Company News • 15.05.2019
APG Cash Drawer: new SMARTtill business development manager
APG Cash Drawer announces hire of SMARTtill business development manager
APG Cash Drawer, a fast-growing global manufacturer of cash management solutions, announced today the addition of Tony Pusateri as SMARTtill Business Development Manager.
Supplier
4 The Drove
BN9 0LA Newhaven
UK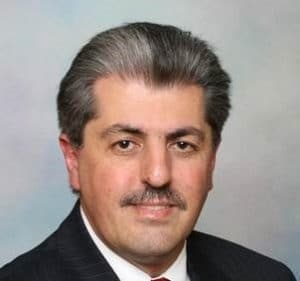 Source: APG Cash Drawer
In his role, Tony will focus on building and expanding APG's SMARTtill Solution network of ISVs and Resellers in North America.
Tony comes to APG with over 20 years of channel sales experience. In his previous roles, Tony has managed the launch of several complex products into the indirect sales channel. Tony will be instrumental in the launching of APG's SMARTtill Solution into the Grocery, C-Store and QSR verticals.
"I am very excited to be part of the SMARTtill Solution and think this technology can revolutionize Cash Management at the point of sale. APG is a great company and has fostered a superb culture and I am honored to be a part of the APG team." Stated Tony Pusateri, SMARTtill Business Development Manager at APG.
"It is great to have Tony as a member of our SMARTtIll Business Development Team. He brings a wealth of knowledge and experience to APG. His relationship in the grocery sector will be invaluable as we launch the SMARTtill Solution." Stated Stephen Bergeron VP of Global Marketing and SMARTtill Business Development at APG.