Product • 02.04.2008
Magcardo ceiling module system
Recessed projectors with innovative magnetic-click mounting
RZB has developed a ceiling mounting system called MAGCARDO (magnetically gimballed system) for a flexible and developable lighting system with magnetic-click mounting for different components.
The basic principle is based on the idea of enabling easy and fast mounting by means of simple mounting procedures. Based on a simply designed frame for retaining 1, 2 or 3 square metal plates to which lighting or communication units are mounted.

The frame can be fixed in both metal and also conventional ceiling plates by means of hand mounted spring clips without tools. The lighting units comprise 2 different projector heads in a gimballed double ring on the recessed plate, which is fixed to the empty space in the frame by means of magnetic mounting without tools.

All units can be delivered either pre-assembled or individually packaged with plugs and wires for quick reverse polarity-protected connection to the necessary ballasts and the existing mains power supply.

The basic frame is fixed by a decorative frame running round the side, which is in turn also to be fixed to remain unremovable by means of 4 magnetic points without tools.

The reflector with safety glass can be individually removed from the luminaire housing at all times by means of a bayonet lock in order to change the illuminant or replace the reflector without tools.
The MAGCARDO concept can be extended through variable applications requested for surveillance or gaining information such as loud speakers, cameras, motion sensors or fire alarms. The frame of the 2-module unit is sufficiently sized to allow any necessary wiring or service operations to be carried out quickly and efficiently by physically entering the ceiling and without requiring access panels.
With MAGCARDO, service staff with all levels of training are able to alter the fittings and service the units at all times and also adapt them to suit a specific shopping environment due to the assembly-friendly magnetic mounting technology.

The potential range of creative designs should provide the shop manager and also shopfitters with individual opportunities to illuminate goods at the point of sale. Easy and simple handling of the projector series with regard to the maintenance, fitting and storage of components are therefore significant advantages in the quick and individual implementation of market-oriented shop lighting concepts with the ceiling module system created by RZB.

Technical data:
Recessed housing 1, 2 or 3 lamps, sheet steel, powder coated black.
Die-cast aluminium lamp housing, powder-coated, silver matt, can be removed without tools, rotatable and swivel angle. Illuminant, reflector and partially UV-absorbent glass, can be changed without tools.
Illuminant / ballast: HIT-T 70/35W / EB Reflector: silver matt with 14°, 28° or 47° beam angle.
Luminaire equipment in separate ballast box, socket connector system with 1m feed line.
Protection class: I Type of protection: IP 44
2-lamp version: Length: 430mm / Width: 220mm / Recessed depth: 177mm/ 100mm Weight : 4850g
Supplier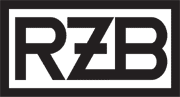 Rheinstraße 16
96052 Bamberg
Germany