Company News • 16.05.2023
Carton identification: labelling or direct printing
Read on to learn the differences between box labelling and direct printing methods, which option is more sustainable and the comparable stats to make a better informed decision for your business needs
Cardboard boxes are a prominent feature in the world of logistics, with billions of parcels being shipped worldwide every year. As the e-commerce industry grows, fulfilment service providers are under increasing pressure to pack goods more efficiently while ensuring they pass through supply chains seamlessly.
With many companies shifting their business models to more sustainable options, their desire to extend that practice to their shipping methods has become a big priority. And while label printing remains a very common and popular method for identifying shipping parcels in many industries across the board, direct box printing has proven to be a worthy contender.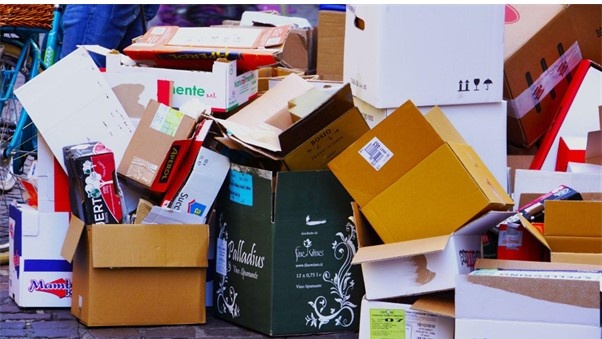 Source: boris misevic / Unsplash
Information on outer cases
Applying the correct product and shipping information to boxes is vital, with many businesses going the extra step to ensure it is printed accurately, clearly, and without faults. Many large companies invest heavily in the various technology and infrastructure needed to achieve this.
Outer case information typically includes product information, weight, quantities, product sizes, security codes, handling instructions, tracing codes, and contact numbers. The application must be clear and readable but also adhere to strict barcode standards. Box labelling and direct printing are the two main ways of application to cartons and parcels.
Box labelling
As one of their biggest appealing factors, labels are more versatile than box printing. They offer tremendous flexibility as they can be applied from nearly any angle, crossing over corners and box edges. In addition, regardless of box height, a label can be printed and used accurately thanks to extended templates and labelling techniques.
High-quality print resolutions can be achieved using thermal transfer printers, guaranteeing the necessary print legibility needed for most retailers to comply with ANSI Code Grade A. Furthermore, white sticker labels can compensate for an uneven cardboard surface, which could potentially affect a scanner's ability to read essential barcodes.
Direct printing
When assessing the print quality of direct printing, especially compared to labels, it is important to remember that without the correct inkjet printer, the quality will be noticetably lower. This is mainly due to the porous nature of cardboard as well as the quality and color of the material. However, with the proper inkjet printer selection, it can consistently match a label's quality with high print resolutions, allowing you to print on a variety of materials like cardboard, trays, bags and cartons..
One of the biggest advantages of direct printing to boxes and outer cases is that it has a larger maximum printing area compared to labels. Furthermore, it can be done at a quicker speed, making it an excellent choice for high-volume sellers and exporters. In addition, most thermal inkjet printers allow settings like font size to be changed during an active printing process.
Finally, it can be completed at a far lower cost, potentially cutting your print expenses by nearly 60%.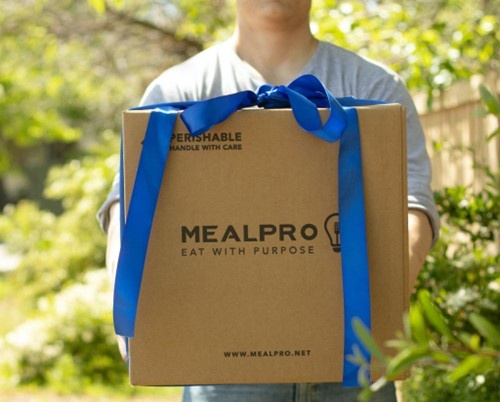 Source: MealPro / Unsplash
Sustainability
Many businesses strive for sustainability to be a prominent feature of their business practice. And so, they are actively searching for ways to incorporate this into their company operations further. However, because of the adhesive and ink used on labels, the boxes they are used on can be more challenging to recycle.
On the other hand, when boxes have their information printed directly onto them, their overall composition remains unchained, allowing them to be recycled easily on a wide scale. Therefore, direct printing will be a more sustainable option if sustainability is a driving factor in your business operations.
Comparing stats
When comparing box labels and direct printing, it is essential to look at individual components to see a complete breakdown of each method. Doing so gives you a better idea of which option best suits your business needs. For example, if high resolution is of great importance, labelling is nearly twice as high as direct printing while having a maximum width and no height limit. In contrast, printing is restricted in height but has a flexible width limit.
Both options are able to print text, images, graphics, and barcodes. While you will have comparable initial investment costs across the board, labelling has a higher ongoing consumer cost due to labels and ribbons. At the same time, direct carton printing can be lower with higher volumes as it only needs ink.
Finally, a label can be printed from above, the side, or below, while printing onto a box must be done from either above the item or from the side.
Source: Blake Guidry / Unsplash
The sum it up
While print and apply labels are very versatile to use, direct printing can meet demands of a variety of applications. Scanners use a red light that reads contrast between the dark and light space of the bars, which produces the information from the barcode. For this reason, having a dark barcode on a light background is essential, but the barcode cannot be red as the laser won't be able to read the spaces correctly. Alternatively, printing directly onto a box is quicker and lower in cost.
The method you ultimately choose is primarily based on personal needs, financial constraints, and the equipment available to you. But for most applications, direct printing is lower in cost, more flexible, and ultimately far more sustainable than labelling.