Carrier Kältetechnik Deutschland GmbH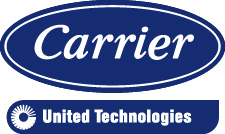 Carrier Kältetechnik Deutschland GmbH
Sürther Hauptstraße 173
50999 Köln
Germany

Phone: +49 (0)2236 601 01
Fax: +49 (0)2236 601 154
E-Mail: CCR-Deutschland@carrier.utc.com
Internet: www.carrier-kaeltetechnik.de
Number of Employees: 500-1000

The roots of Carrier Kältetechnik Deutschland GmbH can be traced back to the foundation of modern refrigeration. Nearly 140 years ago, in August 1877, Carl von Linde (1842-1934), a scientist, inventor and entrepreneur, received the first patent on his refrigeration machine – a first step toward modern refrigeration applications in research, industry, commerce and household. Two years later, the original German "Gesellschaft für Linde's Eismaschinen AG" – the company for Linde's ice machines – was founded by this pioneer of refrigeration technology. The later established company, Linde Kältetechnik, was acquired by Carrier Corporation in 2004.
Today, Carrier Kältetechnik Deutschland GmbH offers its customers a broad portfolio of technological solutions for product refrigeration, freezing and integrated systems for building heating and cooling, as well as associated services.
A large variety of display cases for the presentation of refrigerated and frozen-food products is available to meet the needs of a wide range of food retail customers. Following in the footsteps of its founder, Dr. Willis H. Carrier, and sharing his dedication, Carrier Commercial Refrigeration Germany has always invested in research and development. In early 2007, a Research Development Center for product innovations was inaugurated in Mainz-Kostheim, Germany.
Carrier Kältetechnik Deutschland GmbH is a part of Carrier Commercial Refrigeration Europe, itself part of UTC Building & Industrial Systems, the world's largest provider of building technologies. Its elevator, escalator, fire safety, security, building automation, heating, ventilation, air conditioning and refrigeration systems and services promote integrated, high performance buildings that are safer, smarter and sustainable.