Company News • 13.05.2016
Digital innovation for appliance shopping experience
Sears' state-of-the-art appliance-focused test store in Colorado to feature leading integrated retail services, interactive kitchen design displays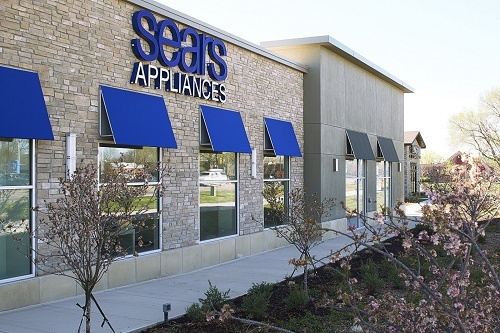 Source: Sears Brands, LLC
Sears announced it will open a new store dedicated to one of its strongest categories – major appliances. Located at 3400 S. College Ave., in Ft. Collins, Colorado, the 10,000 sq.-ft. Sears Appliances store features interactive displays that allow customers to view home appliances in kitchen vignettes, while offering the power and capability of Sears' leading integrated retail services.
The new store, which officially opens May 19, showcases a wide assortment of appliances with the top 10 brands of refrigerators, dishwashers, washers, dryers, ranges, wall ovens, and vacuums in a bright, spacious setting. The "Kitchen Creator" includes a 122-inch interactive digital display that visualizes how new appliances would appear in a full-scale kitchen. Using a tablet, shoppers can select common kitchen layouts and appliances and further customize the experience by choosing colors and finishes. In addition, other vignettes showcase the innovative Kenmore PRO® line, and other leading washers, dryers and hot water heaters.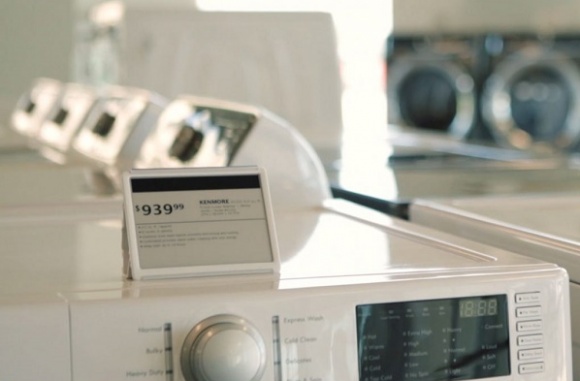 Source: Sears Brands, LLC
"We're using digital innovation and this new store space in a different way which will enable us to deliver a superior shopping experience to our members," said Leena Munjal, senior vice president, customer experience and Integrated Retail, Sears Holdings. "The store in Ft. Collins is a great example of how we are focusing on our best categories, stores and members and how the right blend of a physical store with Sears' digital capabilities can deliver a fresh, innovative and convenient way for our members to shop."
The Fort Collins store will feature the full suite of integrated retail services for which Sears is known, including:
Meet with An Expert: The free service helps members shop for home appliances by letting them schedule appointments with in-store experts on their own time.
Free In-Store Shipping: Looking for a product that's not carried in the Sears Appliances store? Simply open the Sears mobile app, find the item you want – apparel, footwear, tools, lawn and garden equipment and more – and get free shipping on orders placed while in store (when location services are enabled).
Buy Online and Ship to the Store, In-Vehicle Pickup: Members can purchase all products available on Sears.com, ship to the store for free then pick up their items at the store when they arrive, where they will be ready in five minutes, guaranteed. Members can even choose to have their item brought out to them by using Sears' innovative In-Vehicle Pickup service.
Anyone, Anywhere Pickup: Members can order any item on Sears.com and send a friend or family member to pick up the purchase – particularly useful for parents purchasing items for their kids who may be away at college.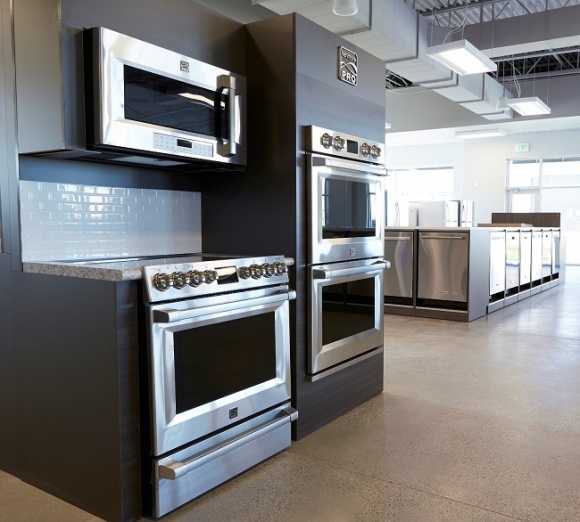 Source: Sears Brands, LLC
"Sears is the only retailer that provides all 10 top appliances brands, including Kenmore®, along with the nation's largest fleet of expert technicians who make home ownership simpler," said James Coyle, president of Home Appliances, Sears Holdings. "Buying a new appliance is a big decision for anyone. This new Sears Appliances store offers members the ability to design their dream kitchen with the support of expert associates who will help guide them to a solution best-suited to their needs."
The new Ft. Collins store will hold a grand opening celebration May 27 to 29 and will be open daily: Sunday 10 a.m.-6 p.m.; Monday-Saturday 10 a.m.-8 p.m. In most cases, Sears delivers appliances Monday through Saturday (dependent on zip code). For more than 50 years, Sears has been the home services and appliance expert. The Sears Appliances store's associates and technicians, who provide services such as installation, maintenance and repair, are trained and employed by Sears. Fort Collinsmembers will also gain peace of mind knowing they can protect their purchases with one of the industry's most comprehensive warranty programs, which has made Sears No. 1 in protection agreements.
More about the new store in the video: