Company News • 28.01.2013
Kiosk Demos at ISE
Pyramid to present latest kiosk innovations
Pyramid Computer will show its new systems at ISE 2013, Stand A12 in Hall 9. Partner company LieberLieber will be using polytouch devices to illustrate a shopping application, an interactive photo booth and GIS store finder application, while Provisio will show its range of software for safeguarding public kiosks, remote monitoring and digital signage.

Pyramid Computer's new polytouch 22000 POS and 32000 POS systems enable retailers to keep up to date with the latest standards and processes such as cashless transactions. Using the patent pending QMS, a range of polytouch extension modules can be added either side of the main display as and when a specific functionality is required. These include a POS thermal printer, barcode scanner, RFID HF near-field receiver, camera, magnetic card reader and Chip & PIN payment device.
Projected Capacitive Technology detects 20 simultaneous touches
The polytouch 22000 POS and 32000 POS models complement Pyramid's popular polytouch 22 and 32 Classic terminals that connect to the web to facilitate multi-channel strategies such as cross-selling, product promotion applications and social network integration. All polytouch devices incorporate Projected Capacitive Technology and are capable of detecting 20 simultaneous touches at an ultra-fast 10 millisecond response time. They also share a stylish design with standard pedestal, "Elegance", wall-mount or built-in mounting options to suit different retail environments.
LieberLieber is showing a retail kiosk concept demo

Sharing the Pyramid Computer stand, software development experts LieberLieber will provide a retail kiosk concept demo of a shopping and information application with support for customer loyalty cards, QR-code vouchers and product barcode scanning. The company will be encouraging visitors to get involved with the polytouch photo booth where they can have their photos taken, send them to their contacts and request information from Pyramid Computer and LieberLieber.

Furthermore, LieberLieber will be presenting its GIS application POI Explorer, which enables landmarks or company-specific sites to be displayed in an intuitive way. QR Codes (or Microsoft Tags) can be added to interact with mobile devices and direct customers to additional information or enable further interaction such as ticket selling.
Browser software for secure kiosk applications

Software engineering company Provisio will also be demonstrating its expertise in the retail market with its industry-renowned SiteKiosk browser software for secure kiosk applications. The product enables lock down of public access terminals to protect against unauthorised access. SiteRemote Server and SiteCaster products will be displayed as well. The first allows users to monitor, manage and configure all your client machines from a remote location via a cloud-based server and the second is a powerful digital signage platform that allows users to create and publish campaigns on a simple, web interface.
Supplier

Wilhelm-Schickard Straße 1
48149 Münster
Germany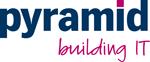 Bötzinger Str. 60
79111 Freiburg
Germany