Company News • 13.09.2011
Mood Media Q2 Pro-Forma EBITDA grows 15.3% over previous quarter to $25.5 M
Mood Media Corporation (ISIN: CA61534J1057) (TSX:MM / LSE AIM:MM) ("Mood Media" or the "Company"), one of the world's leading in-store media solution providers, announced today its results for the three and six months ended June 30, 2011.
Lorne Abony, Chairman and CEO of Mood Media, commented:"We are building a global in-store media leader, and the results we delivered in the second quarter are evidence of the tremendous strides we are making as we continue to execute against our strategy.
For the three months ended June 30, 2011, Mood Media delivered record Revenue of $96 M, and record EBITDA of $25.5 M, up 15.3% organically from the previous quarter. Revenue growth was fuelled by our disciplined and aggressive sales efforts.
Our sustained track record of new client wins, which included, in the quarter, Gucci, Aeropostale, and Hooters, speaks to the strength of our innovative product offerings.
Mood's record EBITDA growth was driven by a comprehensive focus on sales and operational excellence. We are delighted with our 15% quarter over quarter EBITDA growth and we are delighted with the business we are building.
In light of our momentum and progress, we look forward to a very promising remainder of 2011."
Mood Media's financial statements and MD&A for the three and six months ended June 30, 2011 have been filed on SEDAR.
Supplier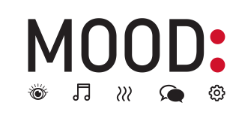 Wandalenweg 30
20097 Hamburg
Germany