In-store music • 31.05.2017
When music becomes a brand
Custom music playlists put customers in the store in a happy mood
The job of a DJ is to cater to the respective occasion, setting and audience and choose the right music. In the best case scenario, guests have a wonderful time and stay until the end. Great in-store music should accomplish the same objective. However, retailers often struggle to select the right music.
It's no longer a secret that music has an effect on customer buying behavior. Music is able to calm and relax but can also energize and rush customers. "Studies show that music can impact walking speed or time perception. For example, fast music makes customers move faster through the store, subsequently reducing dwell time. The length of the stay and the probability of more items landing in the shopping cart increases if the music tempo is slower," says IFH Assistant Professor Monika Imschloß, expert in multisensory marketing at the University of Cologne.
Boosting customer well-being with in-store music
The study findings suggest that the use of in-store music seems contradictory at first. Especially young and hip brands rely on fast and bassy music because it often reflects their brand image. If we assume that this type of music reduces the dwell time in stores because of its tempo, it would appear that music misses the mark in this setting.
However, as Imschloß points out, "In research, only individual aspects of music are examined specifically, since the investigation on how music is influencing us is a very complex field. But that shouldn't deter you. In practice, it's essential that retailers ask the following questions: What type of ambiance do I want to create? What does my brand stand for? Who is my target audience? What do I want to achieve by using music? When you create music concept, these are the factors you should consider before pondering aspects like tempo or rhythm."
"Music is always there and it always works!" (Lars Nemeth, Managing Director at Radiotape)
Well-being is the top priority when retailers use music. After all, if customers feel at ease, they automatically stay longer at the store and will come back. Along with other design elements in shopfitting, in-store music contributes to the overall brand image and creates an enjoyable shopping experience. But only if individual elements such as light, colors and materials also complement each other. The positive side effect: a double-digit percentage increase in sales is possible.
That being said, music can also have an effect on the sense of touch. A towel, for example, feels softer if soft music is played. The same is true for the sense of taste. "Calm and soft music makes wine taste more full-bodied for example, "adds Imschloß. This transfer effect across sensory modalities is called "crossmodal correspondence" in theory. That's why it cannot be ruled out that music can also affect the sense of smell.
Take the risk not to suit every customer. Only those who show courage to uniqueness can set themselves apart from competitors," (Stefan Gill, Creative Director at Mood Media)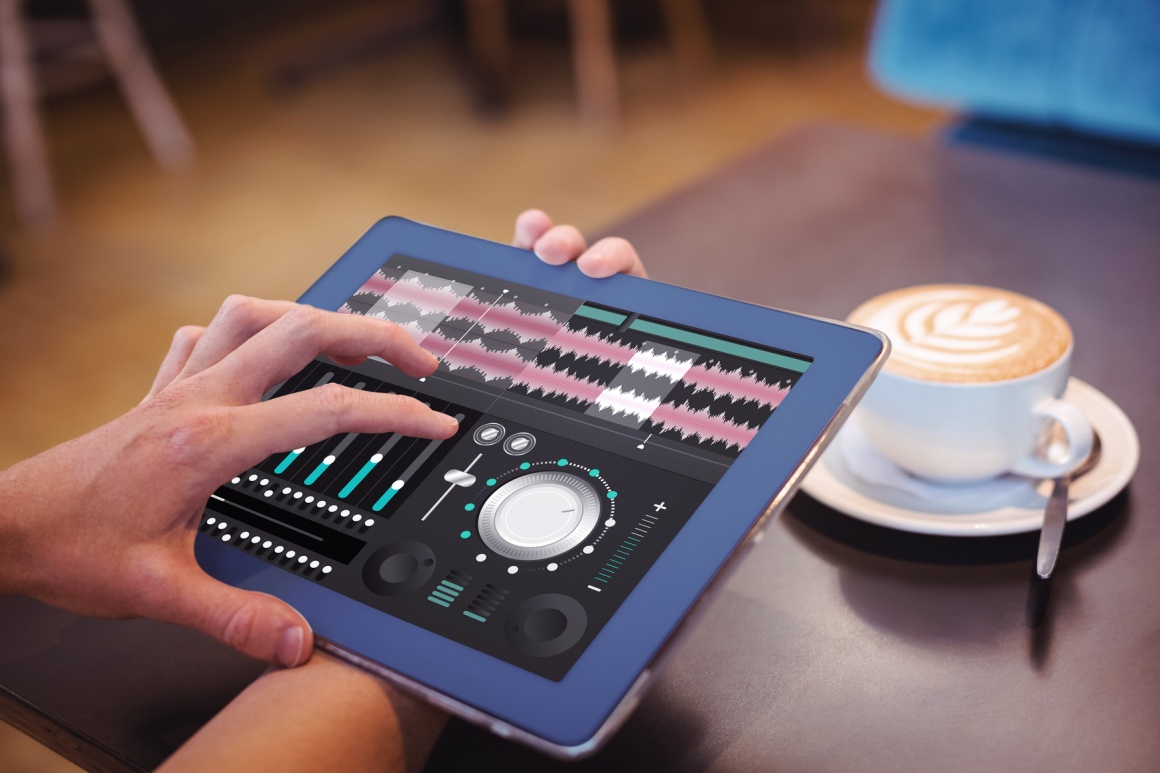 Source: panthermedia.net/Wavebreakmedia ltd
Whether it's in-store radio or streaming services – solutions must reflect the brand image
Generally, retailers can choose between ambient music and a music program that combines speech and songs. The latter option is often aggressively used for branding. The basic rule is that music must not annoy customers, regardless of whether this pertains to foreground or background music.
Choosing the right hardware builds the foundation for installing all in-store music projects. However, this is the area with the highest initial costs. Alternatively, the devices can be rented. The prerequisite for music service is a local sound system (electroacoustic loudspeakers and amplifiers) on site and a reproducer system. Retailers should carefully consider the quality of reproducer systems since the sound quality is a crucial factor in great music.
Since it is very time-consuming to select songs and create playlists, many retailers rely on professional music services that offer playlists by specific genres or are able to customize music selections. Many of them offer hard disk systems that can be supplied with new content and updates every day and in part also feature remote maintenance. These pre-configured RAM memory setups already contain playlists that can include up to 4.000 tracks, depending on the provider. Several solutions fully automatically start the music program at the respective business hours. Employees are no longer actively involved in this process.
Complete in-store radio solutions are better suited for retailers with many retail locations. Contents can also be customized to match a region, branch, weekday or time of day. Some service providers also offer editorial services and create spots, news or sound logos. It's important for the music/advertising spot ratio to be balanced. Additional features like "morning radio shows" that play information and instructions for the employees before opening hours complement these services.
In the meantime, professional streaming media services are suited for smaller retailers. Music editors also create playlists in this case. Using mobile apps, customers access playlists that can be adapted based on the clientele or occasion. Customers receive daily updates since new music is constantly being added. What's more, customers can contact the service anytime and make any needed adjustments or simply test a sample program.
Although both solutions require an Internet connection, backup solutions ensure that music keeps playing even during an Internet outage. Retailers should stay away from streaming services like Spotify or Amazon Music because commercial use is prohibited.
Prices are based on the sales area or the number of stores and the requested playlists. Depending on the provider and playlists, music programs for a sales area ranging between 250 and 1,000 square meters cost no more than 20 Euros per month.
"Music that does not fit the brand evokes an unpleasant feeling within the customer. The sound quality can also suffer if the retailer relies on the wrong hardware. If the music is too soft, the customer does not perceive it. If it is too loud, an unpleasant atmosphere arises and the customer leaves the POS," (Denis Robens, Head of Sales at Radio P.O.S.)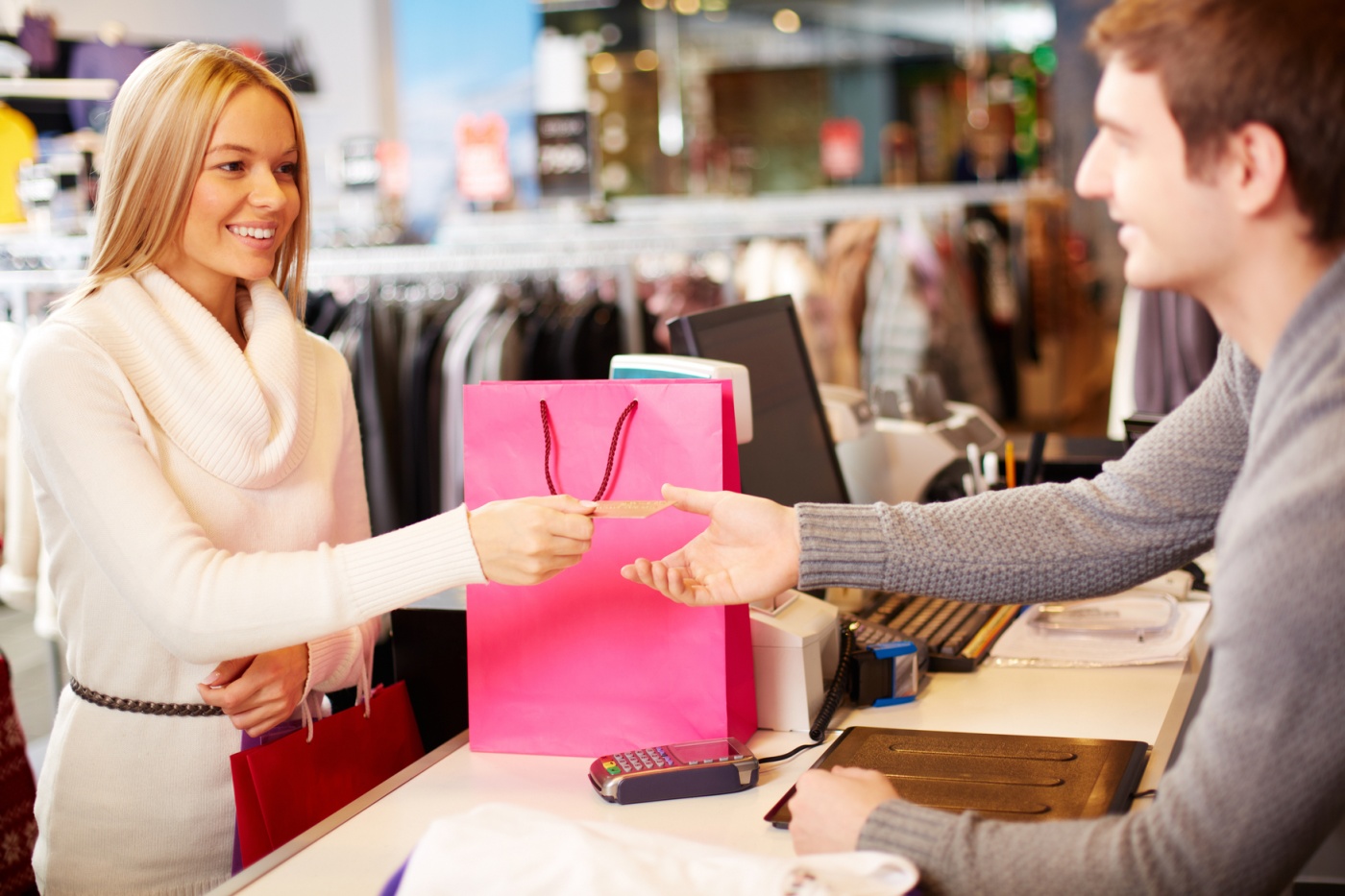 Source: panthermedia.net/pressmaster
Do you have to pay Gema royalty fees or not?
One subject matter that cannot be ignored in Germany is the Gema issue. Anyone who wants to play music by famous artists on their sales floors needs to pay Gema royalty fees that are based on the store size and intended use. And although royalty-free Gema music features the same premium quality, the selection is limited and so is its recognition value.
Once again, professional service providers handle the logistics of fees in this case. Oftentimes, this results in financial advantages for the retailer because service providers typically make bulk purchase agreements and thus don't charge the full fee.
Music at selected areas in the store
Advertising spots verifiably increase product sales. They are often played louder than other content to attract attention. That's why a target-oriented approach in the respective departments can make sense. Technical solutions like sound showers that only disperse sound in a predefined area are already a viable option.
At this point, music streaming services and electronic shelf label solution providers collaborate to make advertising spots even more prominent. When a commercial is played via the audio system, the respective price label of the product starts flashing. This is made possible by Bluetooth technology. This way, customers can also be explicitly "guided" to the corresponding daily sales by utilizing visual stimulation.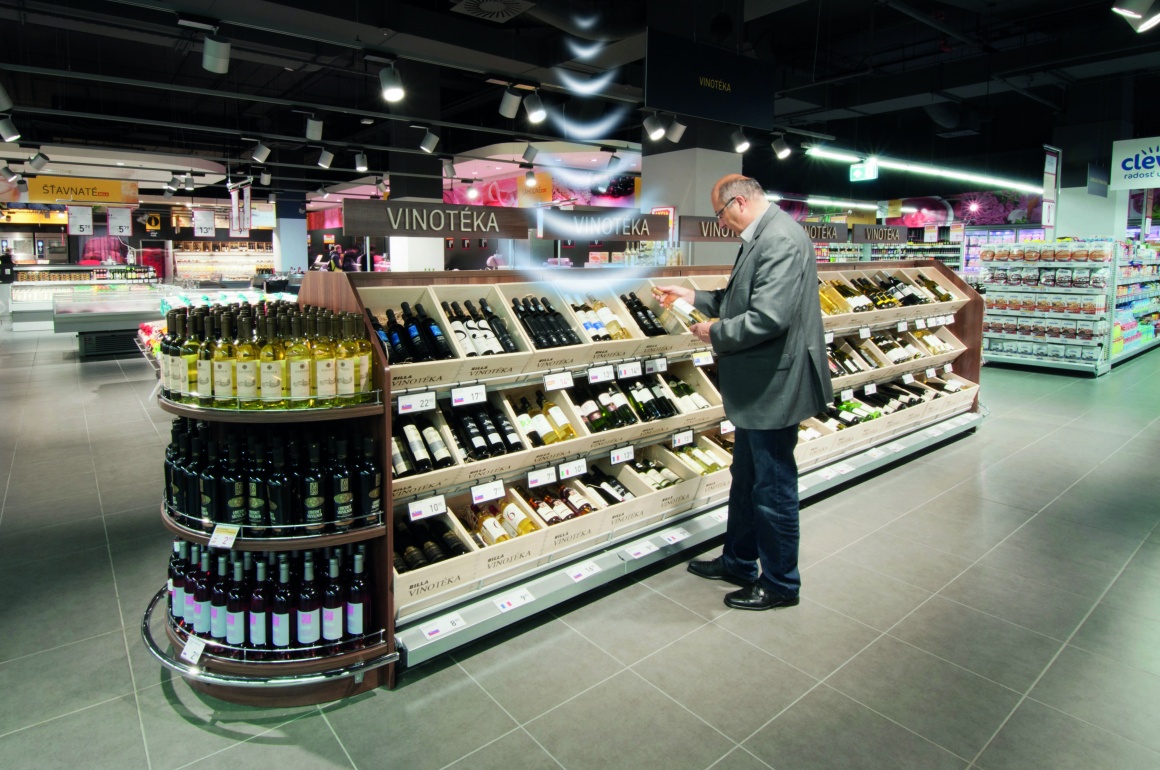 Source: Umdasch Shopfitting Group GmbH
More than just music – eliminating unprofessional announcements
Highly disruptive factors like unprofessional or careless announcements can send the wrong signals to customers. Regardless of whether it's the request to open another cash register when customers have already been waiting in line for a long time, the request to empty bottle recycling machines or insecure voices of employees who announce special sales offers, these types of information are annoying to consumers and cause them to question the store's professionalism.
App-based solutions for tablets, smartphones or smartwatches provide support in this case. Predefined tasks like the emptying of reverse vending machines are delegated via messenger service to the responsible associates. Once the task has been completed, an automatic confirmation is sent to all involved parties. A digital playback system can also be integrated into these types of solutions. In doing so, professionally recorded announcements are quickly and easily played back on the sales floor.
Music carries emotions and has a lasting effect
The question is not whether music actually works, but rather how it works. After all, music can also be effective even if you are not consciously aware of this fact. This is also why in-store music is basically suitable for every retailer, regardless of the store size. The key factor in this is the creation of a custom communication concept.
Needless to say, retailers need to take respective obstacles such as cost factor or labor into account. Nevertheless, the market offers many matching solutions where cost depends on the number of selected playlists and store size and where testing prior to any installation is an option. Those who are unsure should simply give it a try.