Company News • 31.01.2018
Bizerba doubles the digital printing capacity of its Bochum facility
Brand new HP Digital Press printing machine Indigo 8000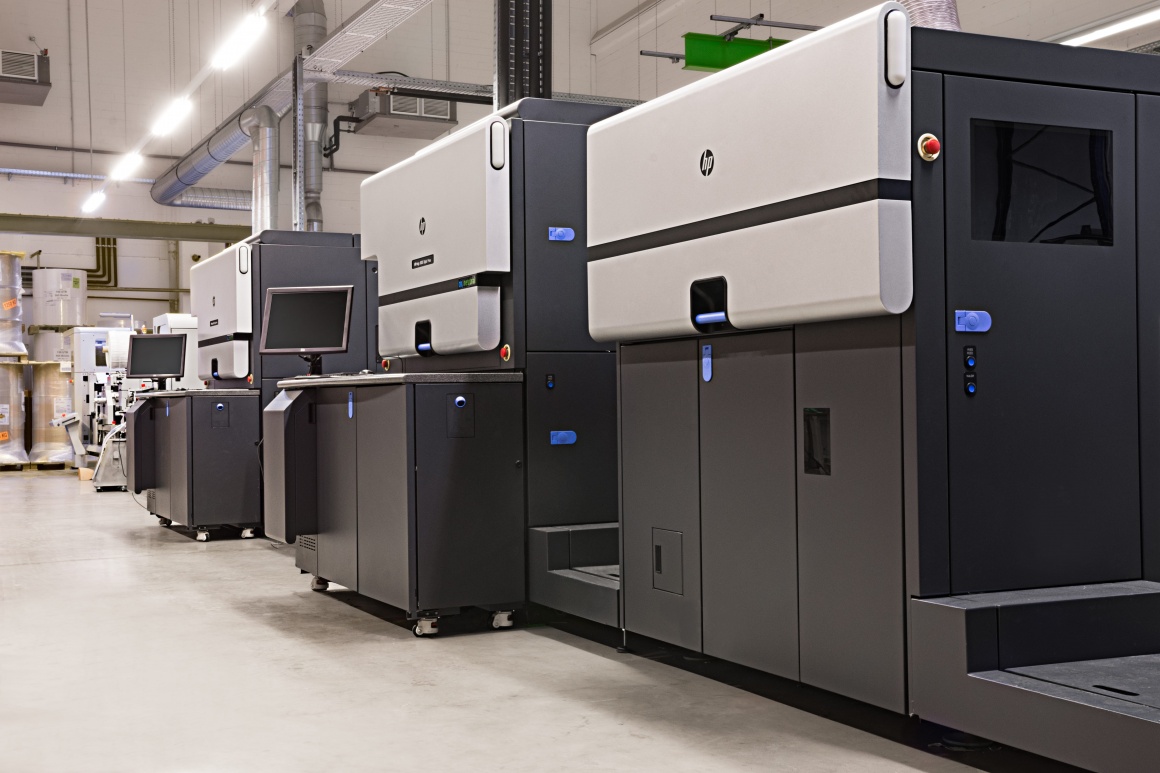 Source: Bizerba
As one the first label-printing facilities worldwide, Bizerba now operates the brand-new Indigo 8000 Digital Press printing machine from HP at its site in Bochum (Germany). As one of Europe's largest producers of thermal labels, Bizerba's Bochum facility thereby doubles its previous digital printing capacity in order to meet current market trends.
For label printers, there is no alternative to digital printing anymore. As no printing blocks must be changed with the new technology, setup times are reduced dramatically, which is particularly beneficial for small printing volumes. As far as quality is concerned, the printing process of the HP printing machines can be considered as digital offset printing, thus meeting highest quality and resolution requirements. Similar to conventional offset printing, all common label materials can be printed digitally, even with individual printing images like codes or graphics.
This fulfills current market requirements that increasingly call for individualization and personalization while volumes keep getting smaller. Examples include advertising campaigns with first names and travel destinations printed on labels, as they are regularly conducted by producers of consumer goods. Thus, increased diversity is a must. Furthermore, many new packaging materials are used by worldwide manufacturers due to globalization. Bizerba is in an ideal position for this: Thanks to the global networking of the digital printing machines at all its locations in Europe and North America, the company can identically print any labeling job at any of its facilities.
With the latest Indigo 8000 machine, Bizerba now operates a total of eight HP digital printing machines. This doubles the previous digital printing capacity at the Bochum site, which now has a third strong pillar in addition to its existing flexo and offset printing capabilities.
"This latest investment into digital printing technology is a significant step for us," said Christian Korte, vice president industry at Bizerba. "It enables us to respond to our customers' high quality requirements in a highly productive manner."
"We are happy to expand our cooperation with Bizerba," stated Jürgen Freier, regional business director of HP's DACH region. "Together, we offer the most straightforward processes for efficient label production to companies acting on a worldwide basis."
Supplier

Wilhelm-Kraut-Straße 65
72336 Balingen
Germany