Product • 01.03.2008
Bodenbeläge - Earthwerks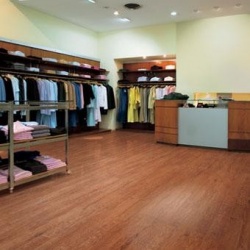 Our Earthwerks Commercial Division is specialized in servicing the needs of multi-facility end users throughout North America. Earthwerks builds everything around you, the customer, from great looking and unique products to tailored programs that are designed to meet your specific needs.
Our Philosophy is simple:
Great looking products
Unique colors and designs
Tailored flooring programs for you
Great people who know how to listen
At Earthwerks we are committed to helping you, the customer, enhance your bottom line and your clients experience with an outstanding interior space.