Company News • 22.12.2011
Costan supply E.Leclerc-Conad in "Area 12"
"Area 12", the innovative retail park covering over 34,000m² built into the new Juventus stadium, was inaugurated on 27 October. One of the stores in the complex, the first E.Leclerc Conad store in Turin, has been fitted out by Costan with its new-gen refrigerated display units. This super mall is dedicated to the "twelfth man on the field", in other words the fans, and offers an online shopping service with curbside pick-up service after the match.
Energy-saving and Green Concept characterise Costan solutions, respecting the philosophy of this ambitious multi-facility complex in Turin. The main player from this aspect is the EptaGreen central unit, which uses CO2, a natural refrigerant gas that has less impact on GWP (Global Warming Potential) than the synthetic fluids used in the past.
Layout features vertical Lion units for cold meats and dairy products, Lion Cub and Verdi for the self-service fresh meat counters and Rossini with straight glass for assisted service. The condensation-proof tops on the Tortuga and Cayman coffin freezers will also guarantee lower energy consumption and excellent goods display. lly the system is completed by the new Costan cold rooms.
Gianpiero Caruso, Costan Italia Marketing Director comments: "We are proud to present this "black and white" installation, in a feel-good setting where consumer experience, sport and families meet up. We have scored a hat trick too, with our passion for technological innovation that safeguards the environment. Another winning venture thanks to decades of expertise and capacity to put ourselves to the test".
Supplier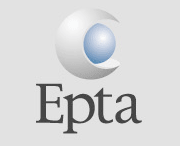 Ludolf-Krehl-Straße 7-11
68167 Mannheim
Germany