Company News • 18.04.2017
CWCmaxx: Dynamic Checkweigher for the Food Industry
Reliable weight control for filling quantity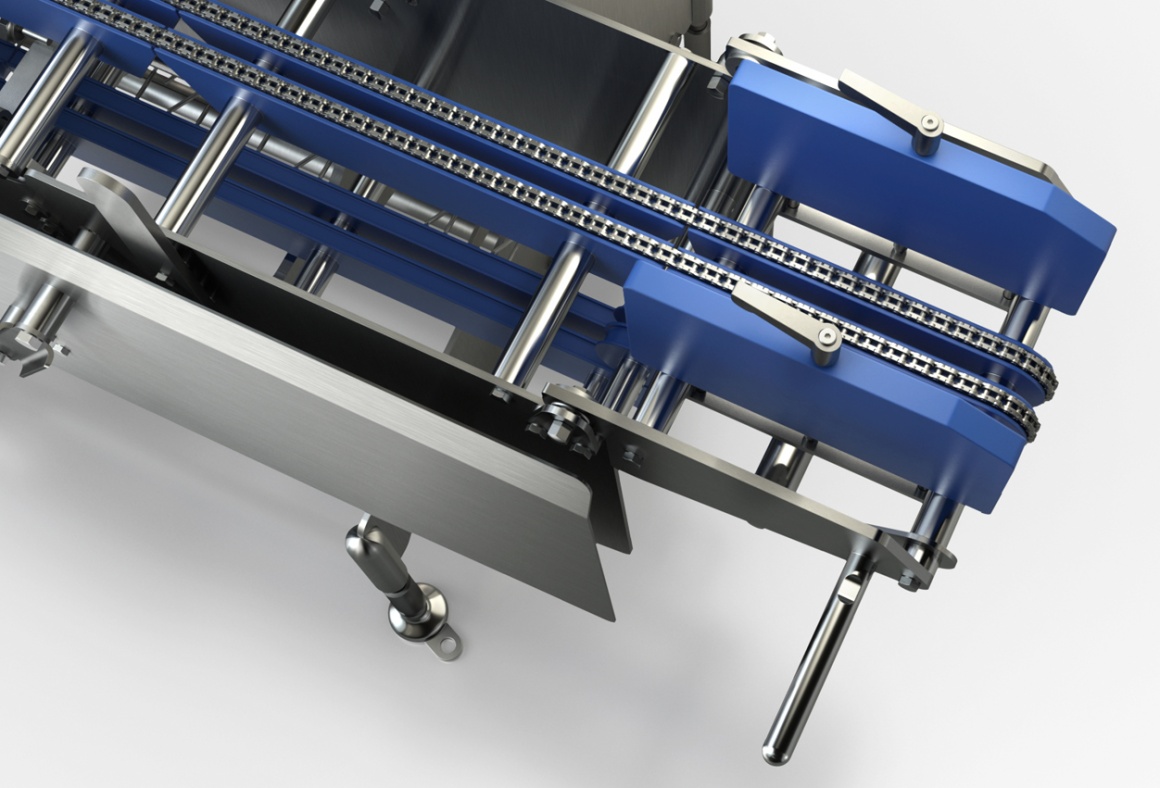 Source: Bizerba
Bizerba's CWCmaxx dynamic checkweigher enables reliable weight control for the filling quantity of sausages. Operating fully automatic, the checkweigher was specifically designed for the food industry. Its feature set is complemented by high robustness and the use of low-maintenance components.
With 100-percent weight control at up to 250 packages per minute in a weight range of up to 3kg, the CWCmaxx series particularly lends itself to applications in the food industry. It ensures quick, precise filling-weight control especially for sausages. Packages are safely weighed and transported using two chains on the checkweigher. Products with faulty weight are ejected from the production process. The CWCmaxx checkweigher thus ensures filled products of uniform quality and reduces excessive product weight, resulting in less production costs.
Supplier

Wilhelm-Kraut-Straße 65
72336 Balingen
Germany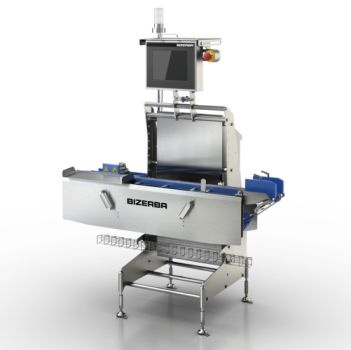 Source: Bizerba
The checkweigher's open, easily accessible structure facilitates efficient, residue-free cleaning. Specifically designed for wet areas, its design features compelling robustness. The CWCmaxx checkweigher's weighing and conveying unit is resistant against aggressive and chloric cleaning agents. Thanks to the IP69 certification of the weighing and conveying unit, the device can be cleaned with steam cleaners and pressure cleaners to meet the food industry's stringent hygiene regulations at any time.
Low-Maintenance Design for Maximum Service Life
Apart from its reliable weight control and robust design, the series also features long service life. Wear is low as there are no toothed belts, bearings and rollers and all other components are low-maintenance. The weighing and conveying concept is based on just two chains and a single motor, resulting in maximum system availability and low service costs.
Featuring intuitive operation, the supplied software presents a clear analysis of production data. Users also benefit from the automatic e-mail notification about the current status and any failures.
The checkweigher features an optional retractable conveying unit to open upstream clippers in a sausage-production environment. Additional accessories available for ordering include short-stroke pushers, line-integration packages for fully-automatic production lines and trend-control kits to regulate the filling quantity of upstream filling equipment