Product • 05.02.2009
decoelast® - the versatile object floor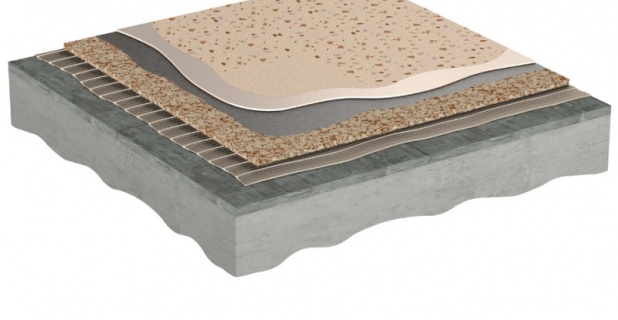 The new decoelast® flooring system combines a decorative and seamless polyurethane coating with a sound-absorbent elastic layer. BSW has developed decoelast® to unify the softness and sound-absorbent qualities of textile floor coverings with the hygienic benefits of plastic flooring. decoelast® is pleasant to walk on and easy to clean. decoelast® has a sealed and seamless surface that is repellent to both liquids and dirt. decoelast® is available in a range of colours that can be combined for a range of looks or complemented using decorative chips – enabling you to create your own decoelast® design. You can also add a range of soft elastic layers with different properties to your decoelast® flooring. decoelast® is elastic, sound-absorbent, hygienic.
decoelast® comes in 30 standard colours, along with a corresponding range of decorative chips that can be combined with the base colours to suit your taste. Altogether, you can choose from 900 different combinations. And that's not all: we can create special colours upon request based on RAL Classic and RAL Design and produce the decorative chips to match your requirements. The only limit to the number of designs that can be created using decoelast® is your imagination. decoelast® is decorative, creative, individual.
You can finish your decoelast® flooring with a number of different surface structures. Choose from a transparent coating, matt surface or anti-slip minerals depending on the type and intensity of use. Combining the different surface structures and elastic options gives the flooring different qualities, enabling you to tailor decoelast® to your exact requirements. decoelast® is specialised, adaptable, versatile.
Due to its versatile properties, decoelast® is ideal for many applications: hospitals, doctors' practices, therapy centres, nurseries, schools, universities, libraries, sports halls, multi-purpose halls, indoor play areas, fitness clubs, exhibition halls, museums, galleries, retail outlets, common rooms, service areas, administrative buildings, storerooms, production areas, catering areas, hotels, residential homes, rental properties, exclusive, design-focused private homes.

All components of the decoelast® system are kind to health and environmentally friendly.
Supplier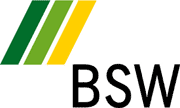 Am Hilgenacker 24
57319 Bad Berleburg
Germany