Company News • 22.01.2016
Innovations for the POS
Bizerba is exhibiting solutions for the retail requirements of the future at EuroCIS
At this year's EuroCIS, Bizerba is presenting hardware and software solutions that optimise customer processes, enhance the shopping experience and meet all requirements in terms of energy efficiency. In Hall 9, Stand F22, decision-makers and IT managers from the retail sector will find out how modern scales, integrated software solutions and manufacturer-independent services make their business fit for current and future requirements.
Supplier

Wilhelm-Kraut-Straße 65
72336 Balingen
Germany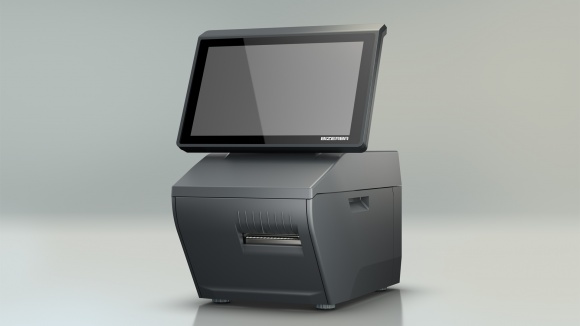 Source: Bizerba
With the MC 500, Bizerba presents the first scales with an integrated pedestal. It enables completely new store concepts and revolutionises self-service in fruit and vegetable departments in particular. The PC scales can be positioned amongst the goods on offer and does not require any extra space or fittings. A large touchscreen gives users a clear overview when selecting products, with the aid of images and numbers. In order to ensure unattended self-service scales are always ready for operation, there is a warning function when the paper is about to run out. Retail companies can choose between a stand version and a table-top version.

Bizerba introduces the XC 300 labelling device from the XC range, which supports the changeover to the European Food Information to Consumers Regulation (FIC) in the weighing system network. The compact device is equipped with a frameless touch display. It is resistant to dirt, fingerprints and other signs of use and labels do not stick to it. The printer works with all common types of paper and the rolls can be changed quickly and intuitively, which saves valuable time. Users can use three-inch rolls with a paper width of up to 80 millimetres and can choose to work in receipt, label or linerless mode.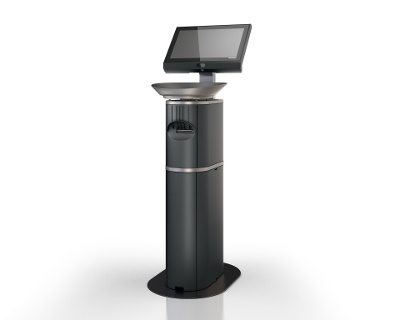 Source: Bizerba
All data on the screen
For both artisan food producers and global retailers, the scales software RetailPowerScale is the key which makes PC scales into a multifunctional device. Additional functions are available quickly and easily via modular RetailApps.
It is a challenge for chain stores with a number of scales in different locations to ensure that the configurations, programme versions and operating procedures are identical on every device. With the RetailControl management software, stores can automatically install, configure, monitor and maintain all the scales in the branch network. Software functions and modifications can be retrofitted on all devices on-site without user intervention; administration costs are low, even for complex installation tasks. Automatic feedback in case of errors makes it possible to reduce costly service calls, shorten downtimes and ensure identical datasets on all devices.
The KH II, XC and K-flex II generations of open, PC-based scales offer an individual solution for every requirement at the fresh produce counter. The open platforms are particularly high-performance, which means new functions or customer-specific requirements can be subsequently integrated at any time. In addition, with the aid of the RetailApp ShelfTag, counter signs can be printed directly via the scales on the external card printer. The app automatically detects relevant changes to item data and staff can then reprint them by pressing a button.