Company News • 04.05.2017
My Bizerba: Solution portfolio for all kinds of needs
Germany is not a service wasteland
With its new solution packages, Bizerba clearly focuses on the individual needs of its customers. Consisting of new, innovative business models, the Smart contracts provide new technologies and systems to customers without requiring any investment costs. The My Bizerba contracts package is centered on custom service packages for all kinds of needs. Furthermore, additional individual services are available within the My Bizerba building-block system.
My Bizerba Smart contracts
With My Bizerba Smart contracts, Bizerba provides an alternative solution requiring no investment costs for customers facing large investments into new technologies or systems. This business model encompasses all costs that may occur during the lifecycle of a device or system. Customers can preserve their liquidity by just paying the process costs in a pre-defined rhythm.
Bizerba's Life cycle contract provides custom solutions along the entire process based on a rental approach. This includes the delivery, installation and integration of custom-configured new devices, regular preventive maintenance, repair and calibration, gauging preparation and attendance, industry stand-by service and de-installation of the device upon expiration of the contract.
Encompassing all benefits of the Life cycle contract including service and financing, the General labeling contract additionally provides suitable labeling systems. Invoicing is based on actual label use.
Supplier

Wilhelm-Kraut-Straße 65
72336 Balingen
Germany
Source: Bizerba
My Bizerba contracts
My Bizerba contracts reflect the contract portfolio of My Bizerba, with each contract representing a pre-defined service package consisting of different products. My Bizerba contracts can be combined according to the individual needs of each customer and enhanced by specific services from the My Bizerba building blocks.
As a compact Bizerba package, the Repair service contract covers the most basic needs. Bizerba technicians will be available on-site or remotely in case of any failure. If repair is necessary, the provision of genuine Bizerba spare parts as well as labor costs, setup time, travel expenses and additional fees are all covered by the contract.
As the all-in-one package for Bizerba hardware, the Full service contract includes all services of the Repair service contract along with additional Asset Management and Checkup. Providing periodic preventive maintenance, this package enables more reliable planning and costing. It also preserves the value and ensures the functionality of devices and equipment, thus ensuring high availability and productivity.
An even higher level of service is provided by the Extended availability contract. Adapted to the operating hours of each customer, the Bizerba service is permanently available. A technician is available 24 hours a day to rectify any problems as fast as possible via remote maintenance.
To constantly keep all devices at the state of the art of development, the Software maintenance contract ensures that the software is regularly updated by product specialists. In case of any failure, employees will be available on a hotline to rectify the problem via remote maintenance.
Periodic maintenance of machines and devices is ensured by the Checkup contract. Within the negotiated periodic maintenance activities, devices are checked by Bizerba service technicians to prevent any potential failures.
To ensure precise scale operation and to avoid losses of productivity, the Calibration contract provides periodic scale calibration. In addition to a functional test, adjustments in case of any metrological deviation and repair management, this contract includes the registration of all scales for inspection equipment monitoring as well as scheduling, monitoring and coordination of calibration dates.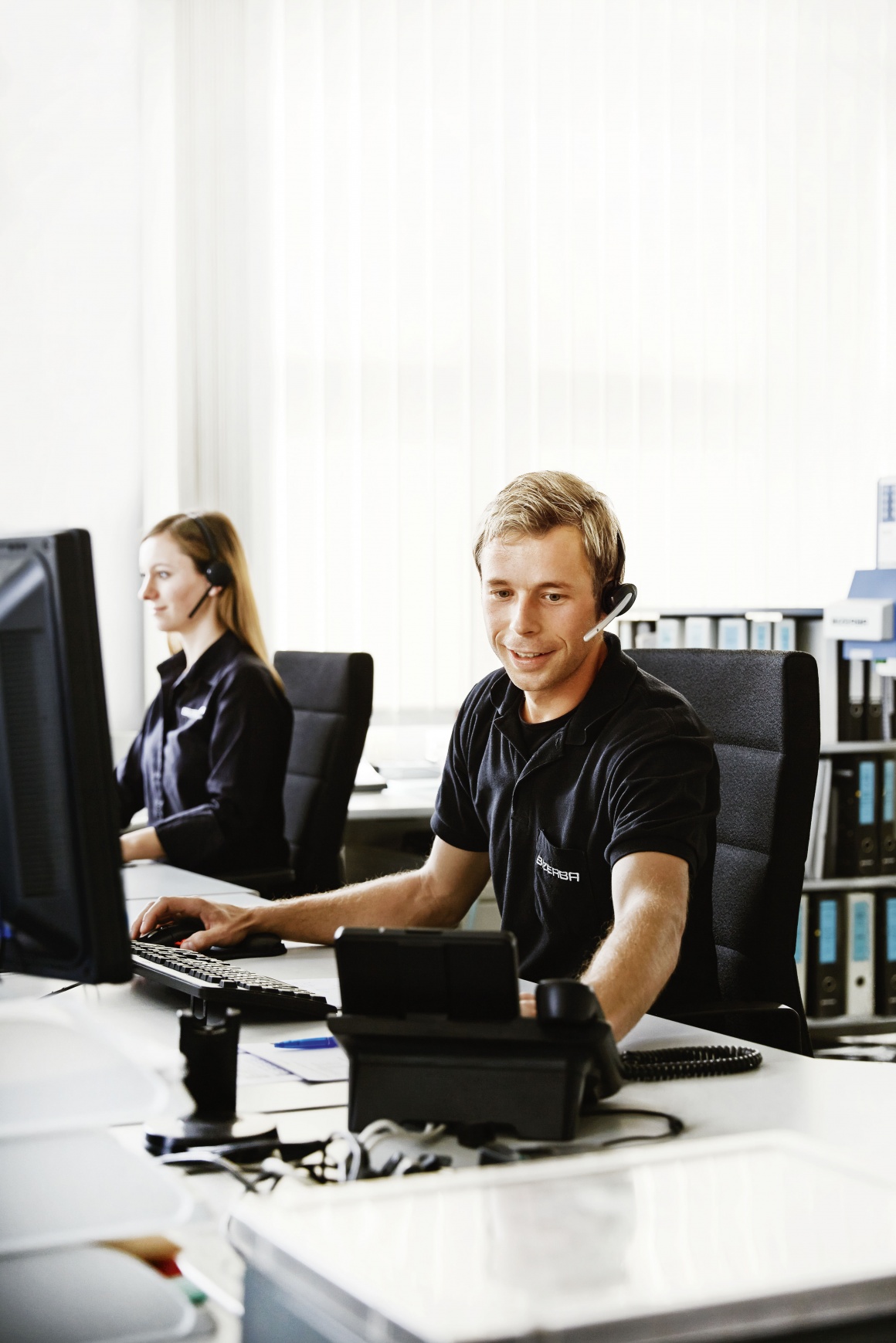 Source: Bizerba
My Bizerba Building Blocks for Individual Services
Different individual services can be booked using the My Bizerba building-block approach to compile a custom combination suiting specific customer needs. Different services are available in this context:
Customer training: Users are trained for Bizerba technology hands-on at the machine under real-world conditions. With a focus on functionality and the technical structure, users are provided with the know-how for safely operating Bizerba products on a day-to-day basis.
The Cleaning & care kit includes cleaning agents and consumables.
In case of a defective machine, the Starter kit provides spare and wear parts and select components adapted to the equipment and devices in question. The use of genuine Bizerba parts increases the service life of the devices.
Using the Software apps, Bizerba's core software can be extended by additional functions according to individual customer requirements.
The My Bizerba service packages are immediately available. Additional services will be added later this year.
Learn more about My Bizerba here.