Company News • 12.08.2016
New retail interior at Tate Modern
Umdasch Shopfitting implements new terrace shop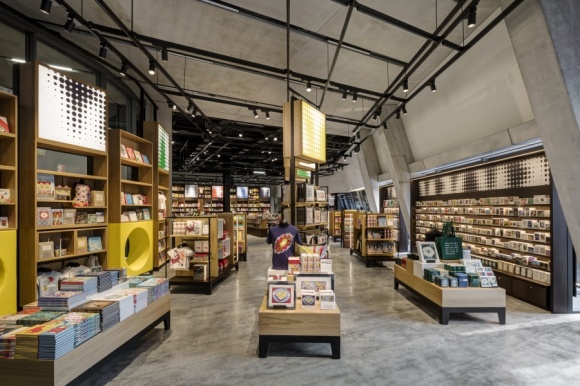 Source: Umdasch Shopfitting Group
The Premium & Travel Retail Division of Umdasch Shopfitting Group has supplied, delivered and implemented the new terrace shop at Tate Modern, Bankside, London.
The most important cultural opening and architectural achievement for a number of years opened to the public in early June at Tate Modern, with the unveiling of the new Switch House.
The Tate combines the new Switch House with the existing Boiler House by making the Turbine Hall now the central feature and therefore a cultural hub of activity thoughout.
Under the architectural instruction of Herzog & De Meuron, and conceptual retail design of Uxus, Umdasch undertook the unique retail project in the Switch House, Umdasch used their resources to progressively develop and engineer the design, manufacture and installation.

Artful shopfitting
A unique interior was created to match a unique project. Modern store fixtures and furniture encounter existing industrial finishes and polished concrete surfaces.
The furniture is modular and can be dismantled and reassembled individually or readapted in differing modules, depending on exhibitions and events, fashions or the seasons. The furnishings are made of solid and veneer oak, which gives a warm, friendly look and feel to the halls of the old power station and thereby ensuring a opulent and exclusive presentation of merchandise. There are three general zones within the store, general interest, specialist and one for children.
The areas are highlighted with the help of different materials finishes and colourful accents. Coloured shelves, for example, are designed to encourage children to play and explore.
The finishing touches are provided by the extensive range of LED lighting which focus the attention on the exclusive and limited edition products. Umdasch Shopfitting was also responsible for supplying the graphic illustrations and audiovisual features.

"Our client feedback is very positive and Tate are very happy with the quality and performance," added Umdasch Business Development Manager Steve Bell.