News • 30.04.2018
New Samsung's sitting area amazes the passengers
Travellers' paradise at the Athens International Airport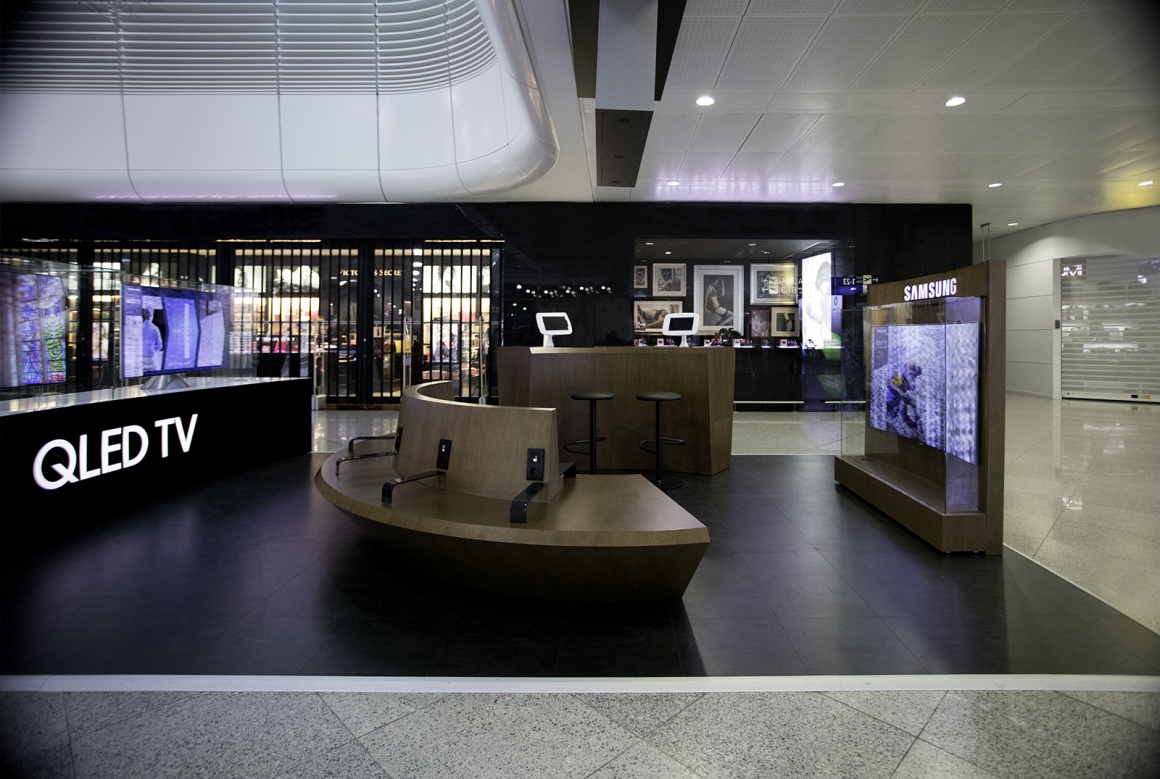 Source: STIRIXIS Group Athens
Our latest project is the Samsung sitting area at the Athens International Airport, the country's biggest and busiest airport with almost 22 million travellers in 2017. The project was assigned to us by Solid Havas, the leading advertising agency.
We delivered a project of exceptional specifications and demanding functional needs as well as of immense importance as a touchpoint and brand experience. With a fully diverse target group – practically anybody travelling – and with a round-the-clock 7/365 use. Samsung, world tech leader, promotes mostly its curved QLED display technology as well as the new series of mobile phones, tablets and their accessories.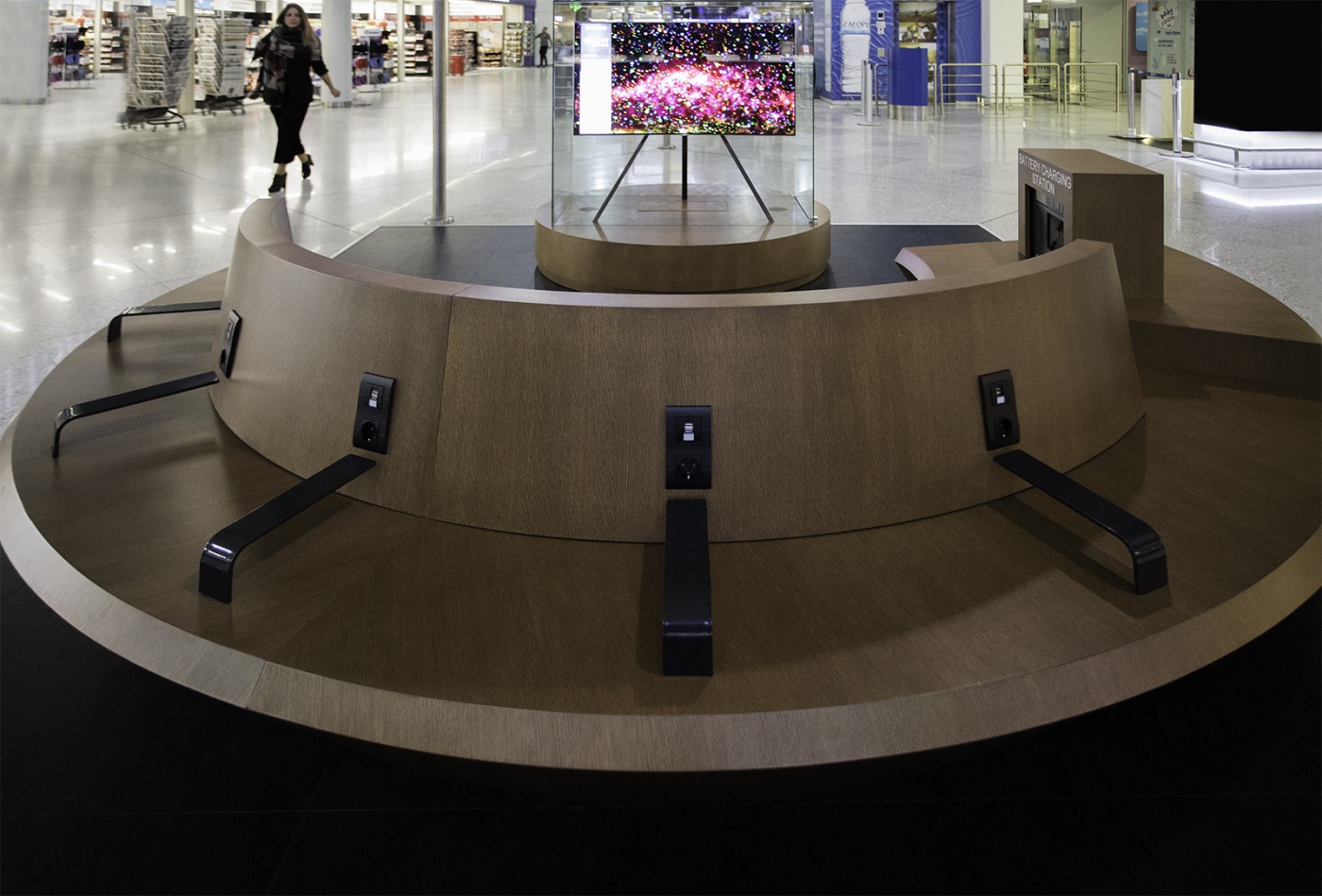 Source: STIRIXIS Group Athens
The curved lines have been the inspiration for our concept and design approach. The whole area, be it the product displays or the sitting area, follow a circular pattern and are positioned in a mirror set up within the stand forming two distinct areas.
Strategically located to attract both passers-by and those who wish to sit down, the exhibit area is located in the centre of the stand with two long Samsung product displays on each side. The sitting area is placed on the 2 ends of the stand, where attractive custom-made wooden benches designed to echo the curvature of the displays, are paired with the latest QLED Samsung products of Samsung.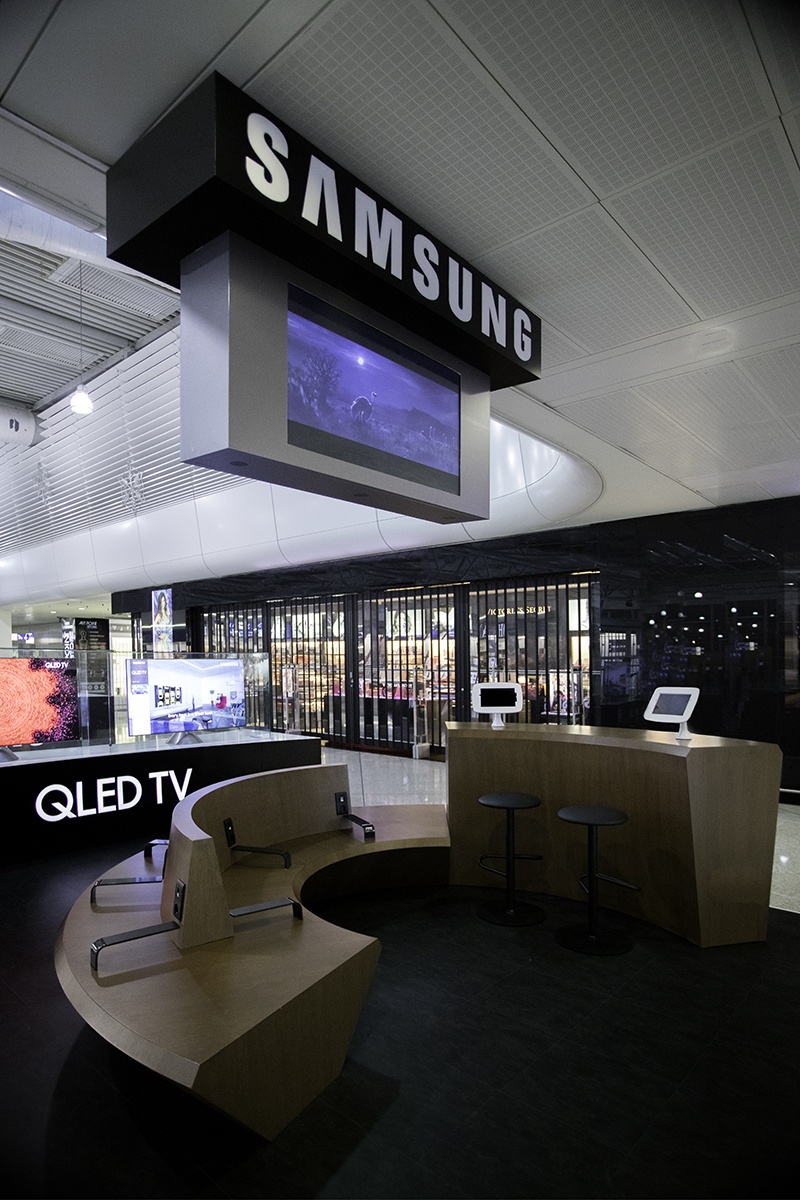 Source: STIRIXIS Group Athens
Each seat at the sitting area is equipped with a USB and socket charging outlet so travellers can easily charge their devices as they revel in the Samsung experience.
The result is an open and inviting area that manages to positively distinguish itself from the surrounding aesthetic of the airport and creates a unique informational relaxation spot which truly conveys Samsung's aesthetics and brand values. The stand is now operational and has been received with enthusiasm from travellers, judging from the highly increased number of users.