Company News • 20.01.2017
Retail 4.0 – The digital, global mom-and-pop store of today use all sales channels
"From farm to fork in a digital world" is Bizerba's overriding theme at EuroShop 2017
As the leading supplier of weighing and slicing technology, Bizerba presents solutions based on the Retail 4.0 concept. Apart from current hardware and software solutions, visitors at the stand will be able to see the company's future portfolio: How will Retail 4.0 evolve? Which will be the challenges facing consumers and the market and what can the retail business do to meet them?
Digitalization has long established itself in the retail business. Industry 4.0 requires an intelligent combination and connection of different hardware and software components, and Bizerba demonstrates how this is reflected in the modern retail environment. For instance, the RetailConnect interface software is used for integrating ERP systems, scales and labelers, enabling the integration of third-party solutions in addition to existing Bizerba infrastructures. As a comprehensive solution, Bizerba's RetailPowerScale software supports sales, checkout and pure weighing use cases as well as mobile applications. It runs on Bizerba scales and third-party hardware alike.
To reflect the increasing use of mobile applications and to meet individual consumer needs, app-based solutions are the trend of the future. They can be flexibly and quickly integrated into the retailer's omni-channel strategy. Taking Bizerba's RetailApp EasyOrder as an example, digital customer requests can be captured and processed directly at the scale.
Supplier

Wilhelm-Kraut-Straße 65
72336 Balingen
Germany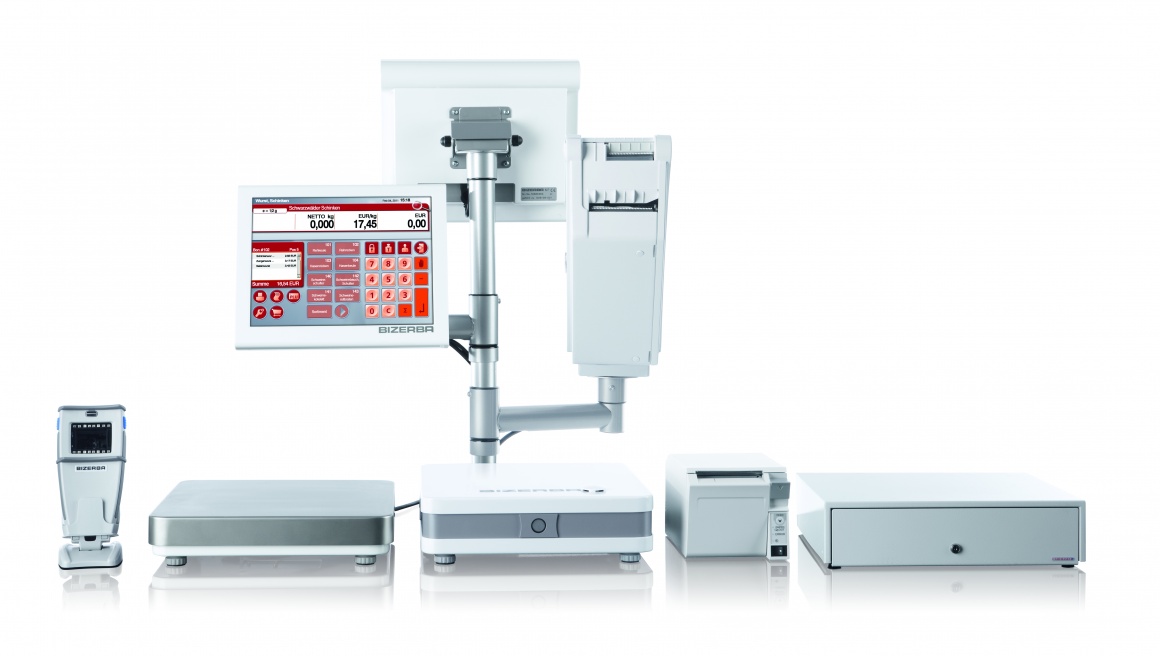 Source: Bizerba
Bizerba next generations
Current trends including Industry 4.0, Internet of Things, predictive maintenance, collaboration of disparate systems, availability and services are part of Bizerba's solution portfolio and are reflected in the new, individually configurable service packages offered by the company. In the emerging 'My Bizerba' offering, customers will buy the ability to use hardware and software products instead of actually purchasing them. For this purpose, customers can combine their individual portfolio of availability, maintenance and lifecycle management.
Process optimization at the fresh-food counter equally applies to slicers and scales. Named 'Digital Slicing', Bizerba provides solutions that increasingly converge the core processes of weighing and slicing. In addition, the slicers' network connectivity will greatly simplify the inventorization, control and maintenance of the equipment.
Retail 4.0 as a new era
"We are amid a digital revolution, which does not deal with a transformation from static to digital commerce or with on-line marketing, web presence, online commerce or social media", explained Tudor Andronic, vice president global retail at Bizerba. "The most successful players will be the 'digital' retailers focusing their strategy on connected customers. Primarily buying information, these customers want have precise information about the ingredients and origin of a product. They expect the service of the ancient mom-and-pop stores whose owners knew their customers. They knew their offering and were able to suggest products based on previous purchases and the family's preferences. Globally available, today's digital mom-and-pop store uses all delivery channels."
Today's retailers face the challenge to organize and develop appropriate processes and systems across the entire value chain in order to improve the customer's experience and to reduce their costs and redundancies.
Against this backdrop, Bizerba invites customers and partners to shape the future of the retail business in an interactive manner. "The EuroShop 2017 is characterized by modern approaches and new technologies that will be fundamental for many additional projects and future-oriented cooperations", said Andronic. "We are looking forward to the feedback from and the interaction with our guests in hall 6, booth E58."