Top Product • 01.01.2017
The new custom printed flooring
Fotoboden: advertise, navigate, focus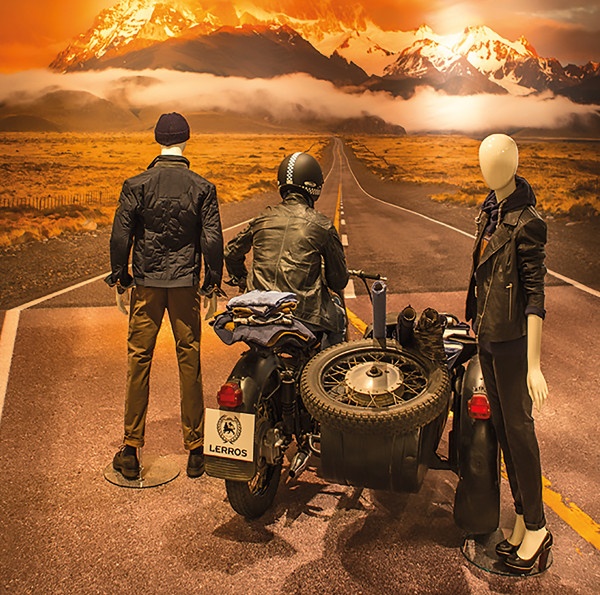 Source: Fotoboden
Multi-functional: the applications for Fotoboden in the field of shop fitting range from general design of the sales space and short-term use in promotion campaigns through to individual shop window design. Fotoboden is reusable and can be relocated quickly. Fotoboden – is a large-format and photo-realistic print on vinyl flooring boasting up to 1.8 b pixels per square metre. With maximum roll widths of 3.15 meters, floor coverings of up to 20 metres in one piece and areas of more than 1,000 square meters are possible.
The special feature here: Fotoboden can be used both in and outdoors and shows no wear marks. This is demonstrated, among others, by the "König Pilsener Derby Walk" printed on Fotoboden: to mark the derby between the two sports clubs Hamburger Sportverein (HSV) and SV Werder Bremen it depicts HSV's most emotional victories on the path leading to the stadium and the original was already moved twice.
Suitable for both long or short-term promotion campaigns: for Lerros Fotoboden presents an eye-catching floor-wall combination. Fotoboden was used at the drupa trade fair: the EFI stand was the absolute eye-catcher. With its punchy imagery the individual design of the vinyl floor attracted many visitors to the stand. A current museum project is the special show "Rock und Pop im Pott" (Rock and Pop in the Ruhr) at the Ruhr Museum Essen: Fotoboden serves here as a colourful, transformable design element with integrated lettering.
Supplier

An der Gümpgesbrücke 26
41564 Kaarst bei Düsseldorf
Germany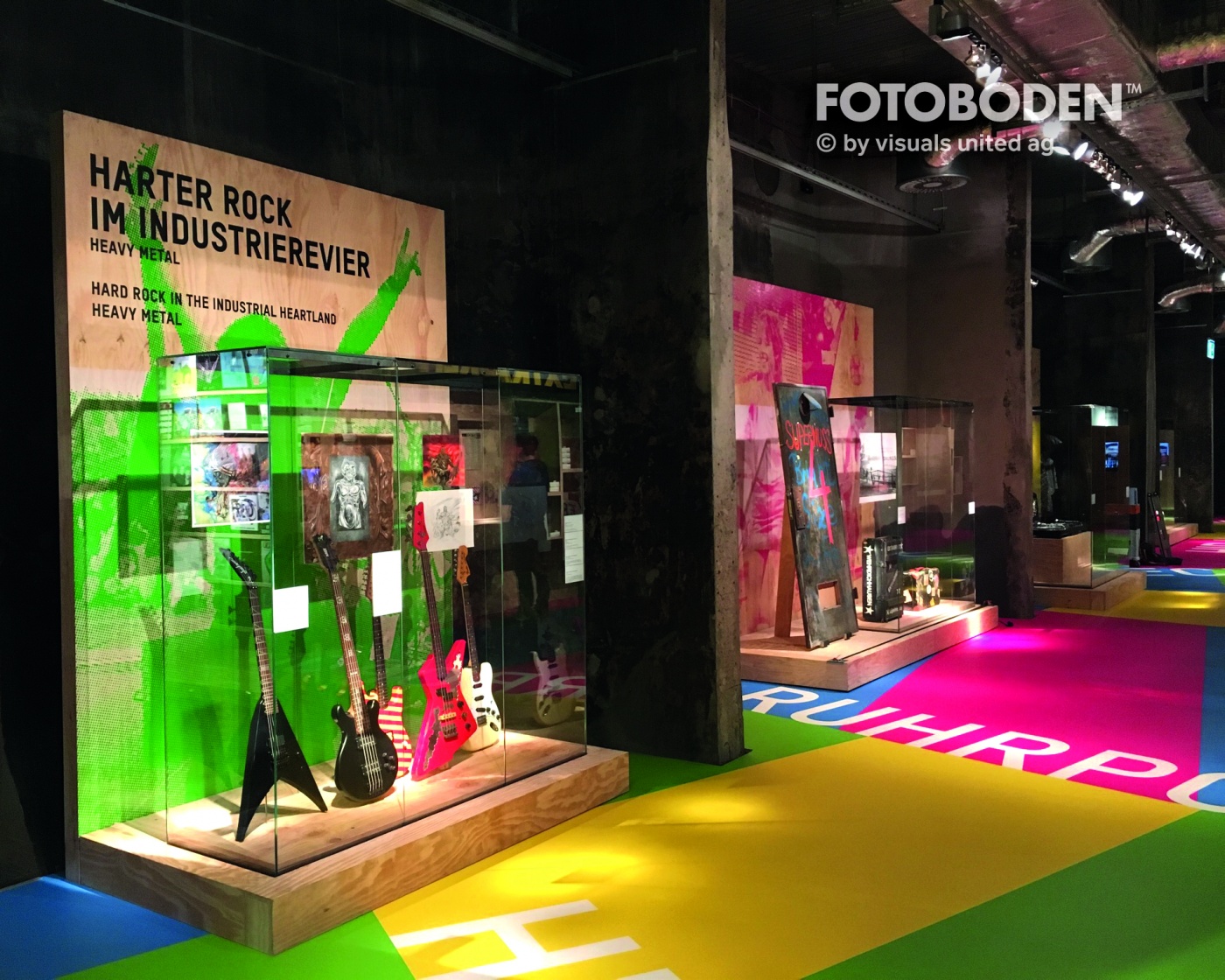 Source: Fotoboden
About Fotoboden:
Fotoboden is a product from visuals united ag headquartered in Kaarst. The patented vinyl flooring is custom printable making it ideal as an advertising and decoration feature. It can be used in visual merchandising at the POS and for trade fairs. Museums, TV productions as well as store design and stage building firms also use the material boasting multiple ISO and DIN (German International Norm) certifications. Fotoboden is 100 percent recyclable. As a leading specialist in printed flooring visuals united ag Design offers both printing and product development.
For further information go to www.fotoboden.de