Images • 04.11.2019
What shop design can look like: the Blaw men concept store in Barcelona
The retail shopping experience for men
Yes, men do like to shop! A visit to an outlet of the Spanish BlawStore chain in Barcelona's neighborhood of La Ribera can attest to this. This is where modern minimalism meets rustic chic and where selected products are showcased in a charming, masculine setting.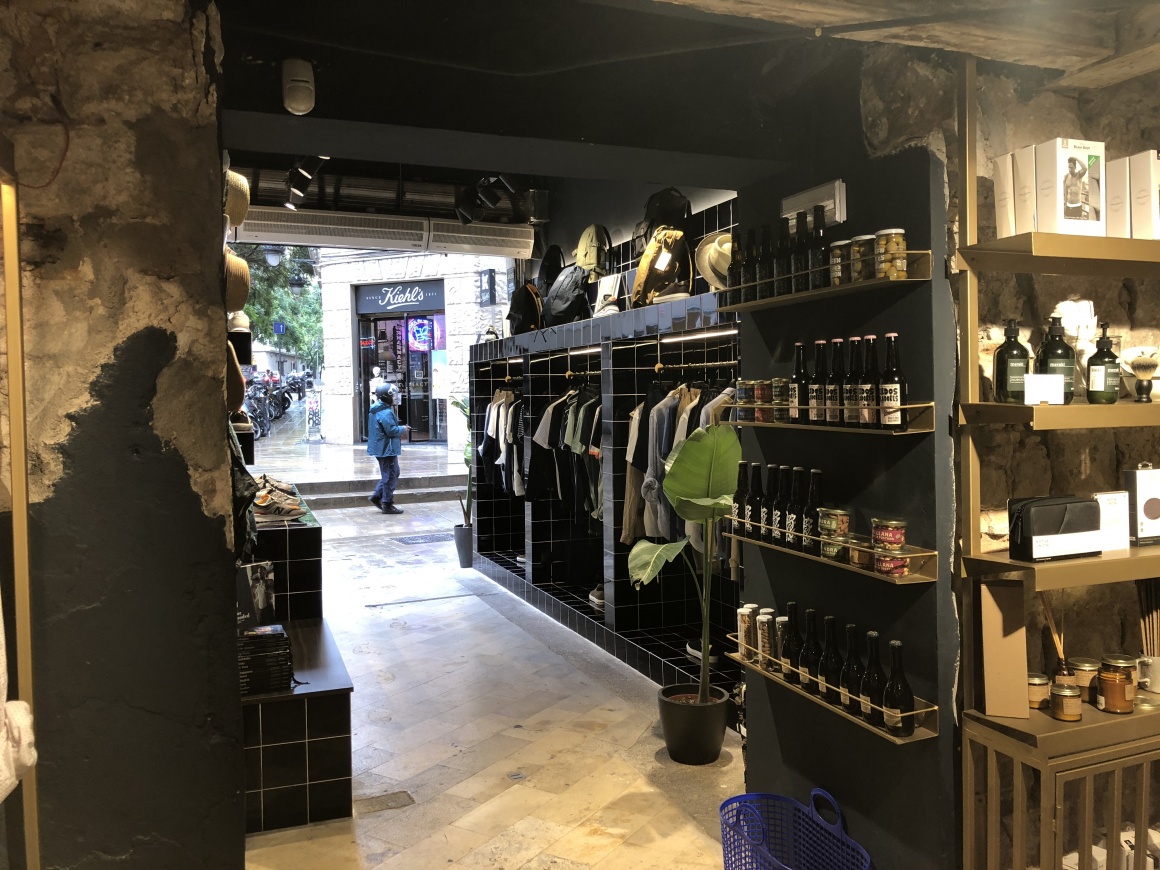 Source: iXtenso/Pott
Here, customers can find treasures ranging from clothing and shoes, accessories and lifestyle products to a small selection of grocery items.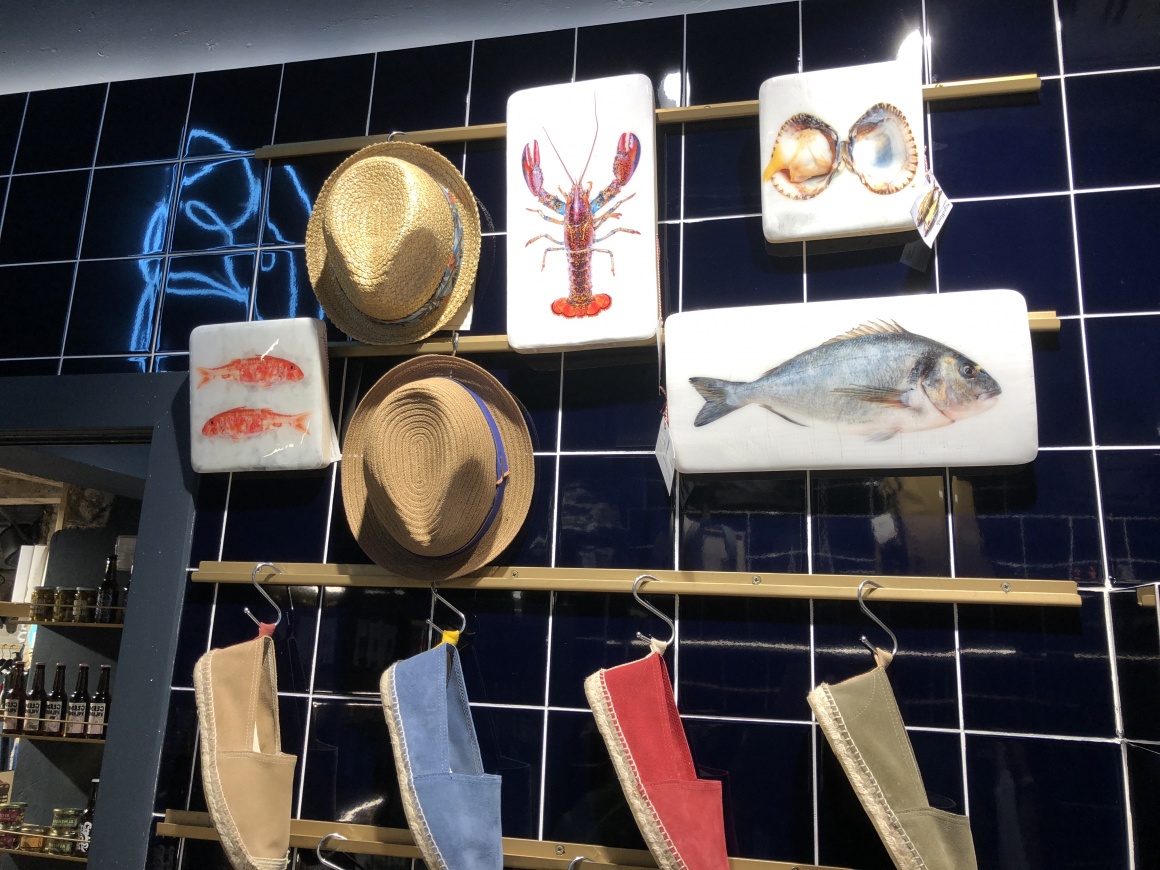 Source: iXtenso/Pott
Up front, the store's walls feature polished dark blue tiles with a shiny, high-gloss finish. This creates the perfect background to showcase the products.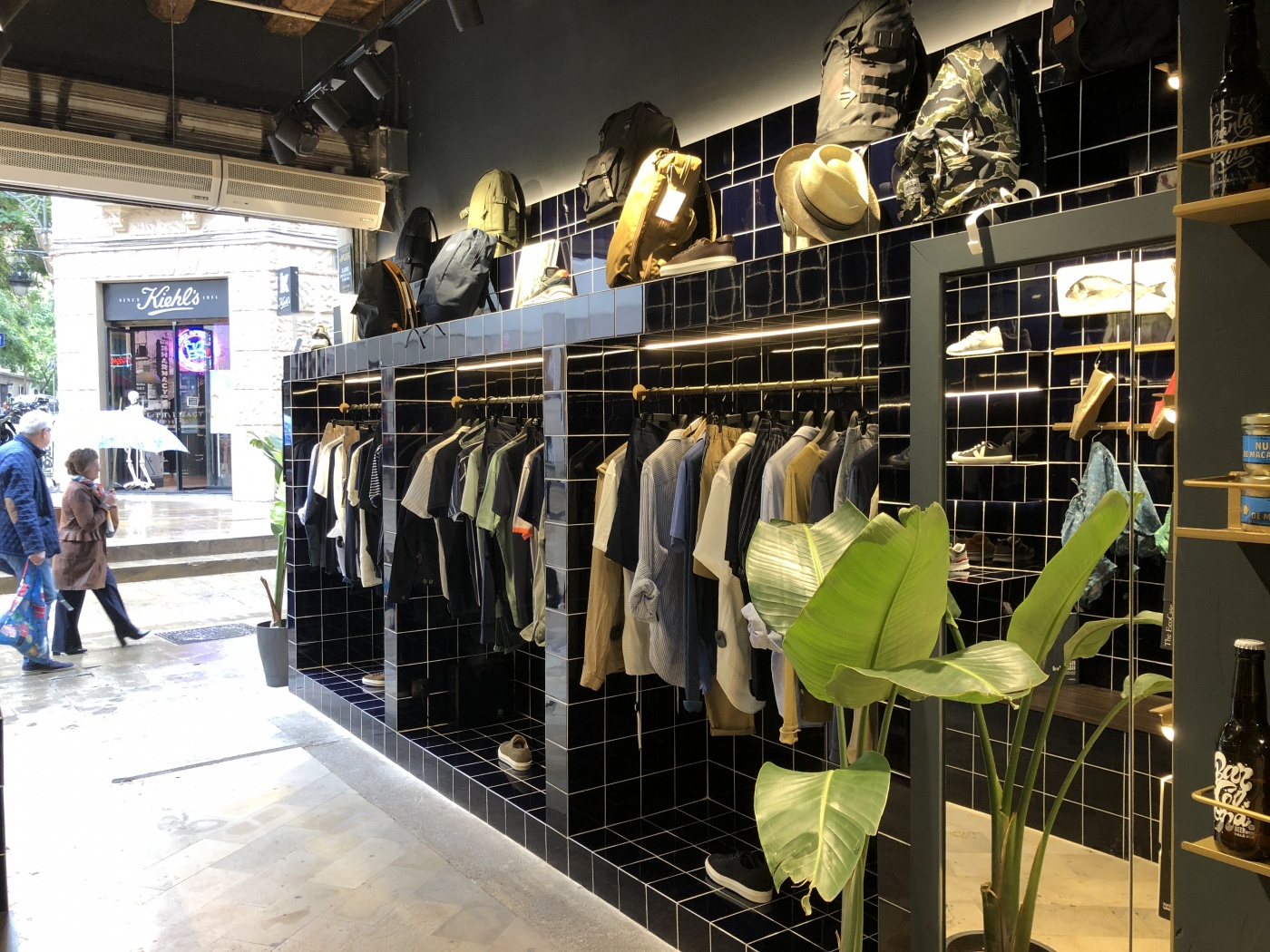 Source: iXtenso/Pott
The store's logo- a stylized male face – stars right above the product displays.
Source: iXtenso/Pott
The back part of the shop is in stark contrast to the store's entrance area. Rough stone wall cladding and old wooden beams exude the charming ambiance of an old farmhouse.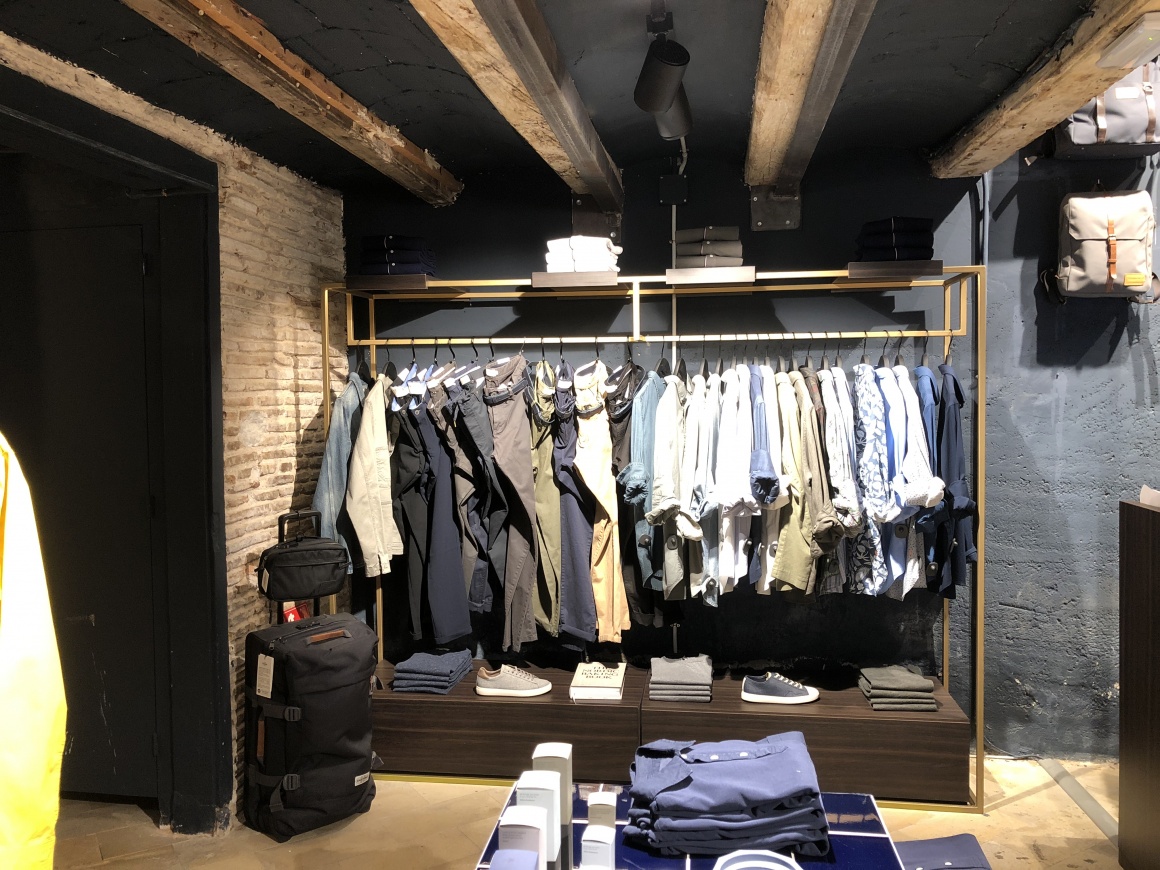 Source: iXtenso/Pott
The store's changing rooms are also very eye-catching. The sparsely decorated enclosures are separated by black curtains and right in front of them is an old sink.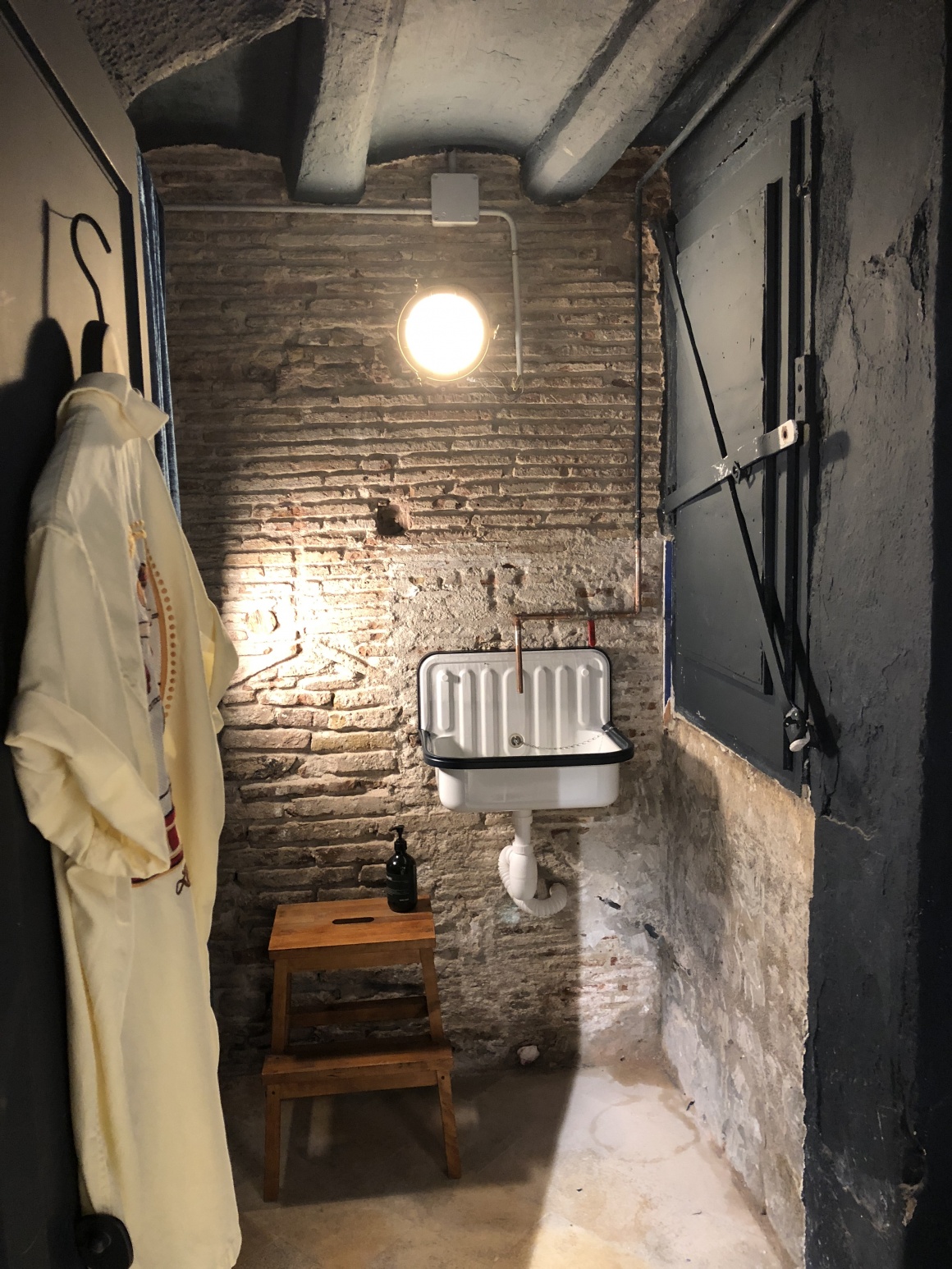 Source: iXtenso/Pott
And it goes without saying that craft beer is a must-have in this kind of setting. Salud!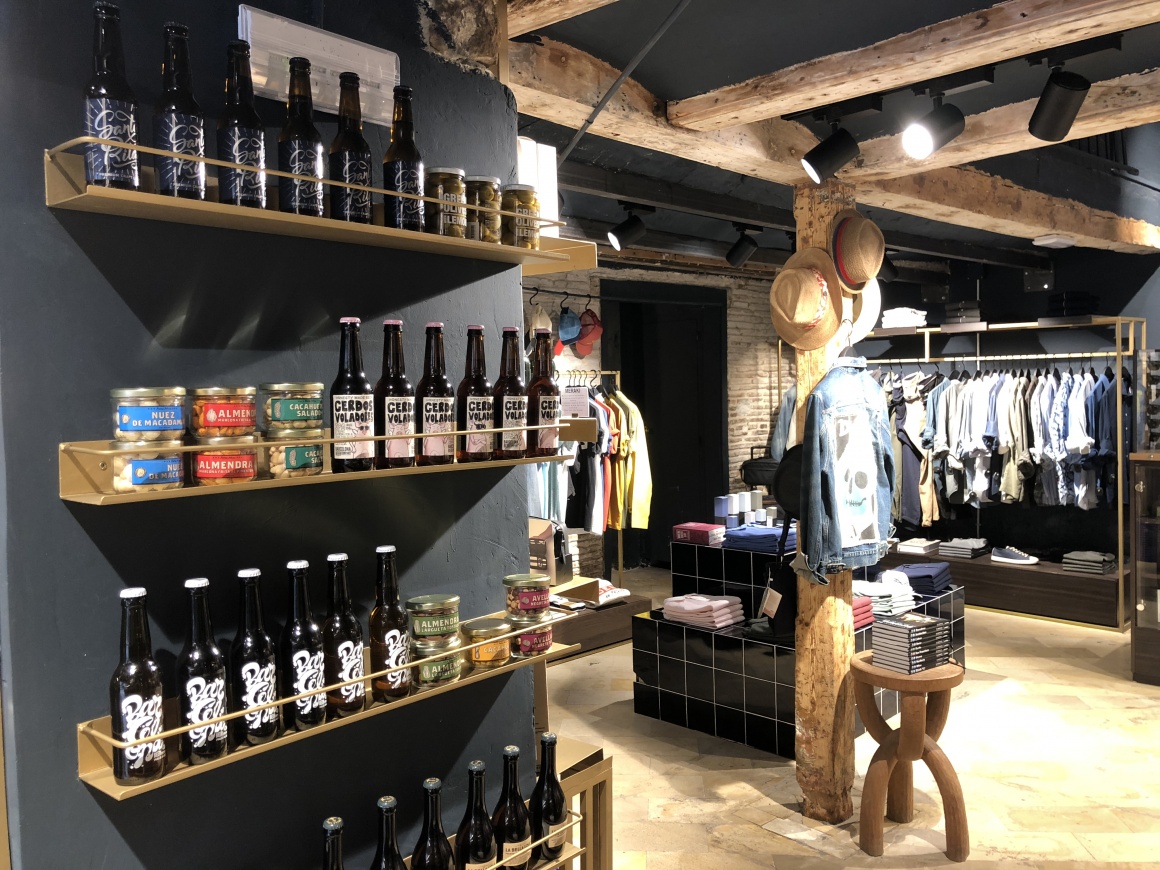 Source: iXtenso/Pott