Company News • 21.01.2016
What shop design can look like: Samsung Store in Paris
The high-end shop for electronic products was fitted by Umdasch Shopfitting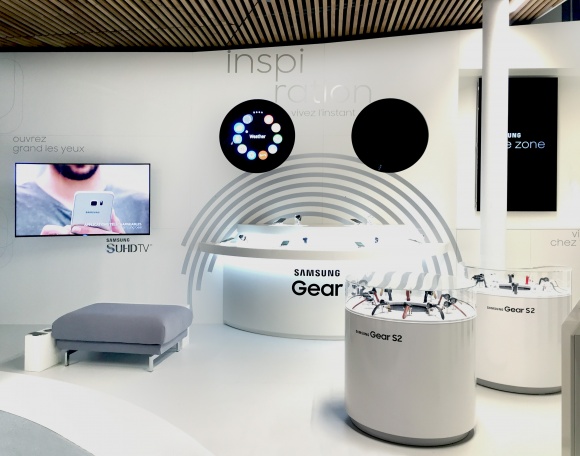 Source: Umdasch Shopfitting/Cheil
Where electronic devices are sold, it is natural to also digitize the store itself. When designing the new shop of Samsung in Paris Umdasch Shopftting has used the latest technologies to set the scene for products such as electronic applications, screens, smartphones and tablets. The store was opened in November 2015.
The aim of the shopfitters was for the design to reflect both the corporate design of Samsung as well as the style of the devices with their round shapes. The interior of the shop should be in the premium segment. Umdasch Shopfitting has collaborated with the retail design agency Cheil in France on the project. Two teams continuously supervised the site. Due to the variety of technologies particularly electricians were asked to implement the systems.
The result was a pleasing, tidy, modern and simultaneously inviting space of 60 square meters. The stylish yet comfortable ball chairs certainly contribute to the feeling of the room.
See the results in the gallery.