Company News • 02.11.2009
ADASYS Solution Day, 11. November 2009
New products and features from the world of Point Of Sale technology and Mobile Data Capture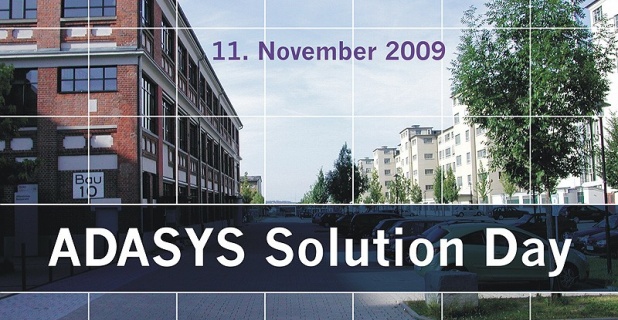 There will be a lot to discover and discuss on the 11th of November in Kornwestheim near Stuttgart.
In a 500m² plant, manufacturers like 4POS, AdvanPOS, Citizen, Epson, Firich, Honeywell (formerly Metrologic) and Toshiba will be presenting their news in terms of Point Of Sale technology and Mobile Data Capture. Further exhibitors are system integrators, showing their software solutions.

Not only resellers, but also end users from the fields of catering, retail and logistics are targeted. ADASYS is offering the system integrators the possibility to address local users directly. The main focus is on software solutions of ADASYS' partners, both of the general kind and those tailored to specific target groups.

The exhibitors will complement their product presentations during the ADASYS Solution Day with interesting contributions. A supporting program will complete the event with lectures entitled, "Project Culture & Project Success", "Retail Technology Trends – What to expect in the coming years?", "Efficient Customer Acquisition – Addressing customers without spreading loss" and "Solutions for Revision-proof Point Of Sale systems".

System integrators and users can find more information on www.adasys.de. Register now and pay us a visit!
Supplier
Max-Planck-Straße 10
70806 Kornwestheim
Germany