Company News • 25.11.2015
Adding value with cash management solutions
Retailers need to protect themselves from cash losses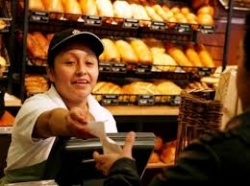 Source: APG Cash Drawer
Having lots of cash may seem like a good problem to have. For convenience stores or small retail shops that rely on cash for most transactions, it could become a problem the retailer can't afford to ignore. That's because an environment with a lot of cash transactions often is subject to mistakes and mischief.
For one thing, cash is a source of temptation for would-be robbers and thieving employees. Dishonest retail workers have been known to outright steal, purposely overcharge customers to pocket the difference, and in what is known as "sweethearting," undercharge or fail to charge their friends for purchases.
Theft isn't the only problem. Honest mistakes also happen, usually as a result of giving customers the wrong change or miscounting the cash later. Whether cash disappears through unscrupulous employee actions or unwitting human failings, the result is the same – revenue losses that, if allowed to accumulate over time, could threaten a business' very existence. Loss prevention consulting firm Jack L. Hayes Internationalhas estimated employee theft causes one-third of retail business bankruptcies.
Retailers, therefore, need to protect themselves from cash losses. POS dealers can help them by providing cash management solutions that keep accurate counts and safely store money.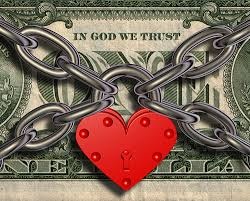 Source: APG Cash Drawer
Intelligent cash management solutions such as cash recyclers reduce opportunities for theft and eliminate time-consuming, repetitive cash-counting practices. It's been estimated cash is counted as many as 22 times before it goes to the bank. Cashiers count it in front of customers and at the end of their shifts, and managers also do multiple counts before the money is deposited.
Cash management solutions include smart safes, cash recyclers, and weight-based POS tills. A smart safe is a sort of reverse ATM that accepts and counts bills. Weight-based tills use built-in electronic scales that automatically calculate value when coins and bills are dropped in. Cash recyclers are POS devices that accept payments and make change – without a cashier's intervention in some cases.
POS dealers that offer these solutions create a new source of revenue for themselves and solve a big problem for their customers. Cash management is a value-add that gives POS dealers a reason to call on customers instead of waiting for the next POS refresh, which on average is every 5-7 years. With cash recycling technology, employees and managers are able to spend more time on the sales floor to service customers providing a better experience overall. Dealers who offer cash management solutions stand to generate more revenue via the hardware sale and increased services. [Cashlogy install] Retailers will avoid errors at the till, simplify cash collection, and will typically see a ROI in 12 months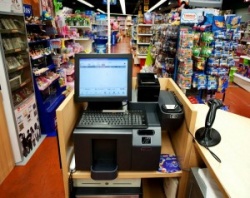 Source: APG Cash Drawer
APG Cash Drawer can help you. We recently introduced a cash recycler in partnership with Azkoyen Payment Technologies for retail environments such as convenience stores, gas stations, restaurants, and bakeries. The Cashlogy POS1000 is fast, secure, and modular and saves on average 10-15 seconds on every cash transaction. It can be used in self-service settings with no interference from cashiers, attended settings where cashiers receive payment and make change, and mixed settings where customers insert the money and the cashier makes change.
Cash management is a big opportunity for POS dealers. As cash-handling industries such as retail and hospitality continue to evolve, the need to manage cash efficiently via cash management solutions will need to be addressed. POS dealers that deliver intelligent cash management solutions to address these challenges not only help their clients' businesses but also improve their own chances at long-term success.
View APG's presentation "Emerging Cash Management Trends" here.
Source: APG Cash Drawer
Supplier
4 The Drove
BN9 0LA Newhaven
UK