Company News • 10.01.2012
Aloha solution helps quick casual restaurant company improve efficiencies and grow customer loyalty
NCR Corporation (NYSE: NCR) today announced that it has entered into a new agreement with Einstein Noah Restaurant Group (Nasdaq: BAGL) to implement its Aloha Enterprise solution and Radiant hardware within each of the company-owned Einstein Bros.® Bagels and Noah's New York Bagels® restaurants. The implementation, which is expected to be completed by end of 2012, will enable Einstein Bros. and Noah's New York Bagels to improve their front-of-house operations and deliver superior service to customers.
The quick casual chain chose NCR's Aloha solution to drive faster service, improve order fulfillment and reduce operating costs, enabling the company to take advantage of its integrated functionality, including point-of-sale (POS) software, back office monitoring, systems management tools and kitchen production capabilities.
"The user-friendly Aloha back office products will enable us to better monitor, measure and update our systems in real-time across all locations," said Beth Briggs, vice president of information technology at Einstein Noah Restaurant Group. "In particular, the Aloha Command Center™ module is extremely beneficial, as it provides IT staff with a way to proactively manage the status of each site from a remote location and prevent or quickly control any technical issues that may occur."
"Our robust and fully-integrated technology will help Einstein-Noah to not only monitor and manage all of their sites with ease, but also to ensure customers receive the best service possible," said Tad Phelps, vice president, NCR Hospitality and Specialty Retail. "We look forward to working with Einstein Noah Restaurant Group as they implement this new technology."
NCR acquired Radiant Systems, Inc, in August 2011, positioning the company as NCR's Hospitality and Specialty Retail industry line of business and market leader with more than 100,000 installations worldwide. Customers include leading brands and venues in the restaurant and food service, sports and entertainment, petroleum and convenience, and specialty retail markets.
Supplier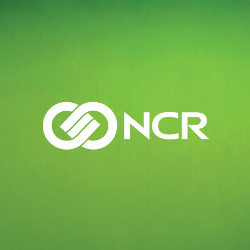 Steinerne Furt 67
86176 Augsburg
Germany