Software • 28.09.2016
Auchan Romania selects ADC's interscale scales manager
The managed data include automatic change batch creation, performing network tests and re-loading scales with item price information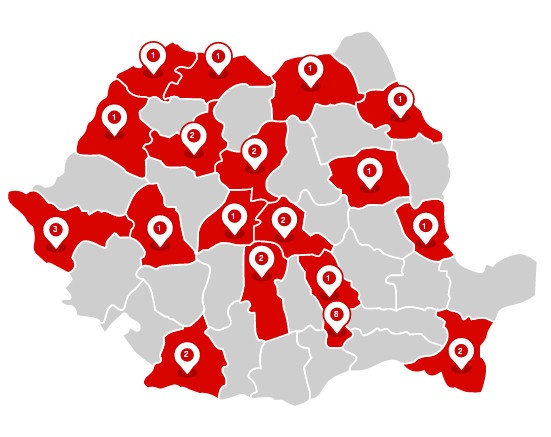 Source: Auchan
Applied Data Corp. Ltd. (ADC), a leading provider of fresh food, recipe and scales management software to the grocery retail and food service industries, announces that Auchan Romania, a hypermarket chain headquartered in Bucharest, Romania with 33 stores, has selected ADC's InterScale Scales Manager software.
Auchan Romania currently utilise Avery Berkel, Bizerba and Ishida scales in their stores and sought a single scales management solution to ensure their scale labels contained accurate price, traceability, ingredient, nutrition and allergen information. After a thorough evaluation of several options, Auchan Romania selected ADC's InterScale Scales Manager because the software is "scale neutral," meaning it supports all of their current scales, as well as any new manufacturers that may be added in the future.
InterScale centrally manages all of Auchan Romania's scale data, including automatic change batch creation, performing network tests and re-loading scales with item price information. Additionally, InterScale provides Auchan Romania with a real-time scale health dashboard, customisable alerts, flexible reporting, automatic allergen detection within ingredients and EU 1169 complaint nutrition details.
"The InterScale project with ADC has been a great success, which has led us to evaluate additional systems within ADC's InterStore software suite, including the NutriGen Recipe Manager and P-Cubed Production Planning," said Romuald Mikolajczyk, CIO at Auchan Romania.
ADC worked with Romanian Business Consult (RBC), a Romanian IT solutions integrator, to provide local implementation resources. After piloting the software in 2 stores, InterScale was deployed to the remaining stores in 3 months, which included integration to the Auchan Back Office System.
"We are pleased that Auchan Romania considers the InterScale project a success and look forward to working with them on additional fresh food management projects," said Steve Loveridge, Chairman at ADC. "As our customer base grows throughout Europe, we are continuously working to ensure customer satisfaction both in terms of software success and providing localised and efficient implementation."
The InterScale Scales Manager is one of the four software systems that comprise InterStore, ADC's integrated fresh item management software suite. The other three systems are the NutriGen Recipe Manager, the M-Squared Meat Manager and the P-Cubed Production Manager.