Advertorial • 01.02.2018
CASIO is a partner for software and system integrators
CASIO will present the new CASIO IT-G400 full-touch handheld at the EuroCIS 2018
CASIO stands for the highest hardware quality, extraordinary robustness as well as reliable project handling and fast support in the area of mobile data capturing. About 20 years ago, the Mobile Industrial Solutions business unit was established, which has developed into a strong partner for system integrators within Europe. Thanks to many years of experience in the development of compact, lightweight and ergonomic hardware, CASIO is one of the leading manufacturers of mobile data capturing devices.
At the EuroCIS 2018 in Düsseldorf, CASIO will present the new CASIO IT-G400 full-touch handheld with Android and the proven CASIO IT-G500 mobile computer. Both models are particularly suitable for trading and are officially certified by SAP and GK Software.
Supplier

CASIO-Platz 1
22848 Norderstedt
Germany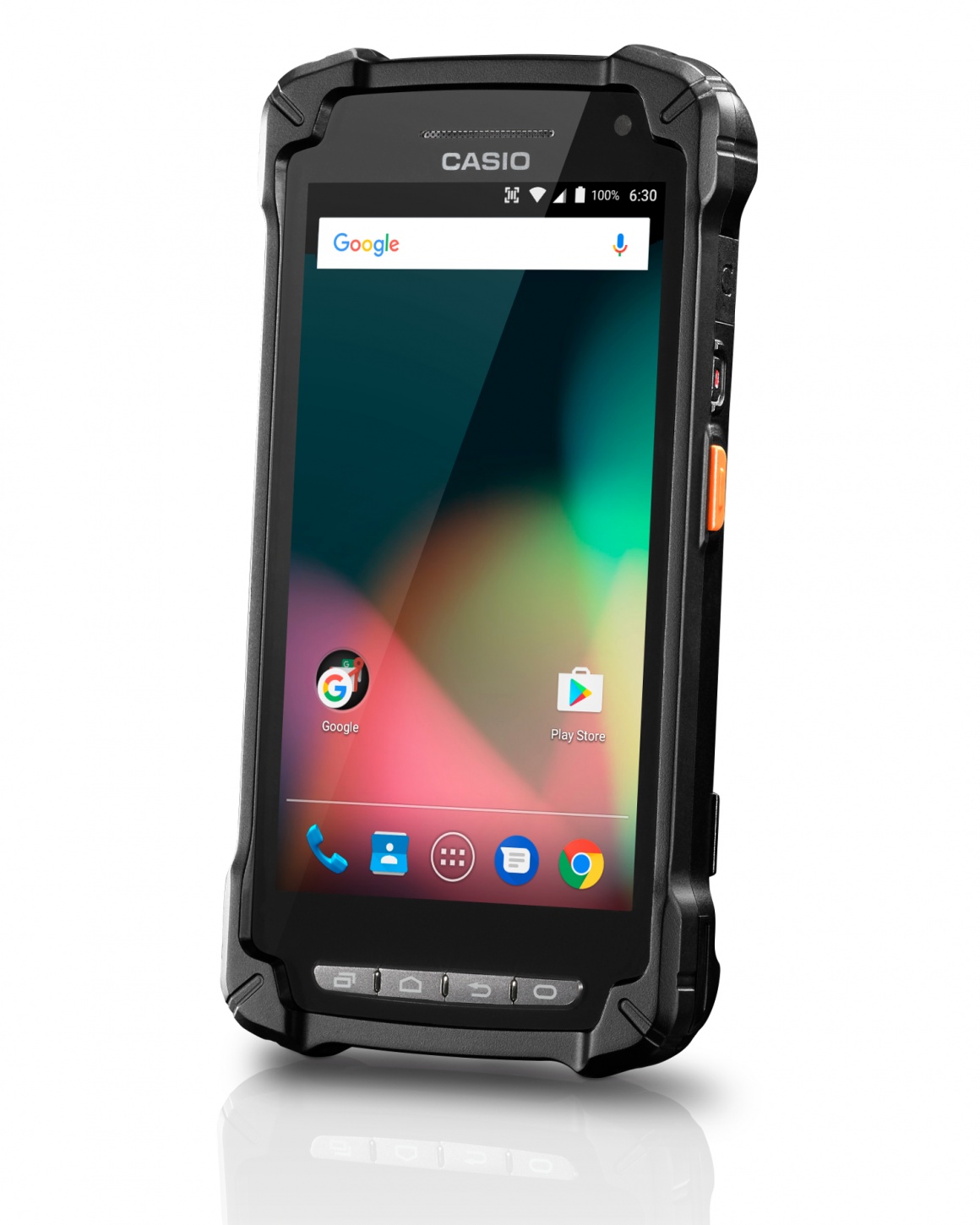 Source: CASIO
Full-touch handheld for Android apps mobilizes information logistics
The new CASIO IT-G400 mobile computers are particularly suitable for use in retail logistics due to their wide range of functions, their robust construction and the integrated high-performance imager. Mobile data capture, photo documentation, proof of delivery by signature and secure online communication are important elements of integrated information logistics.
Partner for software and system houses
CASIO stands for the highest hardware quality, extraordinary robustness as well as reliable project handling and fast support in the area of mobile data acquisition.
In addition to the new Android full-touch handheld, CASIO also offers proven handheld series, each with up to nine variants. This ensures that the best suited hardware is available, whatever the application. With "Android 6 or Powered by Microsoft® Windows® Embedded Handheld 6.5, Embedded Compact 7", they represent an extremely secure investment and are open for versatile, demanding applications.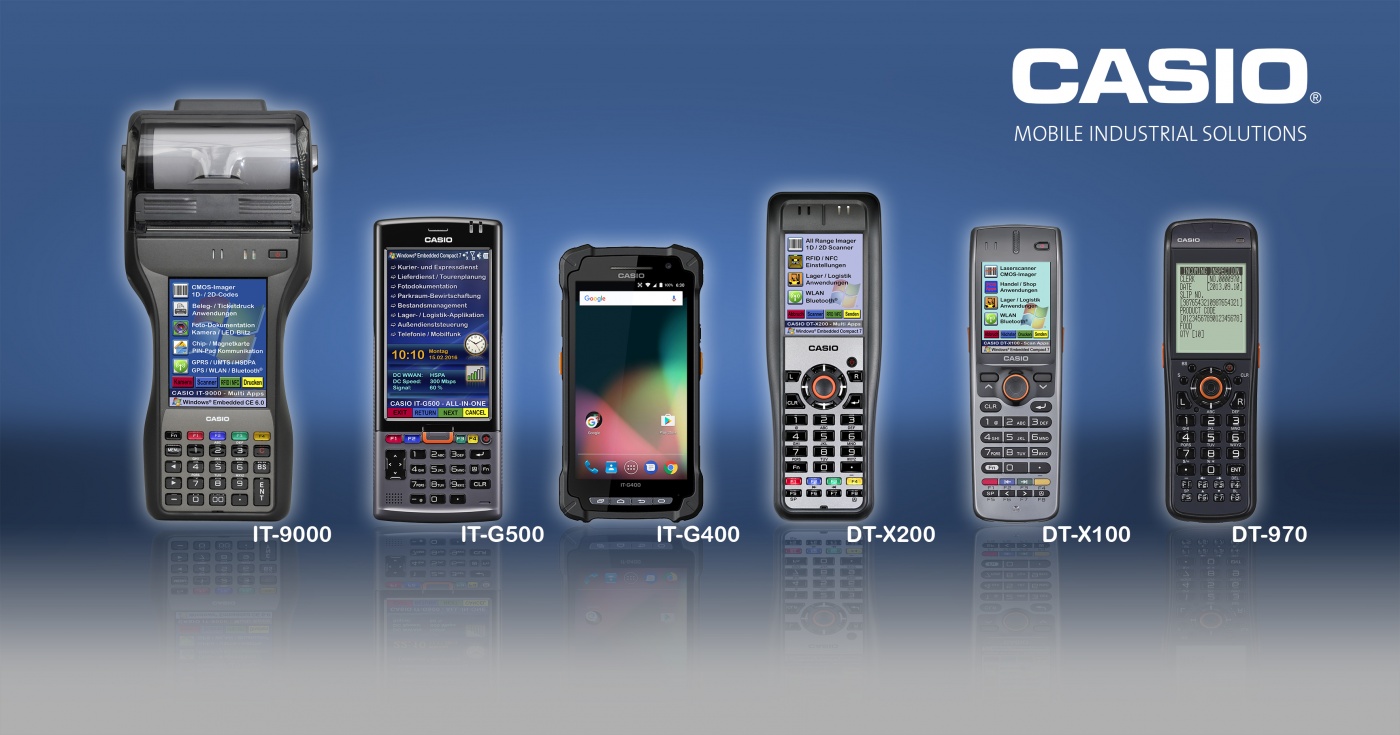 Source: CASIO
CASIO has been a successful market player for more than 50 years, involved in developing, manufacturing and selling innovative electronic products. Thanks to high-quality, innovative hardware and customised solutions, CASIO has built up an excellent reputation in the areas of retail, logistics, service provision and industrial system solutions. As a result, the company has become one of the world's leading providers for mobile data recording and data communication. The "Mobile Industrial Solutions" business unit was set up around 20 years ago and, since then, it has developed into a strong European partner for system integrators.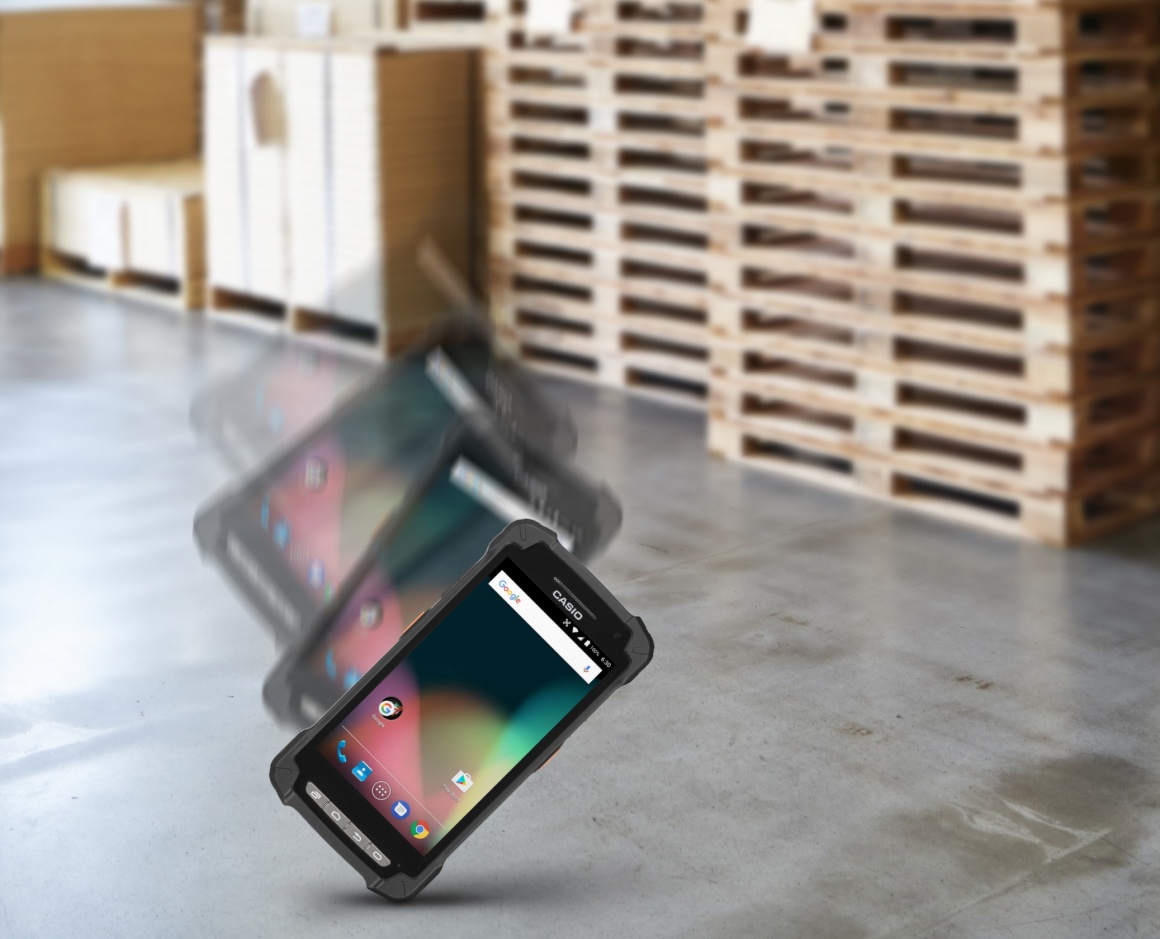 Source: CASIO
International, national and regional rail companies use CASIO multifunctional terminals for ticketing services on their trains. Well-known transport and logistics companies use CASIO handhelds for delivery scanning, photo documentation and electronic signature capture. This allows these companies to maximise transparency and efficiency when tracking and delivering packages. The highly robust products from CASIO are the first choice of numerous sales and service organisations for mobile data recording and for displaying documentation at the point of use. The range of satisfied customers also includes major European industrial and retail companies. The latter particularly value the IT-G500 all-in-one handheld, which was awarded "Top Produkt Handel" in the branch management category in 2017.
CASIO hardware ranges from lightweight scanner terminals with minimal power consumption through high-spec handhelds with brilliant – almost indestructible – colour display and versatile, integrated add-on modules to full-touch handhelds with impressive features for professional use. The devices combine these technical features with maximum robustness. This means that CASIO offers handhelds that weigh less than 250 grams without sacrificing extreme drop resistance or protection class IP67. The mobile devices are extremely ergonomic and can cope with tough conditions. Thanks to the Japanese developers, the extraordinary mechanical properties are perfectly harmonised with maximum functionality and practical design.