Supplier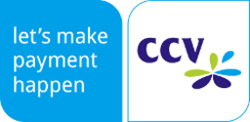 Gewerbering 1
84072 Au i.d.Hallertau
Germany
Top-Produkt • 04.02.2019
OAM by CCV – Payment & beyond
CCV's Open Application Manager (OAM) turns the point-of-sale into a point-of-interaction!
Thanks to OAM a series of added value and business transactions can be mapped via the terminal: this service goes beyond pure payment!
OAM has a network operator independent interface which enables extension of payment transactions and integration of apps and workflows to CCV-terminals.
The logic for this is located on OAM servers. Retailers are able to develop and operate these servers due to the open interface. The security of the payment application remains unaffected - meaning servers are not PCI-relevant. For retailers this results in new independence and flexibility: With OAM value-added applications releases or other software restrictions are not obligatory for retailers, but can be adapted as needed, or if necessary. Learn more about OAM at the EuroCIS 2019, hall 9, booth F57.