Interview • 01.08.2016
Coupons "to go" – acquiring and retaining customers with mobile couponing
Interview with Stefan Krueger, valuephone GmbH
Retailers have been aware of the advantages of coupons for years. At this point, digital strategies prevail in this area and mobile couponing is on the rise. Coupons are delivered straight to the smartphone and can be directly redeemed at the POS. The checkout but also the in-store area are the preferred coupon sources. Combined with technologies such as QR codes, beacons or GPS, mobile couponing provides an effective tool to continue to expand them.
We spoke with Stefan Krueger, CEO at valuephone GmbH, about the technical requirements and why the integration of mobile strategies into omnichannel commerce is becoming more and more important.
Mr. Krueger, what solution does valuephone offer retailers in the mobile couponing sector?
We essentially provide a cloud-based solution that offers a series of standard modules such as Mobile Couponing but also Mobile Payment or Mobile Loyalty in terms of loyalty rewards programs. The system is completely modular and can be used individually. Overlapping functions are available if the application is utilized in its entirety.
Mobile couponing is the digital development of analog coupons and refers to coupons that consumers can access via smartphone and therefor get a discount.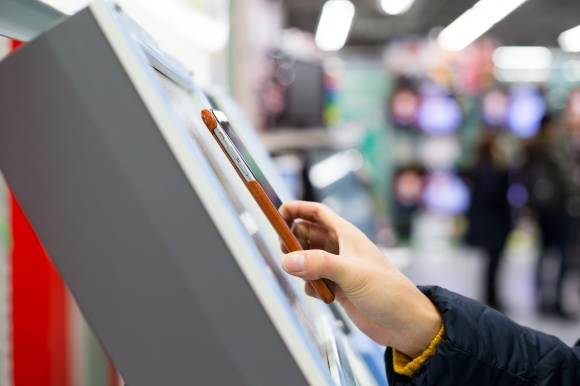 Source: panthermedia.net/Leung Cho Pan
Are there different technical capabilities on how mobile couponing can be used?
Let's start with the most classic one: the retailer starts a coupon campaign and marks several articles with coupons. They are available for customers through the app even before the actual purchase. By nature, the food retailing industry sends out several coupons per week. The focus here is on the checkout process at the POS which is supposed to be completed as quickly as possible. That's why our system has an automation feature that tracks which articles the cashier has scanned. The coupons are subsequently automatically offset in realtime.
Having said that, we also have clients who emphasize single coupons. Like Deutsche Telekom for example which offers its customers top quality coupons. These are not presented in a list of several offers. In this case, single coupons can be directly stored in the Wallet, meaning the payment system.
Basically, you can differentiate between check-in and checkout coupons. That's why another option is couponing with QR codes since you can use coupons very flexibly. QR codes are delivered directly at the store, at the entrance or between the shelves by the displays. The customer scans the codes and receives a coupon directly on-site. This way of delivery can also be achieved by using beacons. So far, we were only able to conduct pilot projects in this case since the technology has not caught on extensively with retailers. Of course, there is also the possibility of conducting location-based coupon campaigns with so-called geofences, meaning areas that are digitally detected by the app. If the user enters a defined zone, he/she receives a coupon via push notification for example. This works by using GPS. During checkout coupons are delivered through certain and freely selectable rules at the moment of payment. A coupon can be generated through a certain purchase amount, a certain combination of products or a certain time.
What requirements does the POS system need to fulfill?
To prepare for this, the retailer needs a Java plugin. This plugin is loaded into the cash register with the next update and is subsequently available in the entire system. There are specific Java "minimum values" that need to be available. But they are so low that we have not had a problem yet to integrate it into existing POS systems.
Once the plugin is installed, the POS can communicate with the app on the smartphone. This generates a code. This code depends on the technology the retailers use. Here we have three different options to transfer information between smartphone and POS. Some retailers use near field communication (NFC). But not all NFC technologies are suited to transport loyalty data. The respective NFC interface needs to be available for this. You can also use corresponding 2D scanners for QR or barcodes. If both of these options are not available, 4 digits are generated temporarily if the customer presses the "redeem coupon" or "pay" command. The cashier then types the numbers into a corresponding input mask at the checkout.
The code subsequently transmits the identification (ID) information of the respective customer to the POS. Every customer has an account in the server system where all coupon, voucher or bonus information is stored. Whether or not the customer has registered to use a specific payment system is also stored for access. This is verified in real time, reported to the POS, offset and thus completes the process.
Mobile coupons are particularly effective in connection with location-based services. The coupons can actively be downloaded or are sent by the manufacturer due to the particular location of the customers.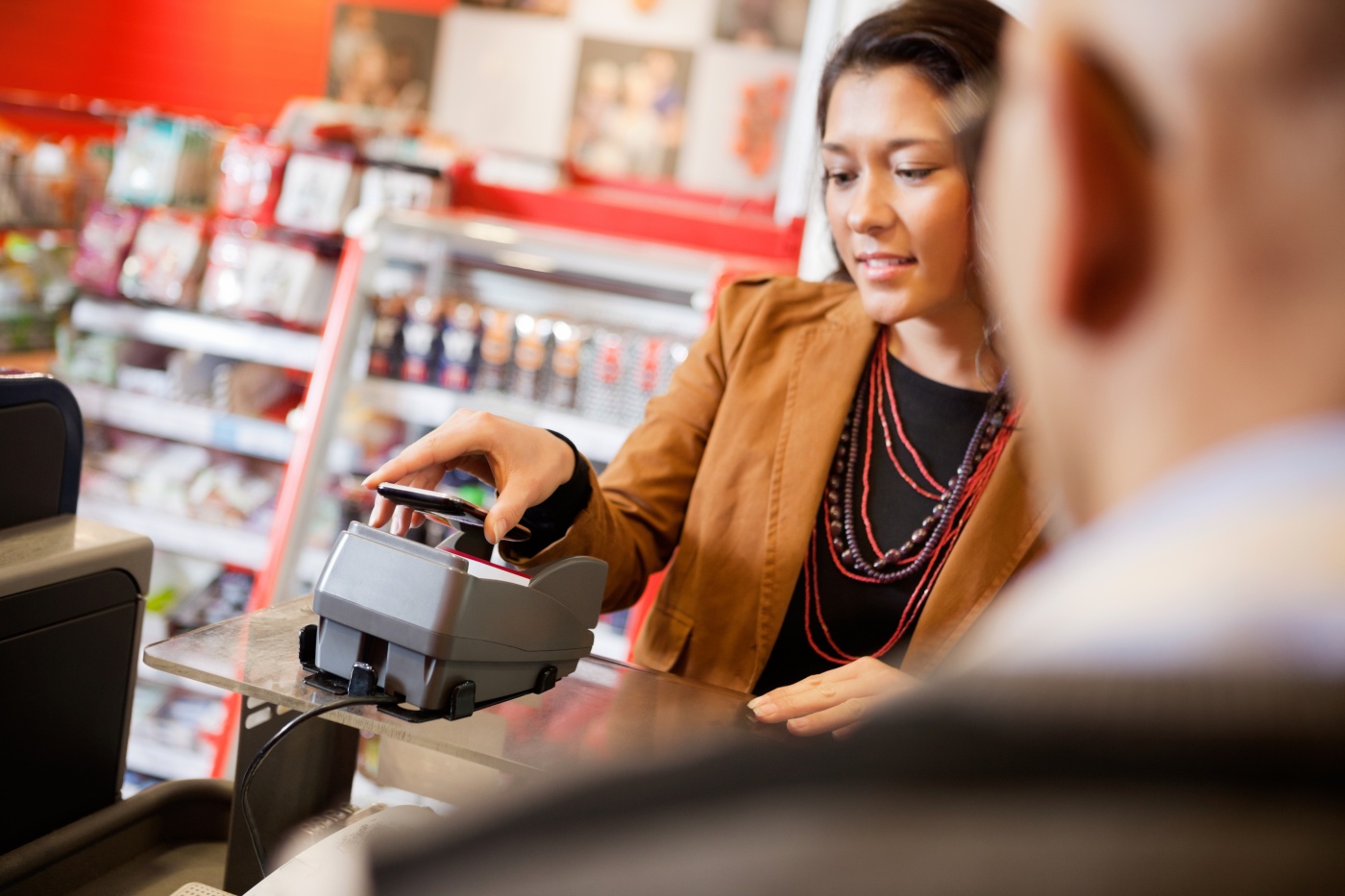 Source: panthermedia.net/SimpleFoto
Subsequent reporting plays an important role, especially for retailers. What information can retailers obtain from digital coupon campaigns?
Compared to paper coupons, mobile coupons offer far more analyzing options. Machine learning processes optimize coupon distribution to customers since this allows for a more targeted approach. The information that's generated with a smartphone is more meaningful than any type of card-based system can provide. Each click on an offer, every shopping list item and every transaction that takes place at the store is a date that is stored in the background system and is available in structured form. We are talking about a target audience assistant here. Every retailer has insights into his/her customer within the platform. With the help of the system, the retailer can then select specific criteria and assemble respective groups that are then, in turn, addressed with new campaigns in a targeted and automated manner.
Is the data being anonymized?
Yes! Customers have the option to decide whether they want to divulge personal data or not. If they opt-out of data collection, retailers only have encrypted identification numbers in lieu of personal data available to them. The customer is also able to control what information he/she receives or doesn't want to receive on the smartphone.
Is it primarily large retail chains that use mobile couponing? Or is it also small retailers that only have a few stores?
It is a two-fold situation. Every large commercial enterprise today obviously needs to look into this subject. Mobile couponing is no longer a separate communication channel but has turned into an integral part of omnichannel strategy and is becoming more and more important.
Smaller retailers are also interested in mobile couponing. They are often confronted with not having structured POS landscapes where a simple plugin can create the basis for the application. We have developed a Wallet for this which will shortly come on the market. This is a platform that's compatible with mobile devices. It's device-to-device communication and ultimately implements the same process. This solution is ideal for smaller retailers because it involves less technology expenditure.
What are the emerging mobile couponing trends?
All communication with customers will increasingly take place via smart devices. Thus, the inclusion of this communication channel is increasingly becoming a competitive critical issue. That's why the consolidation of comprehensive retail processes needs to be a primary focus. The major challenge for all retailers lies in integrating the smartphone into the omnichannel strategy. That said, the basic function of mobile couponing will not change fundamentally.