Company News • 08.12.2011
Don't help thieves to help themselves, urges ADT
Leading home security specialist, ADT, is urging the British public to avoid being targeted by opportunists this festive season.
New research¹, conducted by YouGov for ADT, shows that half (50%) of all adults across the country plan to display most of their Christmas presents under the tree on or before December 23rd, with 1% even before December. A further 28% said presents will be put out on Christmas Eve.
Mark Shaw, General Manager for Residential Business at ADT Fire and Security said: "Presents under the Christmas tree on clear display are quite simply an open invitation."
According to ADT, the dark winter months always see a rise in residential burglaries of about 20% above other times of year, and the economic downturn has contributed to a further 10% rise this year over 2010².
Shaw continued: "Christmas is prime time burglary season. If wrapping presents helps you to get into the spirit of Christmas, think about hiding them away from sight when you're finished. Don't display them under the tree inside your front window. Don't make them an easy target but put them where they're least likely to be found, even if a burglar chances their luck. The loft is a good option."
The average family spending on Christmas presents is expected to be around £460³ this year and ADT believes one way to help protect precious gifts inside the home is to fit a monitored home alarm system. Shaw concluded: "Monitored alarms are active 24 hours a day, seven days a week and provide peace of mind that your gifts will find their way in to the right hands, not into the hands of a burglar this Christmas."
Supplier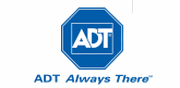 Am Schimmersfeld 5 - 7
40880 Ratingen
Germany