Report • 16.03.2020
FinTechs are reshaping the German payment industry
Online retailers and customers prefer modern, fast, and easy financial services
FinTech companies are securing more and more German payment market shares and are turning the traditional banking business model upside down with their innovative digital solutions. This was one of the findings of a recent ECC Köln (Cologne) study. Now more than ever, financial services providers must change to meet consumer demands.
FinTechs vs. traditional banks: Speed as a crucial factor
Even though Google Pay and Apple Pay have only been available in Germany for one year, these mobile payment solutions are already popular with many consumers. However, user adoption continues to stagnate, which is mostly due to the lack of bank support. After all – and that much is clear - the traditional banking business is not necessarily known for its zest for innovation and speed. This is where fintech companies such as PayPal and Klarna come in and have shown great prowess for years. They are quick to include innovative payment solutions in their respective portfolios. Meanwhile, the use at so-called VR banks was postponed again.
Traditional retail banking is redistributed
The recently published "ECC Payment Study Vol. 24" by ECC Cologne and Professor Dr. Malte Krüger from the Aschaffenburg University of Applied Sciences attests that fintech companies are strengthening their position, especially when it comes to the German payment market. Over two-thirds of retailers use FinTechs to handle the integration of their e-payment solution and customer loyalty programs into the online shop. However, it's not just payment solutions that retailers are interested in. The study shows that they also like to access factoring (42 %) and scoring (40 %) offers from fintech companies. What's more, 14 percent of surveyed retailers have also accessed commercial financing models.
According to the surveyed companies, the primary reasons for using fintech financial services in a business context are low costs and fees, ease of use and speed, as well as security reasons and no integration hassles. FinTechs predominantly score with online retailers through convenience. The study indicates that 47 percent of online retailers are fully or very satisfied with the financial services offered.
"The main reason for us to use financial services from fintech companies is the customer. We ask ourselves the crucial question: Will the overall customer experience become better, faster, and more secure? In the second step, we look at the costs and the integration effort and prioritize other topics," said Bastian Siebers, CEO of babymarkt.de GmbH, during the expert interviews.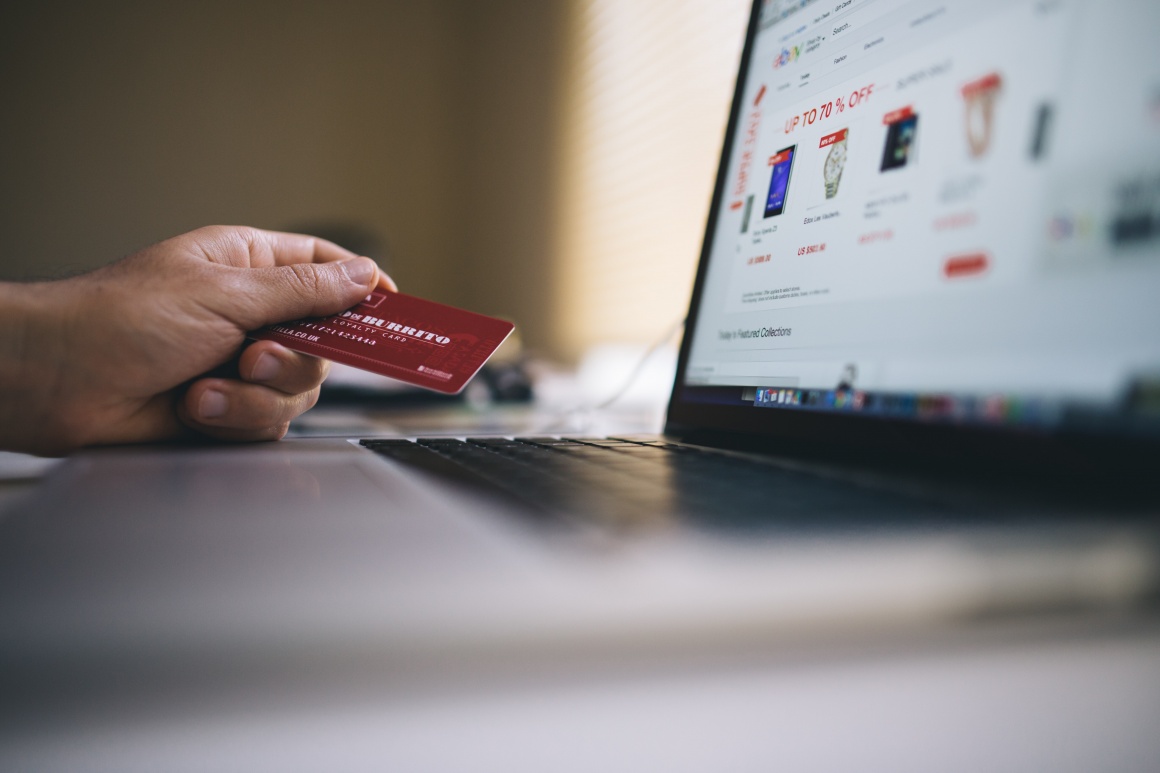 Source: pexels.com
The "Big Four" ("GAFA") tech companies as potential financial services providers
The surveyed retailers can also envision big tech companies such as Amazon, Google or eBay as potential service providers. Mailin Schmelter, Deputy Head of Customer Insights at ECC Köln explains: "Amazon, Google and others will continue to leverage their relevance in the payment and financial market in the future. More than half of the retailers already accept them as potential providers of financial services. A shift in the payment industry from banks to FinTechs and the large GAFA companies is already underway. Banks should take a cue from these new competitors and fulfill customer's needs. Otherwise, they might see continued major setbacks in their business."
From niche to alternative banking option for end customers
FinTechs like PayPal, Klarna or Payback are also conquering the end customer sector with niche products. Their innovative technology solutions offer fast digital access to financial services that are neither offered by your local bank nor by an alternative institution. To wit, 75 percent of surveyed consumers not only obtain financial services from fintech companies but also utilize incentive and cashback programs and digital coupons.
Whether you are a bank, fintech or Internet conglomerate, providers of financial services must remember this for the future: You have to fulfill the various needs of consumers as they are already primed to switch according to the study. More than half of consumers have already changed their primary checking account ("Girokonto" in German) at least once - one-fifth of them even moved three or more times. This willingness to switch will certainly also affect payment options in online retail in the long term.