Company News • 19.02.2010
Harmonize your IT landscape with euroSUITE
Software Line increases Efficiency and Safety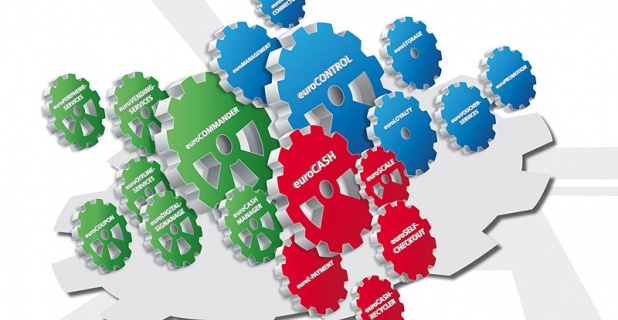 AWEK, provider of comprehensive solutions and IT services for the retail business, presents at EuroCIS its product line euroSUITE for the first time. The comprehensive software line integrates software solutions for in-store, back-office and head-office, as well as system-management. The coordinated components of euroSUITE enhance efficiency of daily operations as well as increase corporate IT security in sustainable fashion.
At EuroCIS in Dusseldorf AWEK will launch its integrated product line euroSUITE. The innovative software line incorporates all the advantages of modular software solutions by integrating singular processes. Retailers thus are not only gaining time but also able to optimize their processes as well. With euroSUITE master data is maintained ergonomically for entire branch groups at the same time POS configurations are centrally set, controlled, and system-supported.
euroSUITE features the products: euroCASH for the point of sale, euroCONTROL a web-based, centralized and user-friendly back-office system, euroCOMMANDER a branch solution functioning as standby for off-line operation, as well as euroMANAGEMENT for centralized system-administration of hardware and software. Complementary modules of the suite include the couponing and clearing system euroCCS, the scale solution euroSCALE which is certified by the board of weights and measures in Germany and Great Britain, and euroSTORAGE the a particular application for the safe and long-term data archiving.
euroSUITE designed for the demands of the retail business provides the latest technology based on Java and open standards with a modern web-based architecture. The solutions of euroSUITE are highly scalable and capable of operating only one single check-out to stores with several hundred check-outs. Using euroSUITE will speed up the decision making process by making it easier and more secure since the data pool is centrally evaluated. Hence, saving time and money.
"Retailers need flexible solutions with advanced functionality in managing their IT environments while ensuring maximum security of investment", says Andreas Berger, CEO of AWEK AG. "We are thus continuously working on improving our modular and integrated software product line. euroSUITE supports retailers in homogenizing their IT management. Through the use of innovative technologies, euroSUITE has a very solid foundation, always also open for future expansion."
With euroSUITE processes are seamlessly integrated from check-out via store to headquarters. euroSUITE opens up a range of new possibilities such as connection to established ERP systems, self-checkouts, vending machines, payment devices in foreign countries, self-checkouts, and a variety of peripheral devices. In addition, euroSUITE is certified by the board of weights and measures, can handle prepaid products, and mobile payments.

AWEK present the product line euroSUITE for the first time at EuroCIS 2010 in hall 14, booth D54.

Supplier

Hanskampring 4
22885 Barsbüttel
Germany