Guest contribution • 11.07.2018
How does IoT make access control work for you?
Managing security flexibly and remotely with the Internet of Things
Mankind has always considered security a priority. Cavemen blocked entry into their abodes with huge boulders. The early Roman empire were the first to use keys, albeit made of wood. The problem was where there was a will, there was a way. Intruders used leverage to roll back the stone or carved sticks to jimmy the lock.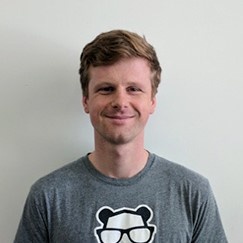 Source: Kisi
And so it goes up to the present day. Even intelligent security systems are not beyond being breached by tech-savvy thieves. The challenge for building and security managers is to stay ahead of the curve. Using today's innovative solutions only provides enhanced security until the technology becomes open to everyone.
IoT-enabled access control takes the opposite tack. It provides top security by connecting to what has become the biggest buzzword in our vocabulary – the Internet of Things (IoT). The great thing about IoT, is it's size-blind. IoT can make access control work for you, whether you manage a cavernous data center or a strip mall bank branch, huge retail chain or a tiny corner shop.
Traditional access control systems
Early electronic access control was governed by software, but it also relied on hardwiring. Card readers were hardwired to electric locks and both were wired to central control panels.With locally hosted access control, a server is running the access control software and hosting the master database that holds permissions pertaining to general entry, sensitive area authorization, and daily scheduling. Door-mounted intelligent readers connected to the ethernet hold all the data needed to verify card-holders' credentials. As for managing the system, security or HR access the management dashboard using a web browser on one or more onsite client PCs. But they can only do so on these premise-based machines.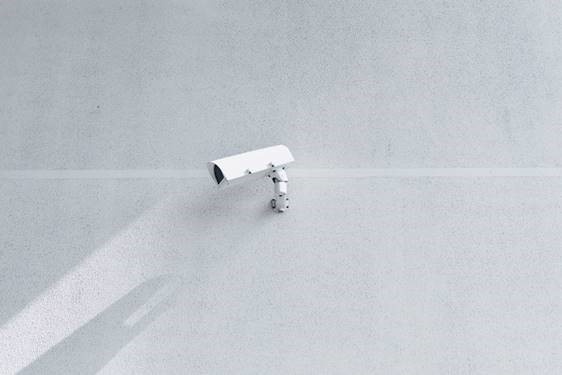 Source: Kisi
If you'll pardon the double entendre, cloud-based access control operates on the same premise, however the server is not on the premises. It's located in an offsite data center. This provides an extra layer of security from hackers, and redundancy in the case of power failures. But the biggest advantage is that it frees administrators to access the management anywhere, anytime - on any laptop, tablet, or smartphone using an app.
Both IP-based locally hosted and cloud access control do away with the need for extensive wiring but they still depend on a few simple wires in an age when wireless is the norm. IoT takes it a step further. A simple remote control allows us to adjust the thermostat before we've even left the office.
IoT-enabled access control
The acronym IoT stands for Internet of Things and refers to any web-enabled device that uses sensors to gather and share data. In the case of access control, that data is the credentialing information that identifies employees as being authorized to enter the workspace.
As with the other types of access control discussed, IoT-enabled access control allows administrators to specify schedules and access levels according to the day or the time, or even accommodate one-time visits for clients, vendors, or for special events. And like them, IoT access control generates alerts about suspicious activity, and gathers pertinent information after the event.
Contactless connections with NFC
What makes IoT-enabled access control perfect for our times is that it can use Near Field Communication (NFC). NFC is a short-wave wireless technology and the most popular method for sharing information between a portable electronic device like a smartphone and a reader embedded with a chip.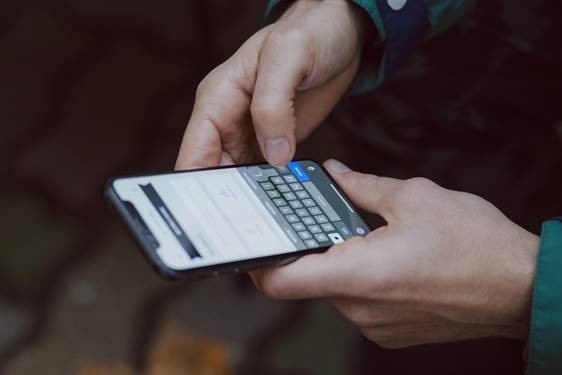 Source: Kisi
Since it has an operating distance of four centimeters or less, NFC is perfect for establishing a contactless connection to ping credentialing info to the server, and if it's authenticated, open a lock or interact with a digital reader. If you've ever used an airline boarding pass you downloaded to your phone or digital movie tickets you pre-bought online, you've used NFC.
The perfect fit for today's flexible work arrangements …
The concept of the office is changing as many small businesses and startups choose to operate out of co-working spaces. NFC makes IoT access control perfect for those who manage this type of facilities where ABC Company may use a particular area on Mondays, Tuesdays, and Thursdays, and XYZ Inc. on Wednesdays, Fridays: They can specify permissions down to the hour and easily change them to accommodate new hires as the companies grow.
… and our seamless lifestyles
Smartphones have taken the place of cameras, calendars, watches, and alarm clocks. We use phone apps to order and pay for Starbucks or hail an Uber, both without having to fork over cash or produce a credit card.
Access control delivered via IoT fits right into this seamless on-the-go lifestyle. Since we already have our indispensable phone in hand, there's no need to fish around for an ID credential before dashing into the office. It's just tap and go.
And this is how the Kisi Credo becomes reality: "Access everything."