Company News • 29.06.2015
Instacart gives shoppers new employee option
Grocery delivery service rolls out option to personal shoppers in Chicago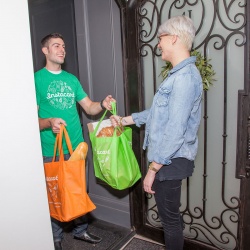 Source: Instacart
Instacart, the fast-growing grocery delivery service whose workers hand pick and deliver items from trusted local stores, announced today that after a successful pilot in Boston, the company is now giving its Personal Shoppers in some cities the option to convert from contractor to employee status.
"As Instacart grows, and we continue to learn what makes the best experience for our customers, we are constantly looking for ways to improve our service," said Apoorva Mehta, Founder and CEO of Instacart. "When you look at the difficulty of shopping, picking and delivering items such as fruit or eggs that need to be carefully selected, you realize that grocery shopping can be complicated. For this reason, we want to provide supervision and training, which can only be done with employees."
"We began experimenting with part-time employee roles in Boston," continued Mehta, "and the data from our pilot showed that this change improved the quality and efficiency of order picking and made for a better customer experience. We're excited to be able to expand this option to other cities."
This change goes hand-in-hand with Instacart's recent decision to move towards a business model that splits its shopper and driver roles. In the past, the Instacart worker picking a customer's order also delivered it. In recent months, Instacart has moved to divide those roles, with in-store shoppers who pick and prepare orders in stores and drivers who then deliver the orders. Those embedded shoppers are now Instacart employees, while the drivers, and those who to-date continue to both shop and drive, are independent contractors. Instacart has found that this model improves efficiency in both order picking and delivery.
Both roles have been staffed by independent contractors. Effective today, starting in Chicago, those independent contractors embedded in stores will have the option to become Instacart part-time employees. Based on data from the Boston pilot, Instacart expects more than three-fourths of its current in-store contractors to opt to part-time employee status. Instacart plans to roll out this option to more of its independent contractors in some of the other cities it serves in the coming months and will make permanent the changes that were already in place in Boston.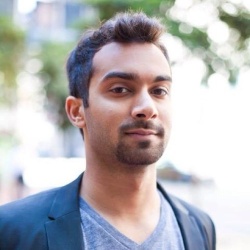 Source: Instacart
"Being stationed at a specific store helps me get to know the inventory really well, and allows me to be more efficient in my shops as well provide better customer service," said Alex Foygel, a Boston Instacart worker who chose to become an employee. "It makes me feel good to know the kind of value and convenience that Instacart provides the customer, which makes me feel proud to work for Instacart."
"Diverse customers, different stores and distinctive orders, combined with the flexibility of the hours we work, make our jobs exciting," said Henry Consigl, a Boston Instacart worker who chose to continue operating as an independent contractor. "I enjoy meeting our customers and being one of the many faces of Instacart."
Originally launched in San Francisco and since expanded into many other cities, Instacart has fundamentally changed the traditional grocery delivery space by connecting customers with shoppers and drivers who shop for and deliver grocery orders providing their own transportation in as little as one hour. This eliminates the need for costly infrastructure such as inventory, warehouses and trucks. In January 2015, Instacart was named "America's Most Promising Company" by Forbes magazine.
New customers can open an account at www.Instacart.com, and get free delivery on their first order of $10 or more. Instacart also offers Instacart Express -- an annual membership that eliminates delivery fees for all orders of $35 or more. The cost is just $99 per year.
Source: Instacart