Company News • 11.07.2016
Leader in Gartner Magic Quadrant for Managed Hybrid Cloud Hosting
Interoute positioned in the Leaders Quadrant for the third year in a row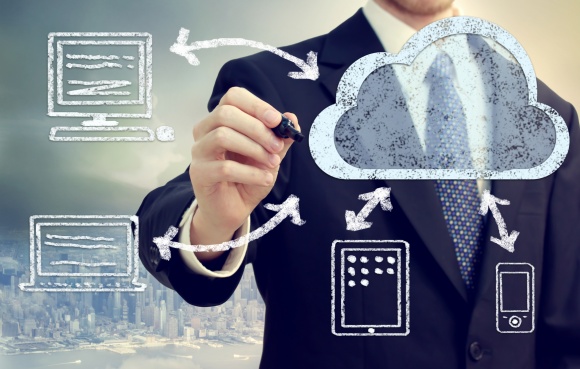 Source: panthermedia.net/Melpomene
Interoute, owner operator of a global cloud services platform has announced that it has been positioned as a Leader in Gartner's Managed Hybrid Cloud Hosting Magic Quadrant, Europe, released June 28, 2016. This Gartner Magic Quadrant is an annual analysis of hybrid cloud managed hosting companies and the quality of their service offerings.
Interoute has integrated 16 cloud Virtual Data Centre (VDC) zones directly into its 70,000km private fibre network to form a global cloud services platform that has both private and public network capability. Over the last year Interoute has expanded its cloud platform in Europe and added a new zone in Istanbul. It has also extending its global reach in Asia, with a new VDC zone in Singapore.
Matthew Finnie, Interoute CTO, commented on the achievement: "We are extremely proud to again be named as a Leader in the Magic Quadrant for Managed Hybrid Cloud Hosting for Europe. We believe this confirms our global cloud platform is one of the best for meeting the ICT challenges of national and international enterprises doing business in Europe. As organisations around the world look to digitally transform their businesses, Interoute's networked cloud platform integrates both their legacy and digital IT to accelerate this evolution. Bringing the critical applications of business and their users closer, at a national, pan European and global scale."
The Gartner report co-authored by analysts Tiny Haynes, Gianluca Tramacere and Gregor Petri said:
"Infrastructure hosting services are evolving, both to include hyperscale cloud providers and within providers' own data centers in Europe to meet demands of data sovereignty and more agile computing. Managed hybrid cloud hosting represents the continuing evolution of the traditional and cloud enabled managed hosting market, as the influences of cloud IaaS continue to alter buyer behaviours and expectations."
Gartner classifies 'Leaders' as companies that "have proved they have staying power in this market, can frequently innovate on their existing products and can be relied on for enterprise-class needs. They have proved their technical competence and ability to deliver services to a wide range of customers. They address multiple use cases with stand-alone or integrated solutions."