Interview • 02.02.2011
Mobile equipment is a driver of innovation in retail
Interview with Rainer Gläß, CEO of GK Software AG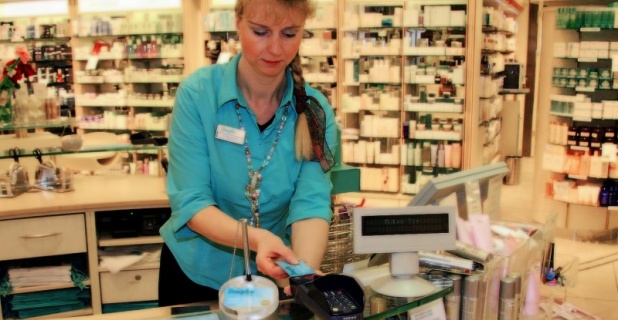 Rainer Gläß is the G in GK Software. Along with Stephan Kronmüller, presently Chief Technical Officer, he founded the company in 1990. Listed on the stock exchange since 2008, it took over Solquest in 2009. Today GK Software is a leading European developer of standard software for chain store companies. Among others, customers include Kaufhof, Douglas, Coop in Switzerland, X5 in Russia as well as the home furnishings retailer JYSK Nordic. According to the company, its software is used in more than 30 countries with approximately 80,000 installations in more than 20,000 stores.
GK Software, Torex and Wincor are the big guys in the POS- and retail store management software. There are also several smaller providers aside from them. How is the German market going to develop and how big is your share?
Regardless of the economic situation, the German retail market is a very stable business environment. For 2011 we expect the upward trend we saw last year to continue. Naturally this is also going to have an impact on IT investments. Since there are no dependable numbers in terms of the market for retail store management software, this question cannot be reliably answered. From our point of view we can only comment that the number of our installations in a stable overall environment in the past four years more than doubled and that we expect a continuation of this development.

Are overseas markets comparable to Germany?
Each retail market has its own characteristics, so that retail store management software cannot be rolled out in a new country just like that. Fiscal laws, tax regulations, a special form of customer loyalty programs or also rounding rules need to be considered. We currently cover over 30 countries with a solution that by its design is ideally geared to quickly be adapted to country-specific requirements – regardless whether this pertains to installations in China, Bosnia or the US.

Which markets are interesting?
GK Software is both active in developed markets like Great Britain, the US, Scandinavian countries and the German, Austrian and Swiss area, as well as the fast growing markets, for example Russia. Since we are not subject to any technological limitations, there virtually is no restriction to specific markets besides a resources-oriented focus on specific target markets.

Over the past two years you benefited from your new customer Lidl and the conversion of Plus stores into Netto stores. Are the large growth figures now a thing of the past?
We are very proud to have obtained and implemented numerous major projects in the past years. Yet the markets in Germany, Europe and North America still have huge potential, so that we feel confident that we will also have above-average potential for growth in the future with our permanently increasing variety of solutions to offer.

Let's take a look at the other end of the spectrum: how big does a retailer need to be for a software conversion to be beneficial?
A minimum size for projects cannot be determined by rule of thumb, since there are many factors like for instance the number of systems and branches, extent and project scope and project-specific challenges that play a role. Besides large and internationally operating retailers, GK Software AG therefore also has numerous medium-sized customers in its customer portfolio. I am mentioning Mayers Markenschuhe, Ludwig Beck in Munich or the FC Bayern München Soccer Club with its fan shops here as a few examples.

POS, stores, inventory management – software strongly intervenes in the structures of a company. How do you get your foot in the door?
No retailer replaces its IT systems on a whim. Normally there is a clear need for investment. Among other things, this can be developing new business processes, reduction of operating- and development expenses or the accelerated implementation of new requirements. Key managers of the companies continuously analyze the relevant number of service providers – like for example at the EuroShop – and for concrete requirements choose the appropriate supplier after intensive assessment of all alternatives. Of course excellent references, unique technological selling points or a comprehensive range of products are a great ticket for the relative selection processes.

You are not part of dm any longer. Why does the drugstore chain prefer to use an in-house solution?
We cannot answer this question, because this was dm's decision.

Since 2009 SAP distributes the competitive product by GK Software next to its own Epos solution. How is the collaboration coming along?
We collaborate intensely and very confidently with SAP. Together we are implementing an important subproject within the largest retail IT project in Europe at Edeka. Obtaining this project by SAP and the partnership with GK Software AG is a huge – also internationally duly noted – success.

Mobile is one of the trends at the next EuroShop. PDAs made inventory management mobile. What are the next steps?
We view the trend toward mobile equipment as one of the most important drivers of innovation in retail sales. This illustrates processes in the store as well as management information at headquarters on any number of mobile devices – from MDE to iPads and iPhones. We already see numerous innovations here that make processes faster, leaner and more efficient. At the same time the interaction with the customer is also getting more and more mobile. Mobile couponing, mobile payment and mobile marketing are the top trends in the area of customer retention. Those who are present with the right marketable solutions early on will have a considerable competitive advantage if service providers consolidate. We believe GK Software AG is very well positioned in both areas.

Customers also have mobile equipment. How are smartphones changing the POS landscape and store controlling?
The customer who wants this will very soon be able to redeem mobile coupons and pay at the check-out counter with his phone or smartphone. Our solutions already offer the corresponding technological prerequisites for this and together with our partner valuephone we are able to implement the entire chain from mobile advertising to mobile couponing all the way to mobile payments.

Years ago POS manufacturers had their own proprietary software. By now there are compatible programs that let retailers combine different checkout counters. You are now developing something similar with Bizerba for scales. What kind of potential do you see there?
With the open PC scales particularly food retailers are going to break new ground. In place of isolated solutions, GK Open Scale offers the benefit of adopting the same software for the checkout counter and the scale. Complexity is thus reduced, data supply and data removal are considerably simplified and costs effectively lowered. What's more, integrated promotions can also be implemented, if the scale receipt already prints the matching coupon for a ready-to-serve meal.

What do you expect from the next EuroShop? What can visitors expect from you?
EuroShop with its International focus will definitely yield us numerous interesting customer contacts. We will show our entire line of solutions and know already, especially our new solutions StoreWeaver Enterprise Edition and Open Scale, but also the new ergonomic GUI retail store solution which we jointly developed with design agencies, will create much interest. EuroShop is an excellent chance to showcase our solutions and we look forward to our days in Düsseldorf.

Interview by René Schellbach, EuroCIS

Supplier

Waldstraße 7
08261 Schöneck/Vogtland
Germany