Company News • 09.10.2014
Mobile stock postings: NTS develops mobile stocktaking solution for tablets
NTS New Technology Systems develops a platform-independent mobile stocktaking solution for a renowned European telecommunications provider.
The mobile solution is based on NTS's well-established NTSwincash logistics module and will enable the provider to perform stocktakes at the shops by using tablets with Bluetooth scanners instead of expensive PDAs.
In contrast to manual stocktakes, the relevant inventory data is directly scanned and processed via the tablet computer. The web stocktaking solution also makes it possible to perform correction postings and relocations even during an ongoing stocktake. This makes time-consuming readjustments after the stocktake no longer necessary. Another time-saving factor is the system's multi-user ability: Several people can simultaneously work on the stocktake. In addition to that, the current progress can easily be traced in real-time via a PC.
The new software module is easy to operate and features intuitive handling. "Developing this stocktaking solution, we have integrated an automatic serial number validation function. Serial numbers of articles are systematically captured in advance, which makes it possible to see if certain serial numbers—and therefore certain articles—have already been recorded during the current stocktake. This saves a lot of time and decreases the risk of potential errors since the usually necessary double-checking processes become irrelevant," informs CEO Günther Schrammel about another feature of the mobile stocktaking solution.
To further reduce error potentials during a stocktake, the system will also display a warning message if a certain article is assigned to a different inventory space. "With a simple mouse click, the entire data can be synchronized with the stocktake list and the stock levels are adjusted accordingly. Any discrepancies are shown in a clear and comprehensive way and the stocktake progress is also displayed," adds Schrammel.
Supplier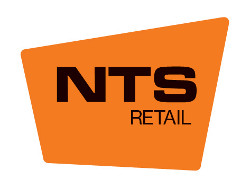 Ebner-Platz 1
4060 Leonding
Austria