Catering news • 05.09.2014
Motorola Solutions Technology Helps La Cage aux Sports Bar and Restaurant Chain Increase Average Table Income by 10%
New mobile ordering system includes Motorola's ET1 Tablet
A Quebec-based restaurant chain searching for a way to increase table income and improve customer satisfaction is using Motorola Solutions Inc technology to reduce waiting time for ordering and receiving food and drinks.
The La Cage aux Sports Bar and Restaurant owners wanted to increase revenues and improve the customer experience by enabling its service staff to have more interaction with their customers. La Cage worked with Motorola PartnerEmpower Silver partner POS Terminal 2000 Inc. to implement a wireless local area network (WLAN) solution, in addition to arming each of its servers with Motorola's ET1 tablet for mobile order-taking. With the addition of Motorola's wireless access points, the ET1s are able to connect with the WLAN system automatically, providing servers with seamless roaming and communication.
The WLAN solution combined with the ET1 tablet has resulted in an improved communications system between servers and "back-of-the-house" operations, allowing orders to be received instantly and food and drinks to be delivered faster. The mobile ordering system also increases efficiency by providing an up-to-date menu and enabling servers to better engage with their customers. Sales have increased as a result of serving more customers per day, improving table-turns and increasing the average bill by selling more food and drinks per table.
Motorola access points deployed in restaurants deliver high performance, lower cost of deployment and the speed required to support the most demanding applications.
Featuring the functionality and appearance of a consumer tablet plus the durability required for everyday use, the ET1 is ideal for customer-facing businesses such as bars and restaurants. Its enhanced Android™-based operating system delivers enterprise-class security, flexibility and manageability over wireless networks.
The Sportscene Group is a Quebec pioneer and leader in the restaurant-sports bar field. Its main banner, La Cage aux Sports, includes more than 50 corporate-owned stores, franchises and co-franchises to date, located throughout Quebec.
Mathieu Laliberté, director, Information & Technologies for La Cage Aux Sports: "Motorola Solutions has made our restaurants more efficient and we plan to deploy the technology at additional locations in the future. We can serve more customers resulting in faster table turns and a 10% average increase in customer checks."
Imran Akbar, vice president and general manager, Enterprise Networks & Communications, Motorola Solutions: "The combination of the Motorola WLAN solution and ET1 tablet demonstrates the vision between La Cage and POS Terminal. The collaboration resulted in a user-friendly solution using cutting-edge technology that meets the demanding needs of the bar and restaurant industry."
La Cage aux Sports Video Case Study:
Supplier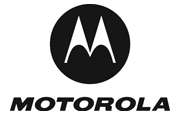 Telco Kreisel 1
65510 Idstein
Germany