Product • 04.07.2014
Motorola Solutions unveils new MC3200 mobile computer
3 Generations, 2 Operating System Choices, 1 Industry-Leading Solution
Motorola Solutions is offering the third generation of the industry's most successful mid-range mobile computer to retailers, manufacturers and distributors to help improve customer satisfaction through more efficient and accurate inventory management.
The new, lightweight MC3200 mobile computer is ideal for inventory-related tasks on the store sales floor, in the warehouse aisle and on the loading dock where mobile workers need to rapidly and accurately pick orders to ensure customers receive the right items on time.
The cost-effective MC3200 is the industry's first enterprise-class mobile device available with support for both the AndroidTM and Windows Embedded Compact (CE) 7 operating system (OS) – enabling businesses to standardize on one OS for all of their enterprise applications. With Premium models of the MC3200, companies can swap between Android and Windows CE7, enabling them to purchase the OS that best meets the needs of their businesses and workers today and in the future.
Key Facts:
The MC3200 retains the superior flexibility of the MC3000 series, allowing customers to mix and match three unique form factors and three keypads to create the right device for different jobs. In addition, all existing peripherals and accessories for the MC3000 series will be compatible with the new MC3200 including cradles and battery chargers – providing additional investment protection for customers.
With a fast dual core 1GHz processor, high-speed 802.11n WLAN radio, expanded memory options and Motorola's latest 1D and 2D scan engines, the MC3200 helps improve application performance, decrease cycle times and increase productivity.
The MC3200 offers the most features for superior voice-directed application support – providing the voice quality necessary to maximize worker efficiency.
Extensions (Mx) by Motorola Solutions allows businesses to activate optional features that transform Android into a true enterprise-class OS capable of delivering security, device management and support for enterprise data capture capabilities.
Motorola's new Enterprise Mobility Developers Kit (EMDK) for Android gives application developers complete control over the enterprise value-added features available on Motorola's Android-based mobile computers.
With Motorola's RhoMobile Suite, developers can write, integrate, host and manage applications with the next generation of cross-platform tools. RhoMobile 4.1 is now available and includes improvements to both printing and application communications.
Joe White, vice president of Enterprise Mobile Computing, Motorola Solutions: "During the last decade, MC3000 mobile computers have been successfully deployed around the world in both large and small organizations, and the new MC3200 will continue that tradition as an investment that customers can count on to help improve worker productivity. With the MC3200 expanding the industry's largest portfolio of Android-based mobile computers, only Motorola Solutions can provide companies with the ability to deploy Android-based mobile computing solutions across the enterprise – from the front of the store, back into the warehouse and out in the field."
Supplier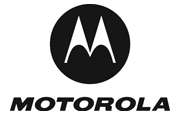 Telco Kreisel 1
65510 Idstein
Germany