Product • 04.05.2007
NCR RealScan 78 OFX Barcode-Scanner
The NCR RealScan 78OFX bi-optic scanner/scale is designed to provide superior operational performance, flexibility and investment protection.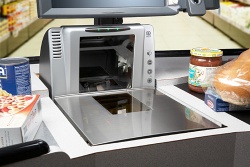 Highlights of this next generation Bi-optic scanner include:

Leading Edge Performance
The NCR RealScan 78OFX incorporates NCR's Optical Effects Technology (OFX) featuring a cutting-edge design that drives more scan lines at greater lengths to dramatically improve performance. The result is a dense pattern of scan lines that "casts a finer net" to capture and read all bar codes, including the difficult to read small and truncated bar codes. This provides an overall productivity boost for all users - novice, experienced and self-checkout.

Exceptional Investment Protection
The NCR RealScan 78OFX bi-optic scanner scale provides flexibility for NCR RealPartners by leveraging a single footprint design - one model supports a scanner, a scale and Sensormatic® functionality.

Intuitive Cashier and Consumer Interface To further improve ease of use, five bright LED's provide intuitive cashier feedback regardless of distractions during the checkout process. The use of peripheral vision, colors and patterns is also ideal for hearing impaired cashiers.

Enhanced Serviceability
Serviceability enhancements, such as side accessible handles for installation, tool-free removal of the bezel and tower for quick access to key components, serviceable with a single screwdriver and a reduced number of screws to shorten repair times, ensure that lanes are up and running.

The NCR RealScan 78OFX's performance and flexibility provide an unparalleled scanning solution designed to protect the retailer's investment.
Supplier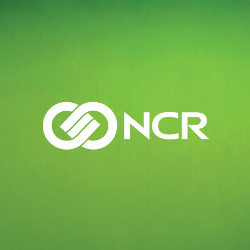 Steinerne Furt 67
86176 Augsburg
Germany