Company News • 14.06.2012
New software lets consumers pre-stage cash withdrawals from mobile devices, fulfill at ATMs using 2D barcode
New software from NCR Corporation (NYSE: NCR) will allow consumers to initiate cash withdrawals from their banking accounts on mobile devices and then complete those transactions at an ATM by scanning a 2D barcode. NCR Mobile Cash Withdrawal will make ATM transactions faster and more secure by removing cards and PINs from the process at the ATM. The entire transaction, while the consumer is in front of the ATM, can take less than 10 seconds.
Consumers will authenticate through their existing mobile banking application and pre-stage the transaction via an embedded NCR Mobile Cash Withdrawal function. Consumers can use any iOS or Android smart phone at any location and at any time – whether at work, on the metro or while in line at the ATM – and then choose the amount of their transaction. Once at their bank's ATM, the consumer will use the embedded functionality to scan the 2D barcode on any participating ATM's home screen, and the pre-staged cash transaction will be authorized and funds dispensed.
The solution requires no additional ATM hardware such as barcode scanners or near field communication (NFC) readers. It can be deployed with just a simple software upgrade, making it an affordable multichannel solution for financial institutions.
Mobile Cash Withdrawal is a very secure approach to traditional card-based ATM transactions. No consumer data is stored on the device or contained within the on-screen 2D barcode. Rather, scanning the barcode only identifies the location of the ATM and prompts fulfillment of the transaction. In turn, using a mobile device eliminates the threat of ATM skimming devices used by criminals.
"We live in a mobile world where the modern consumer expects to handle transactions using a variety of mediums. NCR has been a pioneer in a variety of multi-channel environments, from using your phone as an airline boarding pass to depositing checks using your phone," said Michael O'Laughlin, senior vice president, NCR Financial Services. "NCR Mobile Cash Withdrawal will help financial institutions meet their customers' expectations in the mobile channel, and help them deliver a differentiated and faster converged-channel experience."
The solution includes an integrated electronic receipt that delivers it to the user's mobile app, eliminating the printed paper receipt and includes the ability to store and archive it for later retrieval.
NCR is seeking strategic partnership opportunities with select financial institutions to pilot this new solution. Interested institutions should contact their NCR sales representative.
The software will be available later this year for initial integrations into NCR APTRA™ ATM software platforms. Pilot customers also can utilize a standalone mobile app for cash withdrawals; or NCR will integrate the solution in the bank's mobile banking system or NCR's APTRA Mobile Banking solution so that consumers can use their mobile banking app as an ATM interface.
Supplier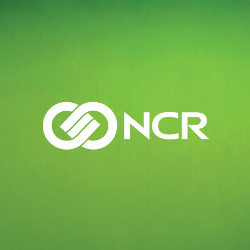 Steinerne Furt 67
86176 Augsburg
Germany