POS hardware • 12.10.2016
Posiflex showcases the latest range of POS technologies at GITEX 2016
Setting new standards in POS hardware solutions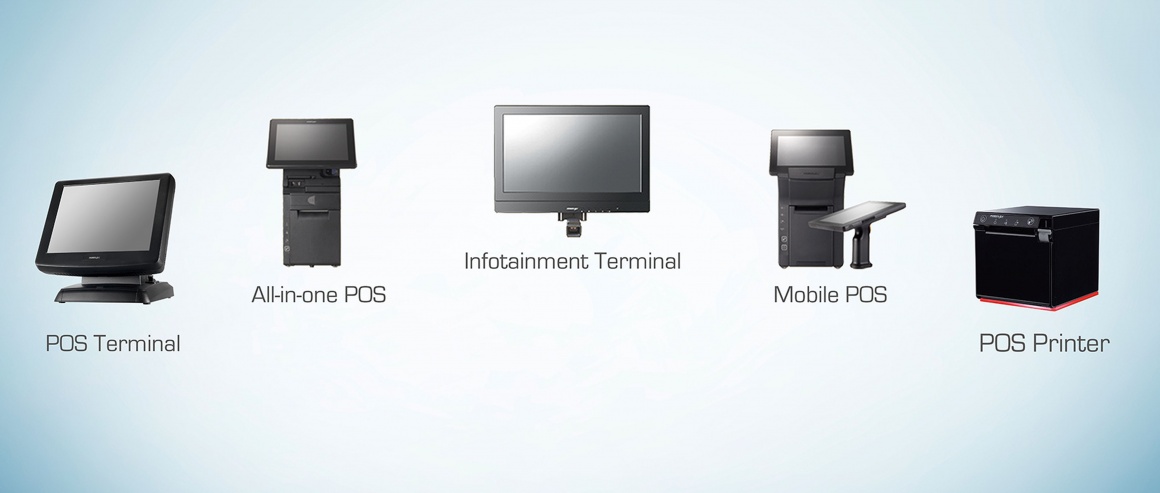 Source: Posiflex Technology, Inc
Posiflex Technology, Inc., a global leading brand in the design and manufacture of POS solutions and peripherals, is set to showcase its latest POS technology achievements, including several product updates at GITEX 2016, the largest ICT event in the Middle East region.
Owen Chen, CEO of Posiflex Technology, Inc. says, "Posiflex is a pioneer in developing innovative POS solutions that enable businesses to compete successfully and deliver improved customer satisfaction in today's technology-driven world. Our participation in GITEX reflects our continued commitment to drive the POS market forward and set new standards in POS hardware solutions."
MT Series: Hybrid Mobile POS Redefines the Mobility
Posiflex has launched the newest member of its MT family, the MT-4308W. Designed for business mobility, the new tablet features an 8" Corning Gorilla Glass touchscreen that provides a higher level of durability for commercial applications. Built with Intel's new Cherry Trail processor, the tablet, running on Windows Embedded 10 IoT, delivers enhanced performance and impressive productivity for store operation.
The multi-award winning MT Series addresses a new wave of mobile POS adoption – a hybrid POS terminal that can bolster mobile POS capabilities, whilst having the ability to convert to a full-fledged stationary POS when necessary.
HS Series: Ultimate space-saving All-in-one POS
The latest HS-3500 Series delivers fanless design, 10", 12" or 14" true-flat touch display, and, in its front, integrated detachable 3" thermal receipt printer and optional built-in 2D barcode scanner. Its detachable modularized printer design allows quick access to the components, enabling fast and easy service and upgrades. Notably, it is the winner of 2016 Red Dot Award for Product Design.
Ideal for quick service restaurants, convenience stores or any place where space is at a premium, the HS-3500 Series is a true "all-in-one" solution that can integrate the most widely used peripherals including MSR, fingerprint reader, RFID and more to support the daily POS operation.
KS Series: – Advanced Innovative Fanless POS Terminal
Posiflex will introduce the newly added KS-7415 Series to its line of fanless POS terminals at GITEX 2016. Designed to suit even the harshest environments, the KS-7415 Series features a patented aluminum housing that holds a 15" resistive or IR touch screen, with spill & dust resistance. In the event of a power failure, the KS-7415 Series has a built-in UPS function to ensure non-stop service. A full range of optional peripherals are offered, along with connectivity options to meet numerous applications.
AURA-7600: Sleek 3" POS Receipt Printer
Posiflex's AURA-7600 is a 3" thermal receipt printer with auto cutter. With its small footprint and purposefully designed square shape with a front-load mechanism, it can be easily hidden under the countertop or in any limited space. When the optional lighting attachment LD-2000 is added, the AURA-7600 shines brilliantly with up to 8,000 different color combinations, and brings fun into the mundane printing operation.
Posiflex's best-selling XT Series foldable POS and HC Series infotainment terminal will be on the agenda as well. For more information on these solutions, please visit Hall 3 booth D3-10.
Supplier

Flinger Broich 203
40235 Düsseldorf
Germany