Product • 09.04.2009
PROWAS - New Enterprise Resource Planning System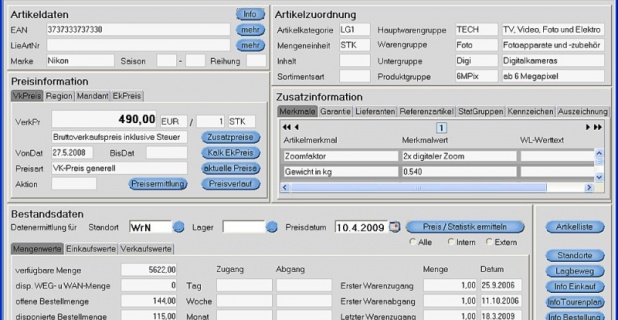 Whatever the challenges for your enterprise resource planning system are, PROWAS has the possibility to build your business processes immediately. Developed as a flexible standard solution for whole- and retail sale, PROWAS is the future proof software solution, based on state-of-the-art technology. Ease of operation, standardized business processes and a high level of flexibility are the biggest advantages of PROWAS.
PROWAS is a fully new developed software solution, which is based on JAVA and an "Application-Server-Based"architecture. Using this technology will avoid cost-intensive release change for the next years. The openness across basis technologies such as Operation-System, Database etc… affords guaranteed future und reduces the dependences of proprietary software and software producer specific technologies.
 
 

Prowas is a completely new developed, process oriented ERP-System with a modern architecture and powerful functional range. All modules communicate together and have access to the same dataset.

A consistent and freely configurable layout for screens and reports, roll-based authorization system, timing for all important master data, concern and mandator logic, multi language and manifold parameterization are the requirements of a modern and future proof software solution. With our ERP system you can build your business processes immediately in the application and are able to complete these processes with existing and established standard processes.

 
PROWAS affords
Graphical interface with dynamic layout configuration, hotkeys, a variable toolbar, a tree view, an own application window, mouse and/or keyboard control
 
hierarchic roll-based authorization system with positive and negative assignment of user, user-groups, functions, function-groups and dataviews for articles, customers, distributors, accounts, mandators and locations
 
Complex and continuous mandantor- and branch structure with concern logic and flexible inheritance. The inheritance is adjustable on plane of field with authorization on Maintainability.
 
Universal Multilinguality for functions, reports, data, handout and online help
 
Integrated graphical process- and form designer, which is necessary for the creation of workflow-processes and forms
 
An Own branch system FILWAS which is run capable without the central system. FILWAS is a simple and self-explanatory application for the branch with mobile data entry, integrated cash desk software and drop out system for sales order
 
New possibilities for valuations and compares with the variable attributes, statistic groups and statistic memories
 
A flexible valuation matrix controls the pricing with any graduation and usage of discounts depending on the document category and business partner
Supplier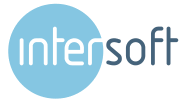 Johann Giefingstraße 4
2700 Wr. Neustadt
Austria