Product • 14.04.2016
Shop line-killer - Improved speed of transaction
Microsoft, HP and Shopbox are now taking a big step towards killing long lines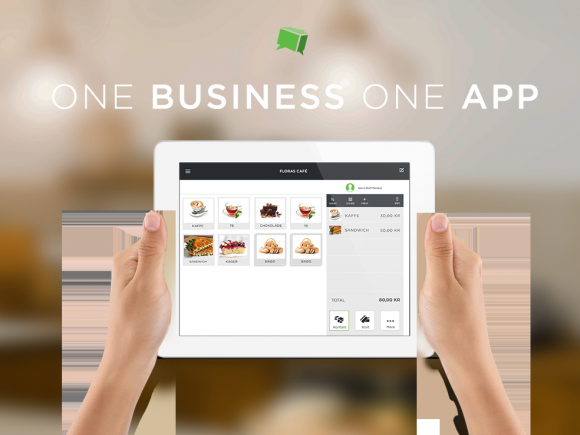 Source: Shopbox
Danish startup Shopbox has developed a cloud based checkout counter, a Point-of-Sale (POS) system that makes it possible to provide faster transactions in the hospitality industry.
Microsoft and partners have invested close to 300.000 EURO in having the Shopbox system developed for Windows 10, so it can be run on tablets with Microsoft's operating system.
Shopbox has optimized all parts of the payment process including the credit card terminal and hereby created a very fast checkout system. This will get a great impact, especially for coffee shops, clubs and sports arenas, where transaction speed is fundamental for maximizing turnover and getting happier customers. This is the market Shopbox is targeting with its latest offering.
"We have improved the speed of checkout with at least 25% compared to other very fast solutions out there. This is huge when you have to cater a ton of people in no time. Our first customer is a large and well-known venue. They wanted to have faster transactions and we made that happen. And on top of that the other benefits of a cloud-based POS. For a startup it feels very good to be able to outperform the old guys", says Christian Zigler, founder & CEO of Shopbox.
Until now Shopbox has been available on iOS, but the cooperation with Microsoft and HP offers a big boost in Shopbox' sales. The two giants see Shopbox as a "killer-app" that can sell Windows-based tablets for a variation of customers where speed and reliability is of essence.
"Shopbox has the right software, HP the right hardware. That's a partnership that we believe in", says Stefan Jeleby, CEO of HP Sweden.
Microsoft is aiming at positioning themselves on the tablet market, and there is an opportunity for them to do so through a partnership with Shopbox and a well-established hardware company such as HP.
"We see an enormous strength in this cooperation. By combining Shopbox' innovation with the trustworthy Microsoft platform and HP's hardware and support, we can offer a complete solution to any retailer", says Klas Hammar, responsible for Windows 10 at Microsoft Sweden.
Sweden is the initial country of launch, and the first large scale customer has bought the solution and has been testing it since early January.