Company News • 08.07.2016
Targeted merchandise and omnichannel initiatives
Rethinking merchandise offerings while enhancing omnichannel efforts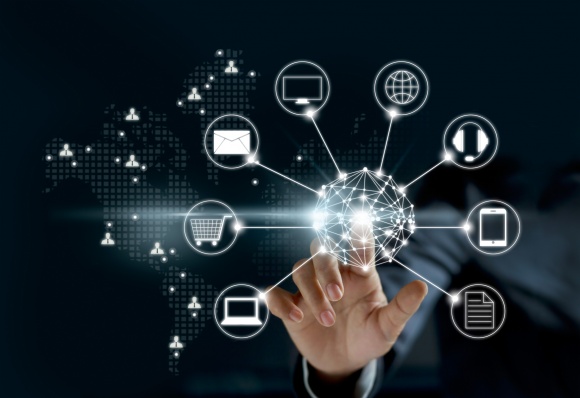 Source: panthermedia.net/ipopba
The nation's largest retailers, as ranked by STORES Magazine and Kantar Retail, have collectively held their top spots thanks to one common denominator: rethinking merchandise offerings while enhancing their omnichannel efforts. The annual ranking of U.S. retailers by domestic sales is featured in the July issue of STORES and was sponsored by Apex and Olapic.
"Retail's balance of power resides firmly in the hands of the consumer, and forward-thinking merchants who embrace this ongoing shift are poised to recast the future," STORES Media Editor Susan Reda said. "Merchants who conduct business in an every-channel-of-engagement-matters environment are the ones who cultivate loyal shoppers. They're also the ones leading retail's digital transformation."
"Most of the retailers in the Top 10 have stayed there over the years and it's likely a result of their constant ability to connect with savvy customers," Reda said. "As retail has changed, they have embraced a wide range of omnichannel strategies that have transformed the retail experience with options like buy online with curbside pick-up, direct-to-customer fulfillment, same-day shipping, and personalized and mobile shopping."
An area of note this year is growth seen in specialized niches with few head-to-head rivals or with fragmented competition from smaller regional chains. Chief among these is No. 71 Tractor Supply Co. with nearly 1,500 locations. Coming off a year in which sales increased 9 percent, Tractor Supply opened 2016 with a 10.2 percent sales boost in the first quarter.
More Resources

Longtime Top 100 stalwart PetSmart is a strong player in a segment driven by a rising demand for senior, weight-management and special-needs pet products that approached $4 billion last year.
Aldi, the German-owned limited assortment grocer, jumped from No. 36 last year to No. 19, bumping Texas-based grocer H.E. Butt out of the top 20.
Other noticeable changes in this list are the success of dollar stores. Revenues in this niche segment have grown fast and the merger of Dollar Tree and Family Dollar positions Dollar Tree for additional growth as customers' desire for convenience and low prices shows no signs of waning.
"Shoppers today are looking for stress-free shopping experiences," Kantar Retail Senior Vice President Mary Brett Whitfield said. "Most of the retail operators in both the Top 10 and the rapid climbers in the Top 100 are innovating in ways that allow shoppers to simplify and streamline shopping routines. These efforts, as well as continuing to seek deeper shopper engagement across all connection points, are key to growth and success."
For in-depth analysis on the retail power players and notable trends with the nation's largest retail companies, read the complete article on NRF.com.