Product • 20.02.2008
Touchscreen MCI 15 T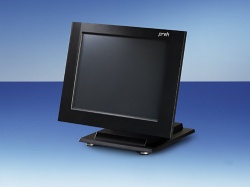 The MCI 15 T Touch Screen offers numerous features such as stable base that guarantee reliable
foothold while operating.
The Touch Screen is available in 2 different brightness (250 cd/m2 or 400 cd/m2). A rubber wedge seal prevents penetration of dust and water into the interior. The back lighting has a lifetime of 50.000 Hours. An ingenious cable management is a further feature of this device.
The MCI 15 T version 400 cd/m2 is upgradeable with a 3 track magnetic stripe reader (MSR) on the right hand side of the display; therefore it is also flexible to your customer requests. Furthermore it is also possible to add-on a graphic customer display.
Supplier
Scheinbergweg 10
97638 Mellrichstadt
Germany