Company News • 22.02.2018
Wirecard partners with SES-imagotag to revolutionize the in-store customer experience by enabling mobile payments at the shelf
Retailers will be able to boost their sales by speeding up payment processes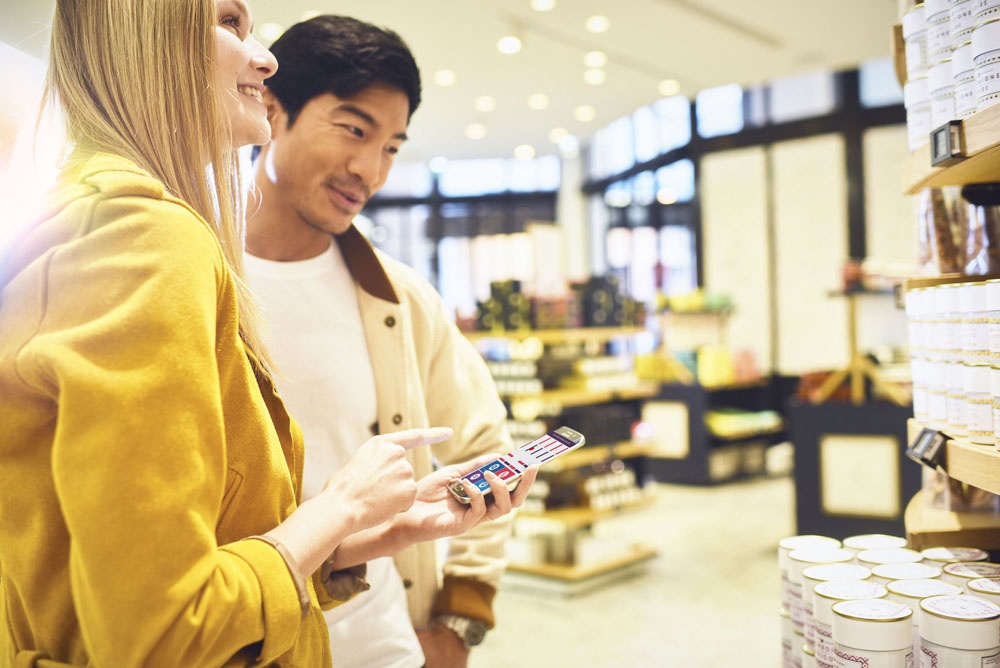 Source: SES-imagotag
Wirecard, the leading specialist in digital financial technology, cooperates with SES-imagotag, global leader in ESL omnichannel solutions for physical retail, to launch an innovative in-store mobile shopping solution, which will bring the customer journey on a completely new technology level. SES-imagotag is a French stock-listed company that equipped over 14,000 stores in 55 countries with digital price tags (ESL).
The solutions developed by SES-imagotag enable retailers to automate low-value-added processes, increase store efficiency, and enhance in-store shopper connectivity. Due to the new cooperation between Wirecard and SES-imagotag, shoppers will benefit from a seamless payment experience by paying with their smartphones via Wirecard's technology.
This new solution enables consumers to pay everywhere and at any time in store and avoiding long checkout lines. To shop and add products to their basket, shoppers just need to hold their smartphones in front of a digital price tag from SES-imagotag and scan a product (QR Code / NFC). Rich content, e-coupons and relevant product information can be pushed during the process, giving customers access to as much information as available online. To finalize their purchase, customers can then select their preferred method of payment on their smartphones. Wirecard is providing users with a wide range of digital payment options, including China Payment Solutions, which are fulfilling the needs of different target groups.
This solution suits all retail sectors, from grocery supermarkets to fashion stores, and is evolving the customer journey, offering consumers seamless and instantaneous shopping experiences.
Michael Unmüßig, Senior Executive Vice President Marketing at SES-imagotag: "Our aim is to guide retailers toward constant innovation, ultra-efficient processes, seamless omnichannel retailing and boosted brand sales. We are very proud to partner with a company such as Wirecard, which will enable us to combine our ESL solution with digital payments. Through this partnership, we also become the very first digital price tag company 100% compatible with Alipay and WeChat Pay, global leaders in m-Payments."
Alexander Hahn, Vice President POS Retail Solutions at Wirecard, comments: "The new technology will help to transform the classical customer journey into a fast and seamless digital experience. Which is why we are delighted to announce our new partnership with SES-imagotag and looking forward to extend our collaboration gaining new businesses."
Supplier
Bundesstraße 16
77955 Ettenheim
Germany