Company News • 11.02.2016
Zebra helps retailers create "One Store, One Experience"
Improving associate productivity while delivering the right prices on the right items at the right times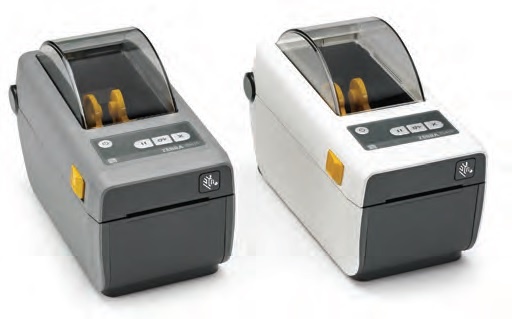 Source: Zebra Technologies Europe Limited
Zebra Technologies will be showcasing new products and solutions that help retailers optimize profitability and increase employee productivity while improving the omnichannel shopping experience.
Zebra is introducing two new desktop printers that connect via Wi-Fi and Bluetooth to help employees update product pricing, shelf labels and coupons in alignment with the store's merchandising and pricing strategies. In addition, the recently announced lightweight, ergonomic TC8000 enterprise mobile computer can help increase the productivity of warehouse workers by an average of 14 percent based on workflow.
The Internet, online shopping and mobile communications have turned traditional retail customers into connected customers who seek consistency and want to deal with "one store" and have "one experience." To keep shoppers satisfied and earn their loyalty, retailers need to provide consistent messaging, customer service, pricing and availability across every customer touch point – in-store, online and mobile. Expanding on the theme "One Store, One Experience," Zebra will be demonstrating at EuroCIS 2016 together with its partners COT Computer OEM Trading GmbH, Integer Solutions GmbH, P4IT and Re-vision, these new solutions that can help retailers create this environment across digital and physical shopping spaces.
Zebra introduced the ultra-compact ZD410 2-inch direct thermal printer. Designed for the smallest of work spaces, the ZD410 can be placed conveniently wherever employees need to work and is ideal for printing high-quality labels, receipts, and tags in applications including pharmacy prescription labels, shelf labeling, price markdowns and scale labels.
Zebra is also exhibiting the ZD420, the first desktop thermal transfer printer with an easy-to-load ribbon cartridge that significantly reduces the time required to load a printer ribbon. The ZD420 – which will be available later this quarter – also provides helpful information to the user including type of ribbon and the amount of ribbon remaining in the cartridge.
Both printers are Link-OS™-enabled making them easier for store workers to use and IT to manage. With new status icons, users can instantly identify and rectify printer issues while IT can remotely manage all printers through an easy-to-use web-based interface. The Virtual Devices application enables the simple replacement of non-Zebra printers.
Zebra OneCare services are available in three service levels to help maximize the availability and productivity of Zebra printers.
Mark Thomson, Director EMEA Retail & Hospitality EMEA, Zebra Technologies: "Zebra is committed to providing innovative mobile solutions that are designed to provide seamless, consistent customer interaction that creates differentiation and competitive advantage for retailers creating a 'One Store, One Experience' environment. With the introduction of the new ZD410/ZD420 printers and the rest of our broad portfolio, Zebra is helping retailers improve associate productivity while delivering the right prices on the right items at the right times - capturing customer interest at key decision-making moments while protecting stores' profitability."
Supplier
Mollsfeld 1
40670 Meerbusch
Germany