Interview • 19.05.2011
Boom in Eastern Europe and the US and references in Germany
Interview with Udo Meyzis, CEO of SAF AG
The SAF AG from Tägerwilen by Lake Constance develops ordering and forecasting software for manufacturing and trade. The Swiss company pursues the approach of demand chain management. Here supply chain management is driven by the demand of the consumer. In our EuroCIS interview CEO Udo Meyzis explains how retail can already reach ROI after one year. However, the implementation means a significant change in many divisions of a company. Meyzis also talks about the experiences with the furniture discounter Roller and the Douglas perfumery chain.

The company name SAF is short for simulation, analysis and forecasting AG (incorporated): How are simulation, analysis and forecasting connected to each other?
The terms simulation, analysis and forecasting best describe the service offer of the SAF AG. Calculating a forecast builds the foundation for the optimal order proposal here, according to our motto:"The right product at the right time at the right place. "By means of simulation options, changes in parameters like for example price reductions can be analyzed to optimize logistic target variables such as inventory, inventory range, inventory availability etc. Thanks to this service offer, we are able to implement the potential of demand oriented goods replenishment for our customers.

You have been in office since April 2010. What have you changed at SAF since then?
After the friendly takeover by SAP in 2009, at first we revised the strategic direction of SAF to take advantage of synergies from the strengthened partnership. It is our goal to continue acting as an independent, customer-oriented company on the market. To meet this goal, we set the course in 2010 and made several adjustments in organization and strategy. In addition, we have adapted the product strategy to be able to respond to future trends in the commercial environment and thus continue to be the market leader with our range of products. Innovation continues to be our priority at SAF.
There is a stronger collaboration with SAP in the service area. SAF supports SAP customers worldwide with SAF's own services. Particularly in demand here is our expertise in the area of analysis, like e.g. proof of concepts. The strategic direction of SAF definitely also has an impact on our sales department, which more strongly works together with SAP on the customer level to be able to offer our customers the benefits of this partnership.

Both of your fellow board members came from SAP in April 2010. What impact does this friendly 70 percent takeover by the software giant have on your little company?
It is very beneficial for us that our new CTO Uwe Zachmann worked for SAP in the product development area for many years. His expertise and his SAP connections make our collaboration in the areas of product development and –strategy easier. In financial matters, SAF reports to the SAP corporate headquarters in Walldorf. However, our operational processes are still lean and we have short decision making paths. Our CFO Phillip Zielke knows SAP processes very well from his time at SAP and we are therefore also optimally set up in our collaboration with SAP in terms of financial- and personnel issues and legal subjects.

How does SAP profit from the SAF acquisition?
SAP particularly profits in the areas of services, product- and customer development through the agility and innovative strength of SAF. Today we already support SAP customers all over the world in the implementation of SAF technology and continuously optimize the use of our solutions. Additionally, SAF offers services such as feasibility studies and simulations to SAP customers.

In which countries and trade segments do you see the growth potential for SAF?
At the moment, Eastern Europe – especially Poland –, the Baltic States and the US – our largest market – are markets of special interest. In these markets we will also further expand our operations. The Eastern European market shows strong interest in Best of Breed solutions to optimize its logistics processes in an existing IT environment. The USA still is a very important market from a strategic point of view, as you can deduce from the successful sales results of the past years.

Rossmann uses SAF in Poland, but not in Germany. Why is Eastern Europe so open for new things?
As we have found out from Rossmann in Germany, the German corporate group is very pleased with its ordering software. Rossmann Poland already chose SAF in 2007 and successfully uses our products in their warehouses and stores by now. We notice with retailers in Poland, that on the one hand there is very big interest in the subject of "automatic ordering" and on the other hand the access to companies and management is much easier.

What requirements does a commercial enterprise that wants to get into forecast-based ordering processes have to fulfill?
You cannot base it on the size of a company, when the implementation of such a solution is beneficial or not. In essence it depends on analyzing to what extent logistics processes are already optimized and automated, respectively. Of course for an implementation there are also technical prerequisites like for example existing sales history, inventory and so forth. Organizational aspects are also incorporated in such a process, because an implementation requires management approval and places demands on the change management of a company due to automated goods replenishment.

How much time do you calculate before reaching ROI?
Generally we expect a return-on-investment in less than one year. But this differs between retailers and depends on the complexity of the project, the collaboration with the customer and the given technical prerequisites. If a company has a culture that's open to new systems and the necessary process changes, ROI can be reached in a significantly shorter time.

Software is only one part of the project. What change processes are necessary in a company?
All software that involves automation needs to be conveyed to employees in a way to where he/she understands the benefits for him/her. Without trust and acceptance such projects in most cases fail, because they often entail changes to the daily work of an employee and he naturally views these with skepticism.

The furniture discounter Roller introduced SAF last year. What are the results of that?
Roller intentionally chose automating its ordering process, because the company wanted to deploy its employees more strongly into customer service and enhance service quality. In its pilot phase, the performance of the SAF ordering software already convinced the associates straightaway, because they were relieved from the very elaborate manual ordering process. The decisive factor for this was particularly that associates no longer need to manually enter each order, but only need to check special exceptional cases anymore – so-called "SAF exceptions". After a few weeks, the need to manually reenter orders was already less than ten percent. Roller thus quickly saved far more than half of the previous needed time for orders and had significantly more time for sales relevant tasks. What's more, "SAF RetailSuite Store", thanks to its revised ordering quality reduced inventory range based on turnover and range of products.
It is particularly important to Roller, to further optimize product availability of promotional products. During the pilot phase, SAF proved that product availability of promotional items were significantly better adjusted to customer demand and having zero stock was thus virtually impossible. After the successful pilot stores, now all branches are completely rolled out.

For several years, Douglas has used software by SAF. How has this relationship developed over time?
The collaboration with the Douglas perfumery stores is going very well. After the successful rollout of all branches in Germany, which was completed in mid 2010, now other countries are scheduled. Thanks to the close collaboration, there are always new connecting factors in the area of demand oriented logistics. The business relationship with Douglas is marked by cooperative contact, also in public, which can be seen in our joint presentations.

And in conclusion a look to the future: what trends in general do you see in software for retail and logistics?
There are several interesting topics and trends in the area of demand oriented logistics. We clearly notice a trend toward multi-channel retailing, since sales volumes of commercial enterprises strongly increase through online portals. This places special demands on the logistics of these companies in terms of distribution of goods.
The use of forecasting not just in the ordering process for the operational supply chain, but also in terms of planning aspects, like for instance assortment planning or also a link to price optimization, is time and again requested by our customers. Manufacturers approach us and are interested in the topic of reducing "shelf gaps" at their customers, the retailers. The never-ending subject of CPFR – collaborative planning, forecasting and replenishment –, which means the supply of forecasts by retailers to manufacturers, appears to be of interest again.
Interview by René Schellbach, EuroCIS
 
Supplier

Bahnstrasse 1
8274 Tägerwilen
Switzerland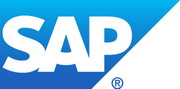 Hasso-Plattner-Ring 7
69190 Walldorf
Germany