Interview • 20.06.2022
On to new owners!
Via the platform 'Retury', returned parcels find new buyers – without detours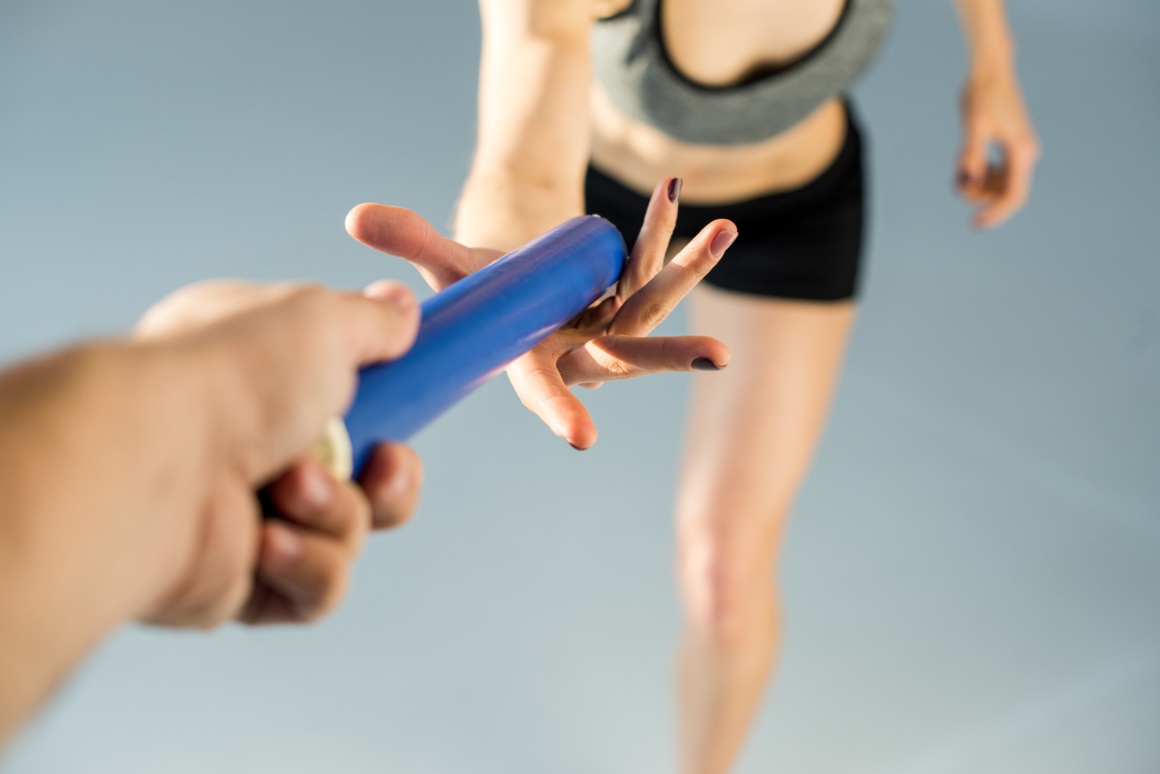 Source: LightFieldStudios
"I don't like that so much after all, I'll send it back." Let's face it, we've all been there before. In 2020, according to Statista, 315 million packages were returned to retailers and warehouses in Germany alone. From there, a large proportion of the goods make their way back when an order is placed. Unnecessary, think the three Regensburg students Moritz Weiss, Lina Weis and Laura Killermann, the brains behind the start-up Retury, and think to themselves: "You don't like it so much, do you? Then send it on".

Lina, what is the idea behind your platform Retury?
Lina: E-commerce is experiencing a high like it probably hasn't for a long time. I think we're all seeing that. This is accompanied by many costs and circumstances – for retailers, customers and the environment. There is still room for optimization here. We would like to transfer returns directly and without detours from returning to the new buyer. This would save unnecessary shipping, packaging materials and, of course, a lot of money for the online shops, since return shipping costs would be eliminated.
What exactly does your operation look like in practice, Moritz?
Moritz: Shipping actually works from private person to private person. Assuming you want to return something, you proceed in the same way as usual: You go to the page of your online shop and register the return digitally. If the retailer uses our solution, you as the customer won't notice a thing. The only difference is that the package stays with you for a few more days until we send you an updated return label, which you then stick on your package to send it free of charge. On this label you will find the address of the new buyer instead of the address of the retailer. There will be no inconvenience or costs for you. There is only a new shipping address.
That means your communication goes through the dealers?
Moritz: Exactly, the dealers are our customers to whom we offer our software and services. If a customer wants to return something and registers a return digitally, we take over the mediation and further processing via our platform from this point on.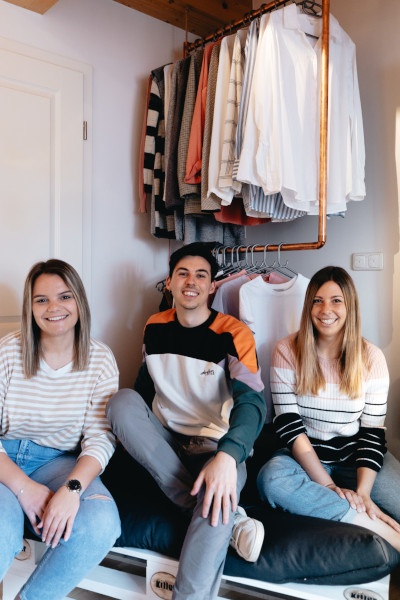 Source: Retury
Keyword data protection: How compliant is your approach and how do you obtain the consent of your online store customers?
Moritz: Of course, protecting our customers and their data is extremely important to us. We are currently working with data protection experts to ensure that users always give their consent. We will also be testing shipping methods that encrypt the address of the new buyer, for example with a QR code.
What prompted you to launch Retury?
Moritz: Online shopping is not as bad as its reputation. What makes it so problematic are the returns and how they are handled. We would like to see our solution become the standard in e-commerce. The returns processes of the last 20 years have always been the same. We would like to turn this upside down and revolutionize it, because it is more efficient, more sustainable and simply better. Our vision is this: Online shopping without a guilty conscience.
Last year, the German Federal Ministry for Economic Affairs and Energy awarded us the Gründungspreis+ as a particularly outstanding idea among young German founders. What did that mean for you?
Lina: In retrospect, it's still totally crazy that we were selected from so many great startups and then also won the main prize. When you look at which bright minds were also awarded, we feel really honored to be among them as well. Overall, the award was a great stepping stone and of course gave us a boost in the early stages. On the one hand, the prize money of 32,000 euros was very helpful, there's no question about that. On the other hand, we are very grateful for the network it introduced us to. And the signal effect of receiving such a prize is also not to be sneezed at.
What's next for you?
Lina: In March, we finished our master's degree and now, after the many months of planning and conception, we can finally go full time into the implementation and further development of Retury. We hope that everything goes according to plan and that we can finally go online with the platform in the next few months to improve again with the online stores after validation.