Company News • 14.04.2016
Battle of the bandwidths
Why customers are won and lost on the strength of retail networks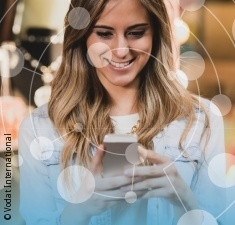 Source: Vodat International
Convenient and often personalised, ecommerce and mobile retail are not just eroding share of channel from the store. They're changing shopper expectations at the shelf edge. Today, the wrong price or a bad experience can send potential customer online – or to a rival retailer.

Without support from digital technologies throughout the store journey, retailers cannot integrate online and offl ine retail, and are therefore losing valuable conversion and upselling opportunities. Even those who have technology in place are letting customers down at crucial moments, because they aren't investing in the network underpinning their technology.

In a new report, Vodat International looks at where tech-savvy shoppers are being let down by the current store experience, and create a new roadmap for engaging bricks-and-mortar customers in an increasingly digitised world.
Download the report here.